Nimans is hailing the arrival of Jabra's new 'PanaCast' video solution - a compact panoramic 4K plug-and-play solution which is set to revolutionise the industry (from August 15th).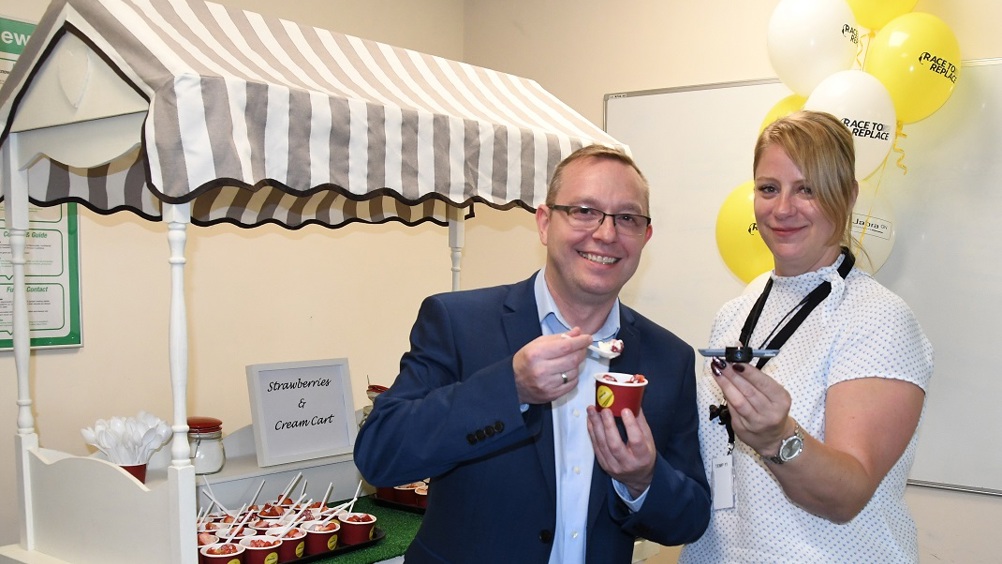 A special launch party was held at the company's Manchester headquarters to celebrate the imminent arrival of stock – with pizza, strawberries and cream as well as slushy drinks - combined with interactive training sessions.
Jabra PanaCast provides exceptional value for huddle rooms and larger spaces, delivering wall-to-wall video communication from three 13 megapixel cameras, working together as one. This multi-camera array offers a full 180-degree panoramic field of view delivering a naturally immersive experience – a key element in building trust, driving higher engagement and ultimately achieving better business outcomes faster. Having recently been selected among the prestigious AV Technology InfoComm 2019 Best of Show Winners the camera is capable of 100% room data via people detection, to allow companies to automate manual workflows such as calendar and room management.
Jason Welsh, UC Devices Business Manager at Nimans says the solution has an RRP of £799 and is compatible with popular cloud-based solutions including Microsoft Teams, Skype, Zoom, Cisco WebEx, Slack, Google Hangouts, GoToMeeting, Unify Circuit, BlueJeans and more.
"PanaCast has the potential to revolutionise this sector of the industry due to its competitive price point and exceptional innovative performance. We are very excited by its arrival," he added.