Pax8 will enter the UK market on Friday, 15th January, following its acquisition of Wirehive, a UK headquartered hosting and consultancy company. A further announcement regarding the leadership team is expected soon.

Comms Business caught up with Robert Belgrave (pictured above), co-founder and CEO of Wirehive, and Nick Heddy (pictured below, right), chief revenue officer at Pax8, to find out more about the driving forces behind the acquisition and what comes next.
Across the pond, Pax8 is a cloud success story. It describes itself as "the best place for IT professionals to buy cloud products" and just last week raised $96 million in new equity capital, but until now the company has been largely unknown in the UK market.
Belgrave expects this to change quickly. He said, "While it's a new name that people haven't heard of yet, in a year's time I think it will be a very well-known name in this market."
Disruptive technology
Like us, Belgrave only recently got to know Pax8. He explained that, despite working in the cloud space for the last decade, he had "never bumped into Pax8 as they had no presence here in the UK". He was approached by Nick Heddy, Pax8's chief revenue officer, when Heddy was evaluating potential UK partners and started looking at the company. Belgrave added, "As I dug a little deeper, I was blown away that I had never heard of them because the success they've had is almost unbelievably good. They've gone from nothing to being the dominant player in the Microsoft CSP game in North America.
"The thing that really set them apart from a lot of the other distributors out there in the CSP game is they've got the most amazing technology platform. And we – for many years – have been having to work with the alternatives. So, we really know first-hand how bad what is in the market is and how good what Pax8 has built is. They didn't have to sell it to us, we just immediately understood that. The UK market really needs this platform; this is something that is lacking currently in this territory. If you look at the disruption it has caused in the US CSP market, I have no doubt in my mind that it will be just as disruptive here."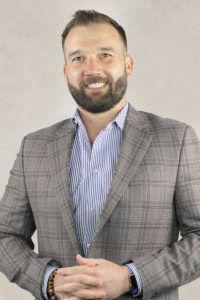 Founded in 2012, Pax8 initially didn't see itself as a cloud distributor. Nick Heddy, chief revenue officer at Pax8, explained when the company was founded "we thought of ourselves as a 'cloud commerce marketplace'", but when the company brought that to market and people saw it as a cloud distributor.
Heddy added that "distributor is a label [that] others put on us" along with tags like master agent, but nowadays the company is happy being described within "whatever context works for you", but it sees itself as "orchestrators of the ecosystem".
Entering the UK
Pax8, Heddy explained, had been planning its entry into the UK market for the past 18 months, but it was keen to do this in the right way, with leadership that understands the nuances of the UK market.
Heddy added "there is a runway and a ramp to get started in a new market", so Pax8 evaluated existing Microsoft CSP distributors to identify if there were any "potential candidates to help us get a fast start". Heddy said the company evaluated a lot of businesses, and "then when we found Wirehive" was blown away. What was significant, Heddy said, was that the company "found very little overlap, meaning we wouldn't have to deconstruct anything. We could just put the two together and go much faster, and then I met Rob on a Teams call and that was pretty much it".
This acquisition was different from transactions that usually happen in the channel space as, Belgrave explained, Wirehive wasn't for sale. This "completely organic transaction" happened because, once approached by Pax8 Belgrave felt the result would be "a true additive combination where we were going to get more than the sum of our parts".
Heddy added, "Our two forces combined are going to create something new, and something different. We're excited about Rob joining and what his team can bring to Pax8 here in the US and how we can take some of [Wirehive's] best practices, and then [we'll also] give Rob our technology platform and let him run and grow the business here in the UK."