Pinacl has a new Sales and Marketing team. Gary Thatcher has been appointed as Sales Manager and has full responsibility for sales team leadership, driving revenue, and general management. Jenny Parry has also joined Pinacl in the role of internal sales to support Gary and the remainder of the sales team.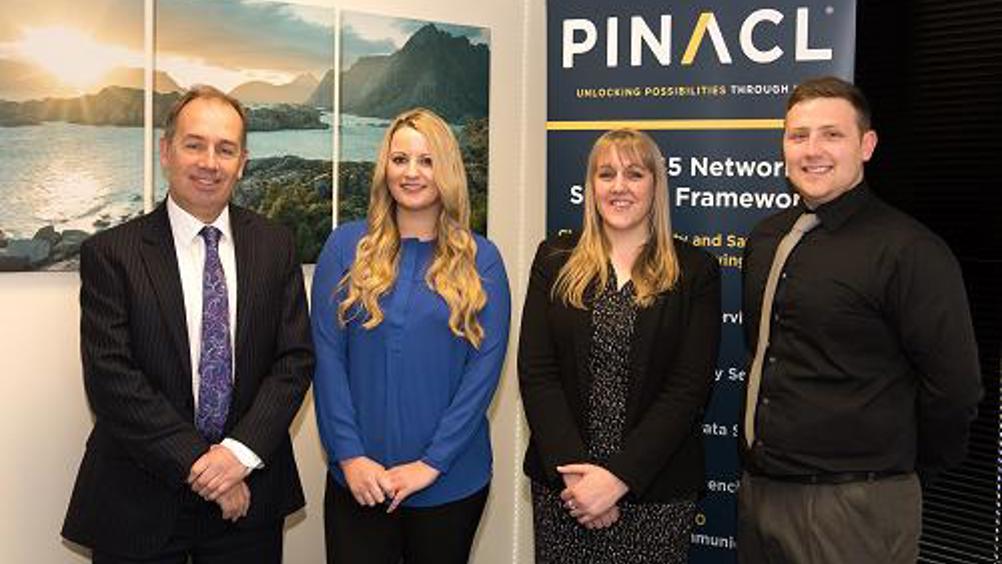 Sarah Kennerley who has been with the company for three years has been promoted to Marketing Manager, and is joined by Chris Bunnell who will assist her with the forthcoming inbound marketing strategy.
Pinacl has seen growth over the past year and the new additions will facilitate further growth. 2016 is set to be an exciting year for Pinacl with the main focus of providing true value to our customers, and how our technical innovation unlocks possibilities for our customers.
Rob Bardwell, Managing Director for Pinacl had this to say about the new team members; "It is an exciting time at Pinacl. Having completed the management buyout last year, we have looked hard at why customers such as City of York Council, The British Museum, United Biscuits, The British Library and a major high street bank trust Pinacl with their ongoing ICT supply and support. We are clear now that we understand the value we bring and are investing in sales & marketing to ensure we accelerate our customer reach. Being a people/knowledge based business it is particularly pleasing to employ additional people into the business adding to our existing talented team. Our approach to customers' requirements is based upon allowing them to unlock possibilities through the way we provide services. We have ambitious plans and are on track with our five-year goal of doubling the size of the business."