Gloucester-based communications provider RHM Telecom is celebrating its 30th year in business and has pledged to raise £3,500 for the Pied Piper Appeal to mark the occasion.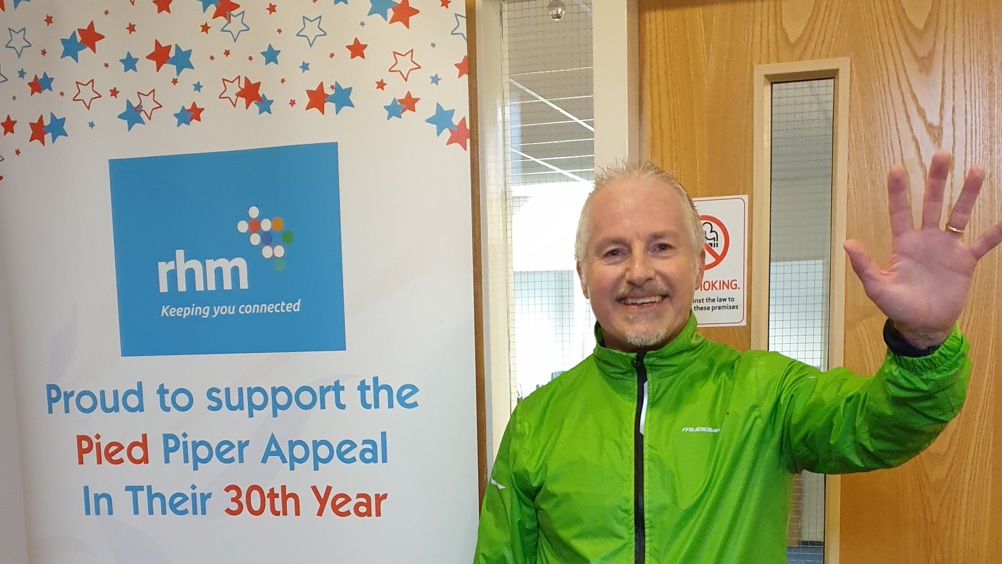 RHM Telecom and the Pied Piper Appeal are both celebrating their 30th anniversary in 2022, with RHM Telecom looking to raise a minimum of £3,500 by the 31st of October 2022.
The bulk of the fundraising will be carried out by a mission to walk or run 900 miles as a team. This is 30 miles for each of the 30 years of operation for both Pied Piper and RHM Telecom. The team will be running and walking individually to help reach this goal and will host a sponsored 11 mile walk on the 15th of June.
Nick Thomas, managing director, RHM Telecom (pictured above), said, "RHM has a long-standing link to the Pied Piper Appeal children's charity. RHM's co-owner Roger Head OBE is also the Chair of Trustees for the Pied Piper.
"RHM provide subsidised telecom service for the charity's two shops and office. We also share the fact we both started life back in 1992 and are therefore entering our 30th anniversary. So, when the charity announced it was looking to sign up 30 local companies to commit to raise a minimum of £3,500 during 2022 it was a no-brainer."
The Pied Piper Appeal supports sick and disabled children across Gloucestershire by funding local hospital care, specialist schools and mental health facilities. In addition, the charity sends send children with life-limiting illnesses and their families on holidays where they can make lasting memories.