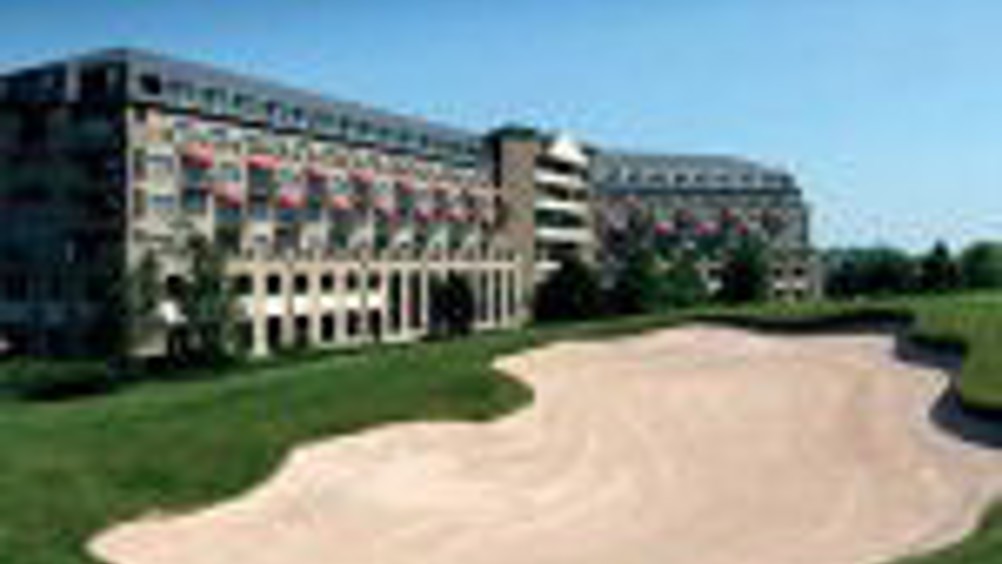 The Celtic Manor Resort, the host venue for the 2010 Ryder Cup, is enabling more than 1,000 accredited journalists and photographers to bring the golfing action to sports fans across the world by using a fibre optic network from Virgin Media Business. Journalists will be able to share digital footage as well as download live playback of shots from the green directly to their smartphones, laptops or desktop PCs.
As the third largest sporting event in the world in terms of global TV audience after the Olympics and the World Cup, television footage of the 2006 Ryder Cup reached more than 750 million homes in 140 countries. The tournament, between Europe and the USA is the biggest sporting event ever to be held in Wales and takes place between 1 and 3 October 2010.
Celtic Manor Resort's investment in the Ethernet 100Mbit/s fibre optic circuit to underpin the specially built media centre for The Ryder Cup means that it can be confident that the media can meet their rolling deadlines and share news and reviews of the tournament 24 hours a day. Alongside journalists delivering copy, 200 photographers will be uploading imagery to picture editors around the world. The network for the media centre complements an already existing circuit that Virgin Media Business provides to The Celtic Manor Resort offering guests and staff high speed internet connectivity.
"The nature of the media has diversified dramatically in recent years and the instantaneous nature of news means that every second counts," said Russell Philips, vice president of facilities and development at Celtic Manor Resort. "To ensure that the world's media can meet their deadlines and deliver an up to the minute account of what's happening, we need a lightning speed and resilient fibre optic network. Working with Virgin Media Business means we're confident that we can meet the demands of the world's media by offering high speed connectivity for faster information sharing."
"In such a fast paced, high pressured environment like the media centre at The Ryder Cup, the dependability and high speeds that a fibre optic network provides are fundamental to the success of broadcasting the event to the world," said Paul Lawrence, head of business markets for the south west at Virgin Media Business. "In today's internet society, golfing fans are on the edge of their seats wanting news, pictures and updates from the tournament. The network can make the difference between fans being able to keep up to date on scores and Ryder Cup news or missing out on the action."