Digital customer engagement technology specialist Sabio has strengthened its Group Board structure with the appointments of Russell Sheldon as Chief Commercial Officer and Troels Henriksen as Chief Financial Officer.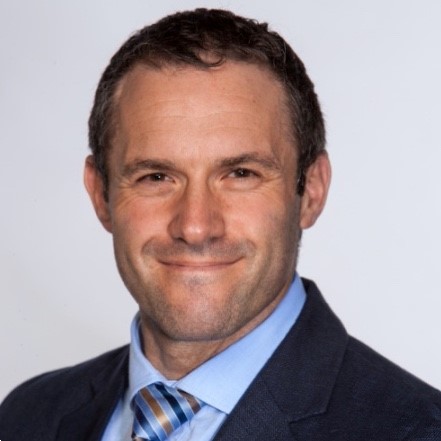 Russell Sheldon joins Sabio with over 20 years' of general management and technology leadership experience, serving most recently as Executive Vice President of Operations & Technology at NGA Human Resources, the leading provider of global payroll and HR solutions. Troels Henriksen brings over 25 years' senior financial management experience to Sabio, including as Chief Financial Officer at UK managed services provider and cloud integrator Adapt, and before that as CFO at Axell Wireless.
Sabio's Group Board consists of:
Lee Shorten – Chairman
Andy Roberts – Chief Executive Officer
Russell Sheldon – Chief Commercial Officer (pictured)
Mark Betts – Chief Operating Officer
Troels Henriksen – Chief Financial Officer
"With Sabio growing strongly both organically and through acquisitions such as our recent addition of the DatapointEurope business, it's essential that we have an experienced Group Board in place to support our ongoing expansion strategy," commented Sabio's Chief Executive Officer, Andy Roberts. "Russell Sheldon has spent the last 10-15 years developing and growing high performance organisations, with a particular focus on applying transformative technologies to create successful digital business operations, while – as CFO - Troels Henriksen has an impressive background in terms of acquiring and integrating businesses.
"Both have a proven track record of success in building and shaping operational organisations to accelerate global reach and revenues - exactly complementing Sabio's global ambitions. Their appointments significantly strengthen the company's Group Board," continued Andy.
"As a leader in customer experience solutions and services, Sabio operates in one of the most exciting digital transformation sectors, and it's a great opportunity for me to be joining the company as it enters the next key phase of its development," said Russell Sheldon. "With the right people and propositions in place, I know Sabio can become the default choice for organisations that are focused on making their customer experience brilliant."
"Sabio has seen strong revenue growth over recent years, and I'm looking forward to joining the company as it enters its next key growth phase – expanding both internationally and in the UK," added Troels Henriksen.
"Since our initial investment in the company Sabio has performed strongly, growing organically and also through major acquisitions such as its 2017 addition of DatapointEurope - one of Europe's leading contact centre technology providers," said Simon Hitchcock, Partner at Lyceum Capital. "Bringing Russell and Troels on board strengthens Sabio's Board structure, and we look forward to the company accelerating its global development as it focuses on delivering transformational customer experience technology and managed service solutions."