League One winners Brighton & Hove Albion are moving onwards and upwards, and they're taking local businesses with them. Lancing-based company Overline is one such company, and is proud to announce having won a prestigious telecoms contract for the Seagulls' brand new 22,500 seater Amex stadium.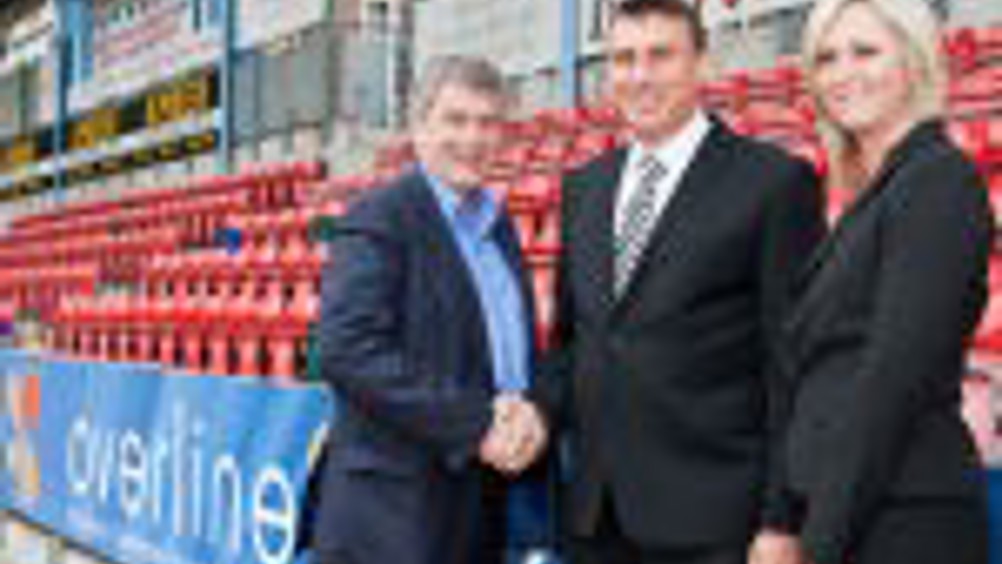 Overline will supply the club's impressive new stadium with a complete range of sophisticated, high tech communication systems. Approximately 220 handsets, a fully automated attendant system, ISDN2 lines for live press reporting, and a sophisticated call tracking service are set to be installed at the Seagulls' high spec, modern premises.
Overline's expertise and experience is the perfect match for a club on the rise. The changeover will be swift and simple, keeping Albion's existing numbers to ensure all-important ticket sales will continue uninterrupted and fans will receive fast, high-quality service.
Installation works are due to begin on 16th May when four of Overline's skilled, qualified engineers will spend three weeks installing the stadium's state-of-the-art systems.
Jason Young, Overline Director and long-time Seagulls fan, expressed his delight in being awarded the contract, saying, "As a local company employing local people, Overline is proud to be an integral part of such an important new development for our community."
He went on to add, "The project has been a huge success thanks to our dedicated management, engineering and support teams. We've supported the Seagulls for many years now, and it's great to see our club recognising local business."
Albion's vibrant community spirit is reflected by its choice of local business partners. Overline has been cheering its team on and providing it with top quality communications support since 2006.
Albion Chief Executive Martin Perry praises Overline's excellent level of service, saying, "Overline have worked with us throughout the construction of the American Express Community Stadium to ensure that all the telecoms connections were ordered and installed on time. They are now overseeing the complex task of transferring staff from four separate locations into the stadium with a minimum of disruption. They have provided us with an excellent service and we are delighted to be working with them on this major project."