Held at the beginning of July each year, Sennheiser's 2014 charity golf day proved as popular as ever, with a total of £16,000 raised at the evening dinner's charity auction.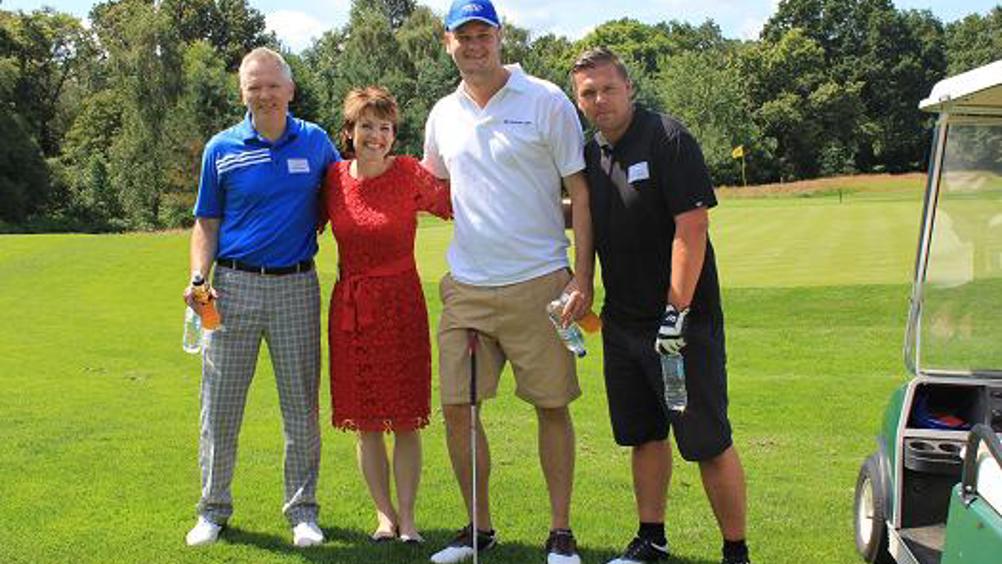 An annual highlight on the Sennheiser UK calendar, this year saw a change of venue to the stunning Bearwood Lakes Golf Course in Wokingham, Berkshire for an exciting, fun filled day for its customers and suppliers. Guests included representatives from some of the UK's leading telecoms companies, including Corptel UK, Westcon, Rocom and RBS, with entertainment from Sennheiser UK's own Ken Morrison during the evening.
As in previous years, the majority of the auction money raised was donated to the Caron Keating Foundation, which was set up in memory of the late television presenter Caron Keating and provides a range of support services for cancer patients and their families, with £2,000 being given to Diabetes UK.
"The day was another great success," says Paul Whiting, President, Global Sales at Sennheiser electronic GmbH & Co. KG. "As we expected, the change of venue was very well received. Bearwood Lakes is a beautiful course and the golf is absolutely superb. We like to add a little extra quiver to proceedings with a couple of competitions during the day and there were added elements of fun during the afternoon with the addition of a few exploding golf balls!"
One of the prizes, donated by Corptel UK, included two tickets to any available Manchester United game of the winner's choice for the upcoming season, including a grand tour of the stadium, champagne reception, VIP access and a four course meal.
"What we are always most delighted by is the generosity exhibited in the evening's charity donations. We're always very happy to be able to raise money for such good causes and I'd like to say a big thank you to everyone that participated" Paul continued.