Sharp Business Systems UK are delighted to announce the Synergy Technology Group as its inaugural Connect Partner of the Year 2019/20. This all-new initiative is specifically designed to recognise and celebrate the achievements of our partners who are leading the way to deliver exceptional services for their customers.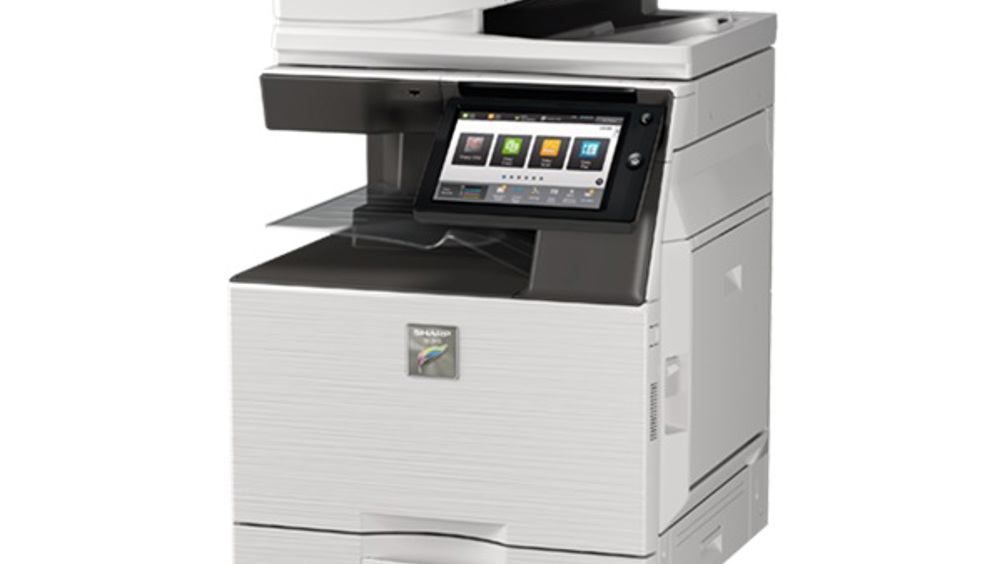 Based in Lincoln, Synergy is a provider of managed print and technology solutions, with a diverse range of customers nationwide.
The Connect Partner programme was established by Sharp in 2018 to widen its offering with organisations whose services compliment Sharp's portfolio. Today, Sharp has 15 Connect Partners who work in Managed Print, IT, Document Processing, Archiving, Office Products & Consultancy.
Synergy are enjoying an impressive period of sustained growth. Substantial contract wins into vertical markets including; Legal, Construction, Health Care & Manufacturing demonstrate their impressive knowledge, experience and capabilities. Recent awards include; preferred supplier into a large group of 30+ businesses and another customer opportunity that will see devices installed into numerous companies around the world, which all go a long way to showcase Synergy's ability to deliver against small, large, National and International requirements. Synergy's projections will see their number of managed devices treble by the end of 2021, as they help more and more customers on their digital transformation journeys.
Simon Warnes, Director of Sharp Connect, said: "Synergy are completely deserving of being named our first ever Connect Partner of the Year. They embody the Connect Partner programme ethos perfectly by ensuring our relationship is truly 360-degree, whereby we are passing opportunities to each other. Synergy really have met us halfway at each step of the way and we have worked collaboratively on all their Sharp Connect initiatives over the last 12 months."
Simon went on to say "We at Sharp are committed to further developing the Connect Partner programme, to enable us to extend our offering (through use of partner expertise, technology, solutions and proven capability), thus ensuring we are best placed to match any customer business needs, moving forward."
Mark Janes, Director at Synergy, said: "We are delighted to be named the first Sharp Connect Partner of the Year. We have a huge amount of respect for Sharp and it's fantastic to know it's reciprocated - this has always been evident in our work together. The communication and speed at which Sharp works gives us confidence and makes us feel valued, which we believe translates to our customers."