Simetric Telecom have added two new team members to their sales team to help channel resellers make the most of the company's unified telecoms services.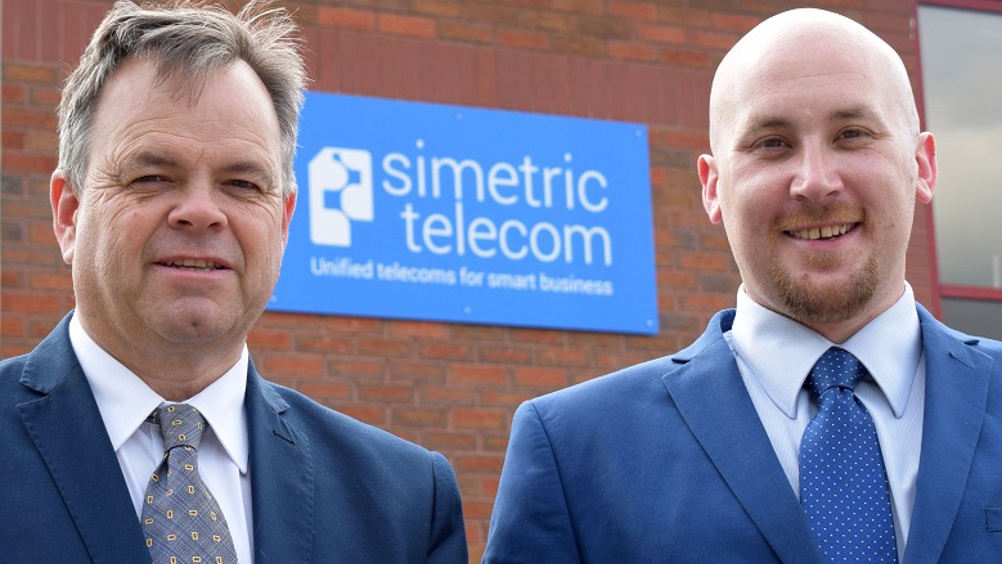 Adam Banks and Chris Tucker have joined the Leeds based businesses as Channel Business Development Managers. Their remit is to expand the uptake of the Simetric suite of unified telecoms services including their Mobile-X converged telecom service, Call Recording, MVNO, PBX and call centre solutions.
Adam and Chris have had long and illustrious careers in sales and support in channel telecoms having previously worked for the likes of Vodafone, Alcatel-Lucent and CloudSource Technologies. Having worked on the front line of telecoms, they are ideally placed to assist resellers making the most of the unique service offering Simetric have and will be out across the country meeting customers over the next few weeks.
Gavin Sweet, managing director said "We are really pleased to have secured the services of Adam and Chris. Following a long careful search, were we talked to some really great people in the channel, we're sure we've got a great team in Adam and Chris. We're really excited to for them to get out on the road and meet our clients, and of course help convert more resellers in the channel to the great services Simetric offer."