snom technology introduced a new member of the snom 7xx series business phone family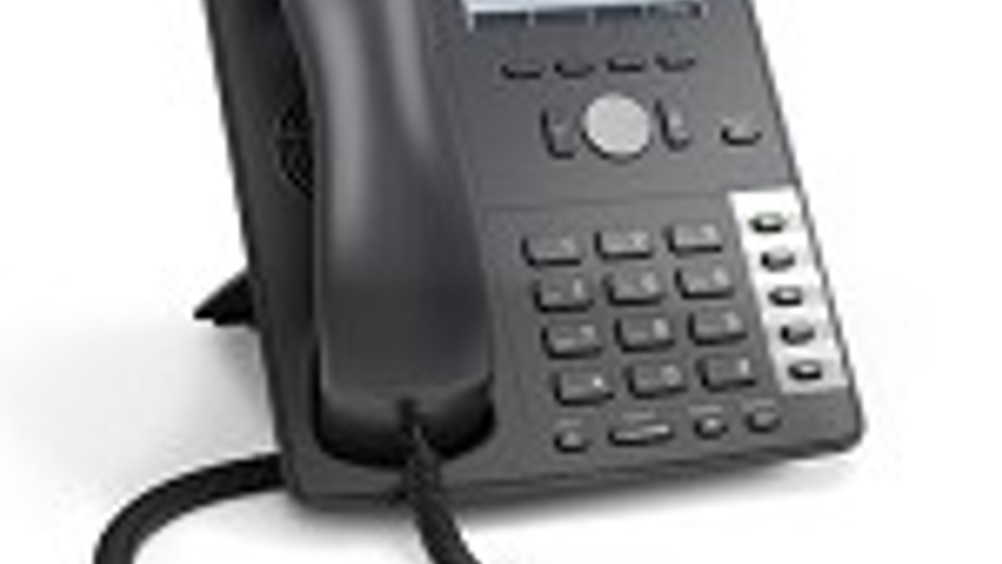 The snom 710 IP phone is a dynamic all-round business phone ideal for small to large scale deployments in a multitude of business environments at an affordable and competitive price. Like its siblings, the snom 720 and snom 760, the sleek, ergonomically designed snom 710 supports wideband audio for high definition voice quality, an advanced audio system and a friendly, menu-driven user interface enabling simple, easy access to core telephony features.
"The snom 710 is the perfect addition to the snom 7xx series. It stands out from its peers in that not only is it an economical, entry-level business phone that is ideal for everyday use, but it also combines these factors with high calibre design, performance and IP communications features" said Dr. Michael Knieling, COO of snom technology. "By striking a perfect balance between value and performance, the snom 710 is a must-have for any budget-conscious business."
The snom 7xx series VoIP telephones utilise snom's fifth generation Session Initiation Protocol (SIP) firmware, which allows interoperability with a wide variety of SIP-based IP PBXs and softswitches used in small and large office environments worldwide.
Feature Rich for High Usability and Easy Deployment
The snom 710 has an easy to read, four-line black and white display featuring an intuitive interface with four context-sensitive function keys. Five freely programmable keys with built-in LEDs show the status of the programmed function at a glance. These keys can be used for a variety of one-touch features (speed dial, forward, transfer, etc.) or to conveniently monitor the status of other extensions; users simply map features to keys using the phone's simple, user-friendly menu. Four SIP identities provide multiple phone lines for separate business functions or to handle high call volumes.
A pre-installed security certificate makes it possible to quickly and securely provision the phone without manual interaction for simple deployment in any environment. Advanced remote management and provisioning, including support for TR-069/TR-111, make the snom 710 ideal for any VoIP hosted service provider or larger scale multi-site installation, as well as SIP-based IP PBXs in a wide array of business environments.
Advanced Performance at an Affordable Price
snom designed an advanced high fidelity audio speaker and microphone system creating excellent phone performance in a busy office environment. The snom 710 supports a range of codecs, including wideband audio (including TIA-920 and G.722) for enhanced, high definition, voice quality.
The snom 710 enables a rich set of everyday business telephony calling features, but also supports the more advanced capabilities of the other 7xx series models, including an address book with 1,000 possible entries, hands-free speakerphone, POE, 2x Ethernet connections, ringtone selection and LED call indication.
The snom 710 is available for order today by distributors and resellers worldwide; MSRP is £77 GBP Net.