IP phone manufacturer Snom has announced a new firmware update for its IP phones, allowing for 'smarter' office environments.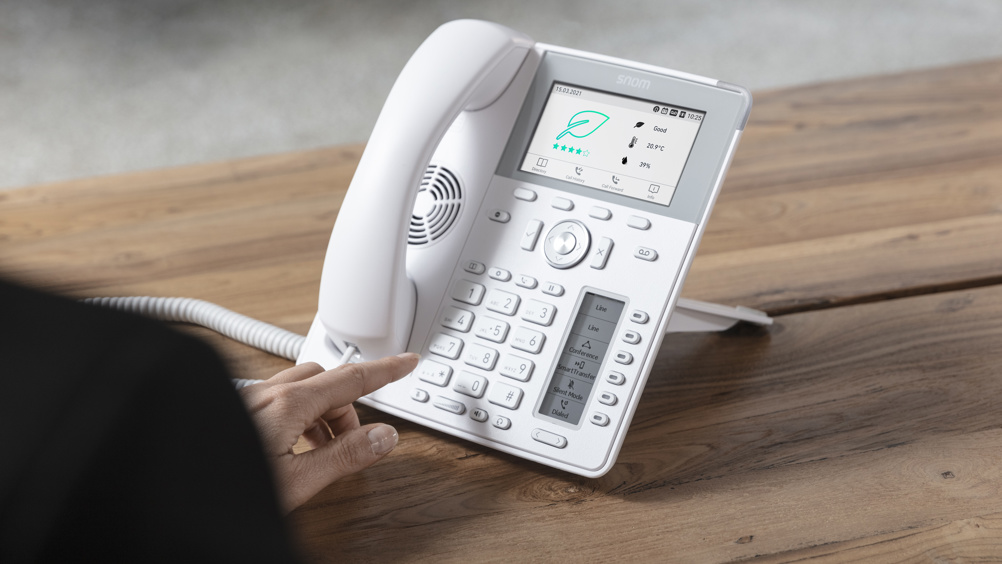 The new firmware updates will allow users to remotely control intelligent sockets, radiator switches, humidity, window and door sensors and lighting by feeding XML applications directly via IP phones.
The control over devices works as it would with the user's own smartphone or tablet. Snom's IP phones now also support streaming from IP webcams and Raspberry Pi cameras.
Using Snom endpoints in combination with IP capable door intercoms and door monitoring systems, users can operate shutters, parking barriers and doors at the touch of a button. Additionally, the Snom PA1 acts as a SIP bridge for public announcement speaker systems
Integration of XML apps into Snom IP desk phones can be used for video messages, automatic weather forecasts and quick news feed access. Connected IP speakers can be automatically muted or switched on.
"We think that our endpoints can and should take on far more tasks than just pure business communication," said Florent Aubert, head of product management at Snom Technology. "Through individualisation and automation in offices, we want to offer our users real added value — this includes creating solutions for the 'smart workplace'."
Further updates include the ability for Snom phones to support L2TP communication for the construction of VPN-Tunnels, personalised icons on function keys and outbound multicast paging enhanced by supporting call waiting for incoming calls.