LEYLAND-based TES Wireless Communications Solutions has announced that it will be providing secure wireless communications to First Manchester's new fleet of guided buses.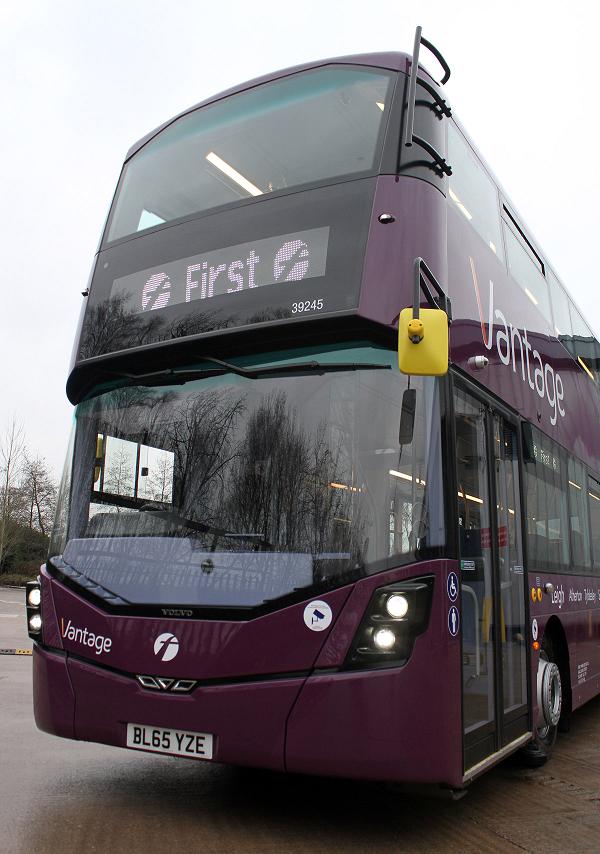 The robust and secure radio systems will enable First Manchester to enhance both passenger and driver security, as the system provides prioritised communications during emergencies and unlike the mobile network wouldn't be switched off, or suffer network outage or patchy coverage.
In April the new buses are set to provide fast and reliable connections to communities on a 14-mile route linking Leigh, Atherton, Tyldesley and Salford to Manchester.
The new low-emission hybrid buses promise a superior travel experience, with leather seating, free Wi-Fi, on-board "next stop" audio and visual announcements and USB charging points.
Along the route, Busway services will run on a congestion-free 4.5 mile guided section linking Leigh and Ellenbrook, giving passengers improvements in service reliability and journey time savings.
Keith Edwards, the Managing Director of TES Wireless Communications Solutions, said: "We're very proud to be providing communications systems to these modern, quick and comfortable state-of-the-art buses.
"Passengers can be also reassured that the buses operate a secure and robust wireless communications system, that allows the cab to be in constant contact with controllers," added Mr. Edwards.
Councillor Andrew Fender, Chair of the Transport for Greater Manchester Committee, said Councillor Andrew Fender, Chair of the Transport for Greater Manchester Committee, said: "Besides being very comfortable, these new buses have great amenities for passengers both inside and out, CCTV, free Wi-Fi and USB charger ports.
"We want to make travel easier and safer for everyone and so I'm delighted that the busway services will feature a secure and robust communications system that provide passengers and First Manchester employees with the reassurance that safety is a key priority.
"Having previously provided similar systems and support for the Metrolink network I know that TES are highly experienced and able to provide a premium service for the guided busway."
TES have previously provided wireless communications solutions to transport networks including Manchester Metrolink, Metro do Porto, National Express Midland Metro and the London Underground.