The number of UK businesses with formal digital transformation strategies has more than doubled over the past 12 months, according to a survey of almost 2,000 businesses commissioned by Daisy Group.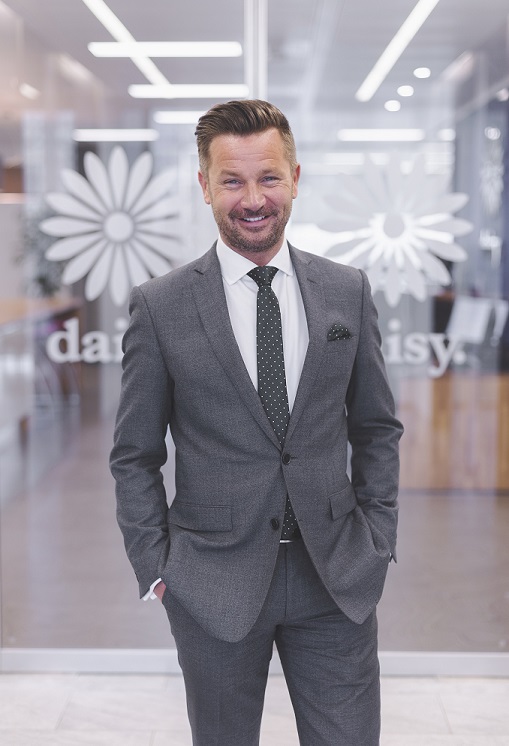 According to the research, 63% of businesses said they have a formal digital transformation strategy – up from 27% when the survey was conducted last year. Digital transformation strategies are where companies accelerate activities to take full advantage of digital technologies.
The survey has revealed:
•Companies in the IT (85%) and Finance sectors (82%) lead the way in digital transformation but only just over half of retail businesses (56%) have a plan
•53% of public sector organisations are yet to put in place a formal digital strategy, while smaller businesses are yet to catch up with their larger counterparts. 64% of business with less than 50 employees still didn't have a formal plan, compared to only 9% of those with 500-1000 employees
•Decisions on digital transformation are still being driven by the pursuit of cost savings and efficiencies (69%) but one third of companies are using digital technology to create new business models
•Main areas of focus are making better use of data (48%), increased utilisation of cloud computing (46%) and providing greater mobile access to employees and customers (44%)
•The biggest barriers to successful implementation of digital strategies are seen as lack of time and resource (38%), shortage of skills and knowledge internally (32%), lack of investment (30%) and legacy technology (29%)
•There is an increase in digitally transforming back-office operations such as data storage with over half (56%) saying this is as important now as customer-facing functions
Commenting on the results, Neil Muller, Chief Executive Officer, Daisy Group, said "It is great news that UK companies are waking up to the benefits and opportunities that digital technology can bring to all areas of their business. It is exciting to see new technologies such as IoT, AI and Robotics are making their way onto the digital agenda.
"However, it is clear there are still some challenges with a lack of resources, legacy technology and skills gaps hindering many smaller businesses and public sector organisations from embracing digital transformation. The problem we often see is a lack of technology leadership at a senior decision-maker level, so things don't happen at the pace they could. At Daisy, we are passionate about helping companies to get started on the path of digital transformation so that organisations can maximise the opportunities around them."