Veritas Technologies has launched NetBackup 8.0 and an integrated Enterprise Data Management solution to help organisations manage data in the cloud and extract new business value as they transform for the future. The new solution builds on the foundation of Veritas' NetBackup to integrate data visibility, application resiliency and copy data management so organisations can uphold their most critical asset—data.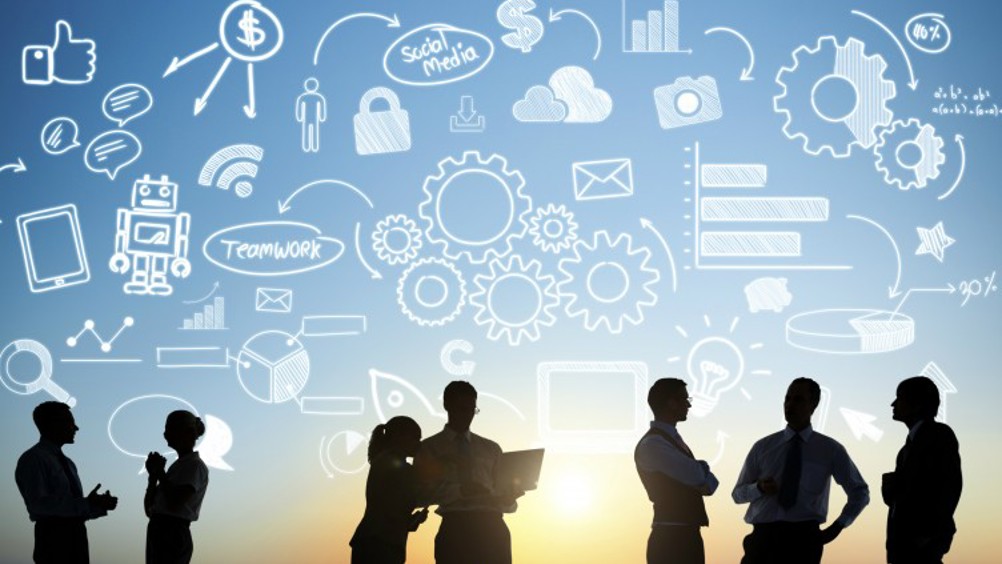 In this era of digital transformation when operating a business requires constant uptime, the risk of data loss is always at the forefront of financial, healthcare, media or any data driven enterprise.
Today, Veritas is executing on its strategy announced at Veritas Vision to accelerate digital transformation converging these three capabilities to deliver a 360 data management solution that helps reduce risks, ensures application service levels, assists in meeting regulatory compliance demands and offers rapid access to data.
"Nearly every organisation in today's data driven and cloud-based world is undergoing digital transformation, whether mobilising the workforce, creating online customer experiences, enabling electronic supply chains, or providing real-time access to medical records and financial statements," said Scott Anderson, Senior Vice President and General Manager, Information Protection Solutions at Veritas. "Using NetBackup 8.0 as the foundation of our vision for a sweeping range of solutions to help enterprises manage their growing data demands, Veritas is delivering a 360 enterprise data management solution that solves customers' challenges to address the complexity of hybrid cloud and the realities of digital business."
At the center of today's announcement is NetBackup 8.0, which provides unified protection for data in the cloud, as well as virtual and physical environments with enterprise-class scale, performance and extensive workload integration.
With NetBackup 8.0, and by utilising the 360 enterprise data management solution, organisations will be able to leverage their existing deployments to achieve global data visibility, simplified business resiliency and integrated copy data management in addition to a near 100 per cent backup and recovery success rate, no matter where data resides.
Veritas expects to deliver a complete 360 data management solution that offers integration of the following software features with NetBackup 8.0. Each software feature will be available for separate purchase from Veritas and its channel partners worldwide.
•Global Data Visibility – With direct integration between NetBackup 8.0 and Veritas Information Map customers have graphical view of backups to transform existing backup data into actionable intelligence that can provide visibility into the data environment from the NetBackup catalogue -- all in a one-day timeframe – and also reclaim primary storage while managing risk and compliance.
•Predictable Resiliency – In the new release, anticipated to be available for purchase in the coming quarters, Veritas Resiliency Platform integrates with NetBackup 8.0 to provide critical assistance in maintaining application availability across complex, multi-platform and multi-vendor private, public and hybrid cloud environments. This will be achieved by delivering predictability for all resiliency operations, including workload migration, failover, failback, data protection and non-disruptive recovery testing.
•Integrated Copy Data Management – In the new release, anticipated to be available for purchase in the coming quarters, Veritas Velocity integrates with NetBackup 8.0, Veritas Velocity will provide rapid, on-demand self-service access to data without the burden of creating, storing and maintaining physical copies or resource dependences. By virtualising a single copy of production data, Velocity will instantly provision virtual copies, eliminating the need for physical copies that can increase storage costs and business risk.
"The sheer volume of enterprise data today continues to increase at a pace that makes it difficult for companies to effectively control the cost and risk of protecting that data, irrespective of its location," said Jason Buffington, Principal Analyst, Enterprise Strategy Group. "NetBackup 8.0 is worth celebrating alone, but it is the breadth of integrated offerings that should delight many organisations in their rediscovery of Veritas. While there are a few other 'enterprise unified backup' offerings in market, Veritas is unique in the breadth and depth of its data preservation, protection/recovery, availability, and insight offerings. With such heterogeneity across physical, virtual, and multiple cloud platforms; if you haven't looked at Veritas lately, now would be a good time to do so."