Virgin Media O2 has shared an update on its plans to make London's O2 arena "the best connected venue in the UK", with the company's gigabit broadband network set to be installed imminently.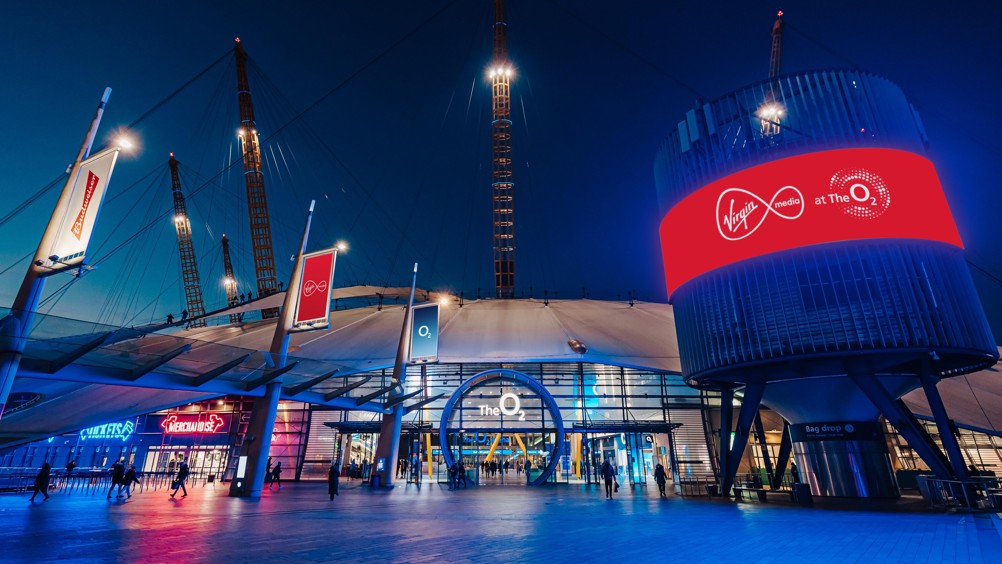 The company said the new network will complement O2's 5G mobile network, which is already available inside the venue, with visitors able to share and upload content faster than before.
In addition, Virgin Media's brand and logo has been placed inside the O2 for the first time and a new experiential studio space will open later this year, showcasing the company's suite of entertainment products and services to the millions of visitors that visit every year.
Gareth Griffiths, director of partnerships and sponsorship at Virgin Media O2, said, "We're delighted to be able to bring Virgin Media and O2 together under the same roof at The O2. Virgin Media will create an enhanced connected experience for visitors with gigabit broadband available so that it will become seamless to share unforgettable moments online."
O2 first partnered with the O2 arena in 2005 and will celebrate 15 years at the venue in June.