On Thursday, Amazon Web Services (AWS) held its second keynote as part of its ongoing re:Invent conference, being held virtually for the first time between 30th November and 18th December. This followed the opening keynote from Andy Jassy, the company's CEO, earlier in the week.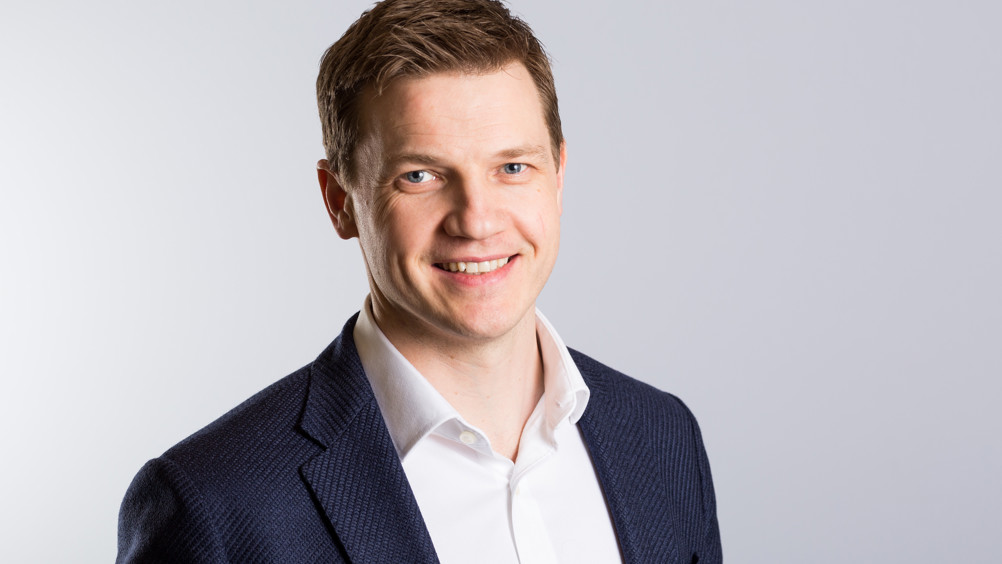 Led by Doug Yeum, head of the AWS global partner organisation, the keynote updated partners on a number of new ways to they can grow their business using the AWS cloud. Firstly, AWS has added third-party professional services to the AWS Marketplace.
This means consulting partners, ISVs, and managed service providers (MSPs) can now offer their services on the marketplace. Those services listed on the marketplace could include assessments, implementations, managed services, premium support, and training.
In addition, AWS announced new AWS Partner Network (APN) programmes to accelerate customer transformation in the cloud. This included the unveiling of new AWS competencies, in travel and hospitality, energy, mainframe migration, and public safety and disaster response.
The company also announced AWS SaaS Boost, an open source ready to use reference environment that helps partners rapidly migrate their applications to a SaaS delivery model on AWS.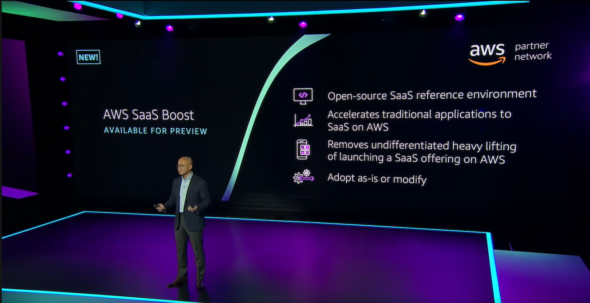 What does this mean for UK MSPs?
In a follow up conversation the next day, Darren Hardman (pictured above in the main image), AWS' vice president and general manager for the UK and Ireland, explained what these announcements mean for partners in our region. Put simply, he said, Yeum made "a set of announcements that just help our customers take advantage of the opportunity that's ahead".
Hardman explained that these updates stem from AWS customer feedback. He said, "We take direction from customers. We're very reactive. 90 per cent of what we build is a direct response to customers."
The conference is putting agility, flexibility, elasticity, cost, and innovation in the spotlight as underlying drivers for the AWS cloud. Hardman explained that the company wanted to "make sure, in the partner context, that we're enabling, training, educating and supporting our partners to realise those benefits for customers. The big theme is the AI-enabled customer experience, and we see that in the context of Amazon Connect. This is the contact centre in the cloud which has been an important enabler for customers over the last six or seven months.
"Traditionally it would take several months to set up a call centre in the traditional sense. We've got amazing partners that are introducing Amazon Connect call centres across the UK at tremendous speed to enable them to connect to their customers at this critical time."
Here Hardman pointed to Conn3ct, an AWS partner and MSP that offers customers contact centre, unified communications and network services. Conn3ct manages Amazon Connect services for several clients across the UK, notably for Morrisons, Travis Perkins, BP, and ITV.
No such thing as a 'typical' partner
When asked whether AWS partners tend to have evolved from businesses that sold other types of technologies, or whether they tend to be born in the cloud, Hardman gave a balanced answer. He said, "If you look at our partner portfolio, we have a lot of partners that… [have] been seeing demand from their customers to have competency around cloud. [If a company is]… the biggest GSI or MSP out there, you can guarantee they're part of our partner portfolio." Hardman added that AWS has just announced it has added more than 10,000 new partners to its APN programme.
"Of course, we've got born in the cloud partners, who are immediately in the cloud and that's where their business is. But, equally, we support some of the earlier generation partners to evolve their capabilities on the AWS cloud."
Hardman pointed to research the company carried out in September that showed the impact of cloud computing on the UK economy. He said, "We can see the data when partners lean into AWS. We've seen them grow between 21 and 50 per cent over the last three years. That's a tremendous growth rate, and we're proud of being an enabler of growth for our partner community."