Wessex Internet has launched a new look and new website. The full fibre broadband provider has undertaken a major rebrand of its identity for the first time since the brand originally launched in 2012. The rebrand was completed following months of extensive research amongst its customers, partners and employees and collaboration with suppliers across Dorset.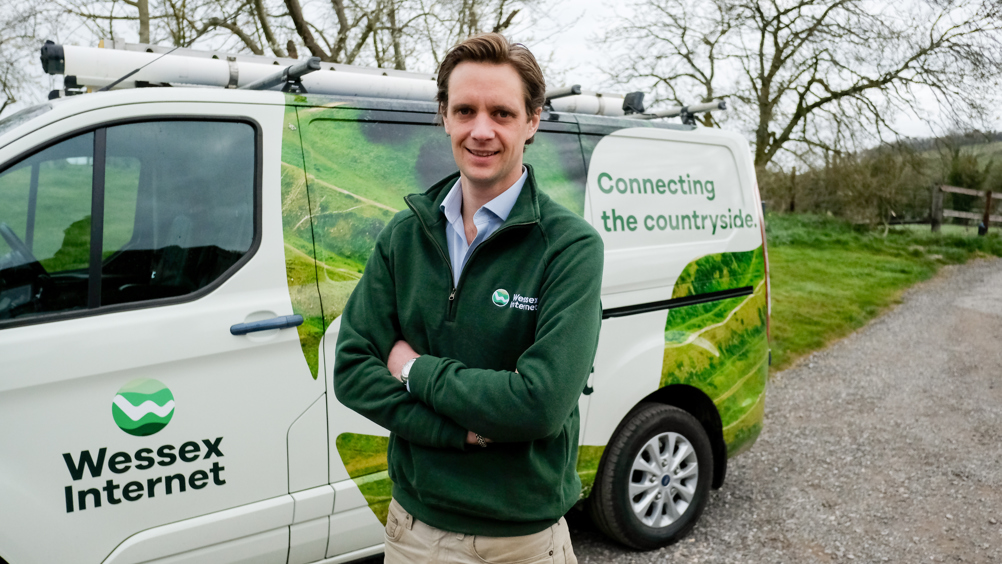 Hector Gibson Fleming, managing director, Wessex Internet (pictured above), said, "Now is the right time to change our brand to reflect our mission, passionate attitude and fantastic team. Our mission will always be to ensure communities aren't left behind; even when that means making connections where other companies are unwilling, or unable, to go.
"We had some great customer feedback which helped to shape our exciting new look. We're committed to connecting the most remote villages and hamlets and our rebrand conveys the message that we really know the countryside, its challenges and the need for faster, reliable broadband. As a company passionate about our local area, we always prioritise buying from other local businesses and this project was no different – our brand design agency, website developers, uniform supplier and vehicle signage company are all based in the county."
The new website is now live at wessexinternet.com, and the roll out continues with rebranding the company's fleet of 30 vehicles, transforming hundreds of communications and producing new uniforms for its 100 strong team.
The rebrand means that the company name remains the same but features a new logo and look and feel, green colour palette and a clearer, succinct and non-technical language and tone of voice. Wessex Internet recently announced new pricing and packages and will be introducing a new self-service portal later in the year.