Zen Internet have awarded IT Support Business (ITSB) from Dorset and London the accolade of Dealer Partner of the Year.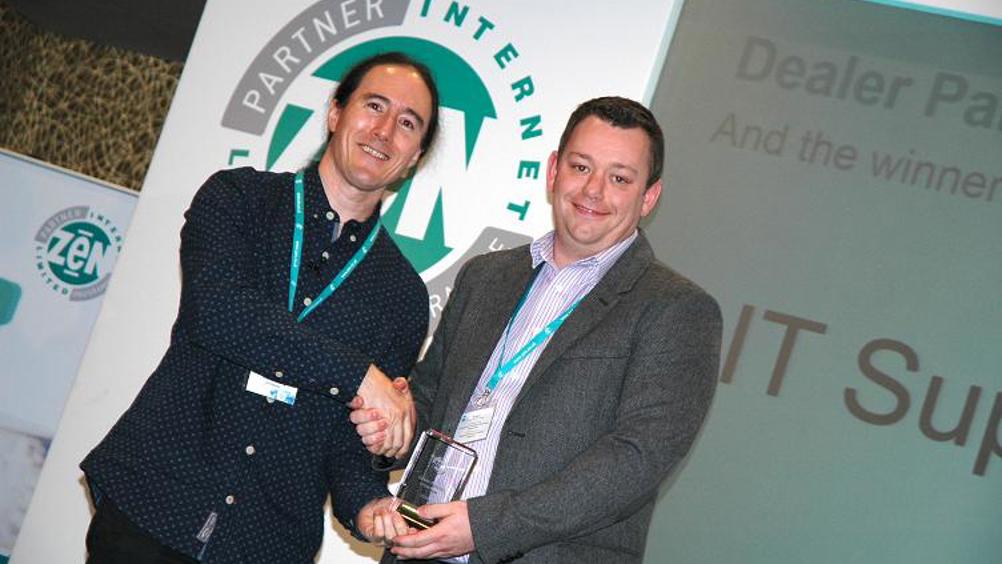 IT Support Business (ITSB) celebrated the award honour at Zen's 5th Annual Partner awards event (an event which recognises the success of Partners) which took place at the prestigious Belfry Hotel in the West Midlands.
Says IT Support Business founder Lee Dredge, "Competition for the awards is tough, we are absolutely delighted and honoured to be named as the Zen Dealer Partner of the Year for 2014.
This accolade would not be possible without the commitment and hard work put in by the whole IT Support Business team. The award event gave us the opportunity to meet with our Partners and work with them to develop mutually beneficial relationships and identify opportunities to help our customers in the future."
In 2015 we will continue to make the most from the portfolio of high quality products offered by Zen, as well as show our customers in Dorset and London the latest trends in the market place and the emerging technology and product developments."
Says Richard Tang, Zen Founder and Managing Director, "IT Support Business are professional, committed and dedicated. One of our most collaborative partners, they continue to support Zen by delivering our products into business customers of all sizes to ensure their communications and infrastructure is second to none. We are delighted to honour them in the 2014 awards for their services to Zen."