The Cheshire-based wholesale UC providers, Zest4, recently hosted an exclusive conference which involved a climb to the top of the O2.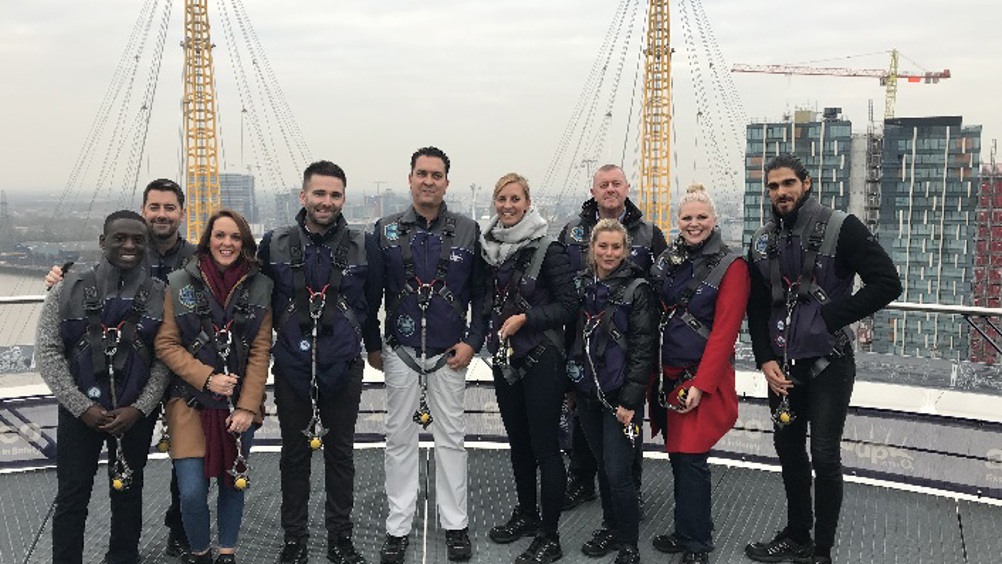 The day, which was attended by a select group of partners, involved a number of sessions and workshops. The Zest4 team shared their latest insights into the mobile, M2M and IoT marketplaces as well as launching a brand-new leasing proposition.
Following the initial presentation, partners were able to attend individual workshops hosted by different members of the Zest4 team. Each workshop focused on a specific solution area and gave partners the chance to find out how Zest4 can support them in adding new products to their own portfolios.
M2M and IoT were very much a focus enabling resellers to find out more about Zest4's expanding range of end-to-end solutions which offer them an easy-to-understand and easy-to-sell bundled package.
After a productive afternoon of discussions and workshops, the guests were all treated to a climb to the top of O2. Despite the slightly chilly weather, the view was fantastic, and it was a fitting way to illustrate how partnerships can lead to great new heights.
The Zest4 team and partners were invited to an evening performance by John Bishop inside the O2 and were privileged to meet the comedian in person after the show.