Zoom has unveiled Zoom Phone Appliances, which combines Zoom technology with partner hardware. The programme aims to simplify the licensing, installation, use, and management of desk phones with Zoom capabilities – benefitting both end users and IT departments.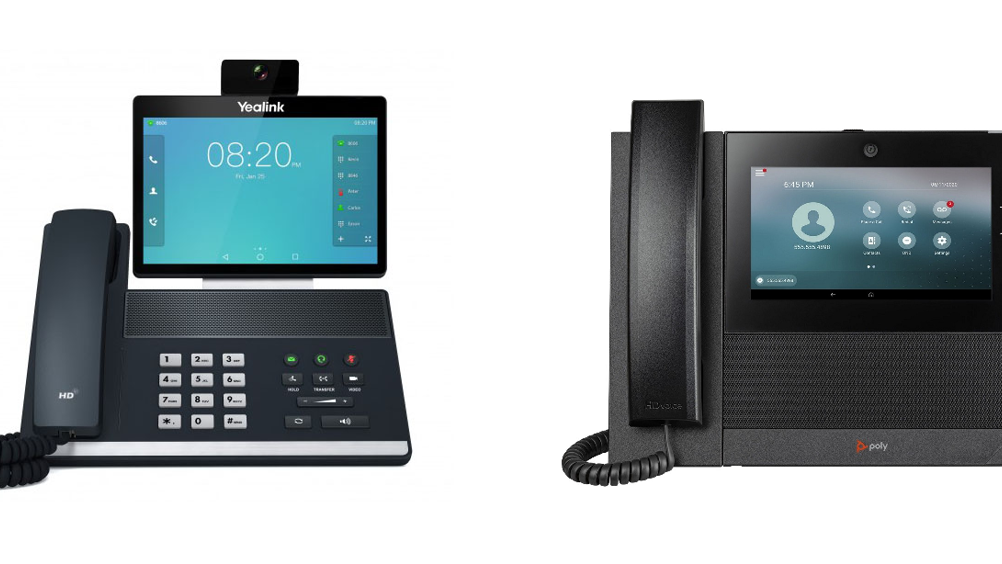 Poly and Yealink have been named as the programme's launch hardware partners, with the first Zoom Phone Appliances announced as the Poly CCX 600 Desk Phone and CCX 700 Desk Phone with integrated video camera (main image, right), and the Yealink VP59 Smart Video Phone (main image, left).
John Lamarque, vice president and general manager for voice collaboration at Poly, explained, "We are excited to be among the first to integrate a native Zoom experience into our Poly CCX family, as Zoom Phone Appliances. This brings the Zoom platform that we all know and love front and center on the device's touch display, providing a powerful and immersive experience."
Alvin Liao, vice president of product, at Yealink, added, "We are delighted to unveil the new, reliable, and cutting-edge VP59 video phone, a Zoom Phone Appliance. The VP59 video phone's touch display will be powered by Zoom's industry-leading video communications platform, providing customers with a user-friendly interface and intuitive experience."
Zoom Phone Appliances are available from authorised Poly and Yealink resellers, as well as through the Zoom Hardware-as-a-Service programme.
Graeme Geddes, head of Zoom Phone and Zoom Rooms at Zoom, said, "The traditional workplace is evolving and adapting, and our goal is to empower the workforce to accomplish more by blurring the lines between voice and video. The new Zoom Phone Appliance programme boasts a selection of purpose-built Zoom Phone hardware from Poly and Yealink, streamlining communications, removing friction, and enabling a powerful communications experience."