Giovanni Zanei, senior director for AC power, and Flora Cavinato, director of global service products, Vertiv, jointly explain how channel partners can embrace the opportunities of UPS
Power outages can spell disaster for businesses across all industries, disrupting operations and seriously affecting performance and stability.
Consider the impact of an unexpected power outage during a crucial operation, leading to data loss and significant disruption. Such a scenario highlights the importance of having a reliable uninterruptible power supply (UPS) in place.
When power outages strike, businesses can experience data loss, hardware damage and system failures. These issues can severely impact productivity, revenue, brand reputation and safety. The stakes are even higher in critical environments such as hospitals, airports and IT environments, where uninterrupted power is vital for maintaining life-saving electronic equipment and essential services.
Channel partners play a critical role in helping their customers access the right solutions quickly and simplify increasingly complex environments to avoid such power outages. The edge of the network is becoming increasingly mission critical and complex, and it is challenging data centre and IT teams' ability to manage local power operations effectively.
This is an opportunity for channel partners who can not only provide the infrastructure solutions needed at these sites, but also the expertise and ongoing support customers crave.
A UPS plays a crucial role in protecting business continuity and valuable technology. It serves two primary functions that are vital for any business.
Firstly, a UPS acts as a temporary power source in the event of an outage, allowing servers and computers to keep running without interruption. This feature enables organisations to continue operating, preserve data and safely power down electrical equipment or turn on generators in case of longer outages.
Secondly, a UPS offers protection against power surges and voltage fluctuations that can damage electronic equipment and reduce its lifespan. By absorbing excess energy and regulating the power supply, a UPS helps prevent costly repairs or replacements, ultimately providing power and business continuity.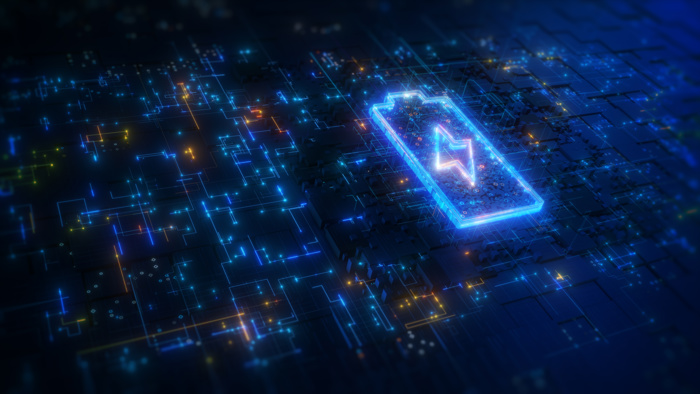 The right UPS
Selecting the right vendor and UPS for your customer to achieve optimal performance is crucial. The vendor should have a clear strategy to drive channel growth with industry leading and reliable products.
Working with your customer, the first step is understanding that different organisations work in different ways, enabling you to offer the appropriate UPS based on their specific power requirements, then configuring it correctly. Requirements can vary greatly, depending on the size of the operation, autonomy time needs and equipment types.
Whether it's a small retail store or a large manufacturing facility, it is vital to select a UPS capable of meeting specific needs. This involves considering factors such as required power, technology connected to the UPS and potential duration of power outages.
Selecting the right UPS is only the beginning, though. It is important that the vendor you work with offers a range of project services to maximise UPS performance.
These foundational steps are as important as the UPS selection itself, enabling optimal performance and operation throughout the UPS's lifespan, and of course longevity of relationships with your customers.
Enhancing UPS performance
To maintain optimal UPS performance, it's important for MSPs to offer comprehensive support. This allows you to provide regular maintenance, identify potential issues and make objective recommendations for system improvements.
Customers will benefit from preventative monitoring and remote diagnostics, enabling real-time UPS monitoring and continuous analysis of data for early detection of anomalies. Such services allow customers to address problems that may arise before they escalate, preventing costly downtime.
Moreover, when partnering with the right vendor, MSPs can offer an array of services, including service contracts supported by direct field engineers and designed to minimise downtime and maximise efficiency and total cost of ownership.
By partnering with a reputable vendor, MSPs can benefit from their expertise and experience, ensuring their customers' UPS systems are properly installed, configured and maintained.
A bright future
To thrive and safeguard operations, it's essential for businesses to invest in a reliable UPS system. Partnering with the right vendor, choosing the right UPS, leveraging professional services for maintenance and support and taking a holistic approach to UPS management are all critical factors in making sure your customer is prepared for any power-related challenges.
Channel partners should offer customised solutions tailored to the business's specific needs, enabling maximum uptime and protection against power-related challenges. Recommending UPS with the latest technologies can help to minimise energy costs and increases protection of the IT load.
Working with a reliable vendor means that your customers can have confidence that their UPS systems are operating optimally, reducing downtime and improving overall efficiency.