Itret Latif, CEO, Federation of Communication Services (FCS), explains how building a business-focused regulatory environment in telecoms can create a culture of innovation that supports economic growth.

The UK already has a significant policy drive that links energy policy and national economic growth as part of the government's Net Zero Growth Plan 2023. The link between growth and benefits to the public is clear and significant progress has already been made. The Growth Plan notes that the investments that have been made across the UK provide a substantial boost to regional growth.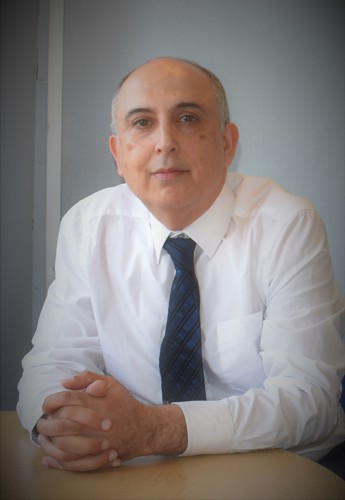 Whilst energy policy is critical to success in many ways, having world class communications capability everywhere in the UK that supports economic growth is equally critical. Whether it be access to high quality internet facilities to run businesses more efficiently or top performing mobile communications to all areas of the country permitting efficient running of UK companies, economic growth cannot occur at the rate required unless businesses can operate efficiently, and that cannot be in the interests of consumers.
A growth policy for communications
The Federation of Communication Services (FCS) believes that this unbreakable link between the ability of the UK to remain competitive in a world market and the benefits that can be provided to UK citizens requires a growth policy for every area of activity, especially in key areas such as energy and communications. We have a policy for energy, now we need a growth policy that addresses communications.
However, currently Ofcom and the government's primary focus is on residential competition, service performance and avoiding end customer harm. In some ways this is understandable due to the number of residential customers, the revenues involved and also the impact on vulnerable residential customers.
However, the FCS observation is that there appears to be little incentive or desire for the Regulating Authorities to understand the business customer market. Therefore they have not brought similar focus to bear on business services and ensuring business customers are benefiting from the rapidly developing telecom technologies which will help businesses deliver the much needed UK plc growth agenda.
A current example of this is the way in which Ofcom directed industry to develop Ofcom's One Touch Switching (OTS) project, by making the process simple for residential consumers to switch between providers, whilst not fully appreciating the linkage with business customers.
This lack of understanding will cause potential problems for both business and residential customers and damage competition. The lack of priority and focus on business competition and markets could potentially cause harm to customers, channel businesses and the UK economy.
Changes in the competitive landscape
Over the last year, the FCS has examined the future potential for the deployment of converged IP solutions into the business-to-business telecoms and operational radio communication sectors.
We are very excited to see positive indications of increasing convergence between the two main sectors our members operate in. As with many groupings, we foresee a transformation in the innovative solutions our members will be able to provide to business customers, with the consequential improvement in productivity and UK plc growth.
To take a single example, the All-IP agenda will certainly have a major impact on the telecoms market. However, we think it will also have no less of an impact on the operational radio communication segment. That would be extremely valuable to the many customers who foresee their operations becoming more cloud-based whilst enjoying the required operational resilience and security.
Ofcom has failed to keep properly abreast of the rapid pace of technological and behavioural developments that have impacted the UK telecoms market over the past 20 years, and as a result has hindered opportunities for growth and innovation.
An example of this is the way in which it continues to treat fixed and mobile communications as two completely separate markets, despite significant changes in the competitive landscape (such as the mergers of BT and EE, and Virgin Media and O2).
The development of innovative IP applications to improve productivity and customer experience by challenger communication providers for both business and residential consumers will be hindered due to the lack of equivalent access to the converged wireless and wired IP infrastructure on an equivalent basis to the existing dominating communication providers.
Although there are obligations on the large 'fixed-line infrastructure' owners to provide equivalence and wholesale access to their network, no such obligation has been placed on the major mobile network providers, and this has impacted competition and innovation.
A change of focus in Ofcom's remit to include growth could be extremely beneficial in promoting innovation, maintaining a competitive environment and still preventing consumer harm. This will become increasingly important as the infrastructure to deliver data packet transmission converges in a similar way to that in which voice and data services have done over the past decade.
Promoting economic growth
Without an Ofcom structure for business customers - which needs to be equivalent to that for residential consumers - and a duty to promote economic growth, Ofcom will always have a tendency to create regulatory requirements which fail to take adequate consideration of the costs to industry of their implementation and the subsequent raising of barriers to entry or competition.
Costs which are easily borne by large enterprises, such as Vodafone or BT Group, often disproportionately impact their SME competitors. Promoting economic growth should therefore include a duty to foster the growth of smaller competitors and new entrants to the market, as this is most often where the greatest innovation and consumer benefits lie, with consequent economic benefits to UK plc.
This article was part of our Road to Gigabit Britain 2023 supplement. A digital version of the full supplement can be accessed here.