Big brother goes mobile: Wireless CCTV by Wireless CCTV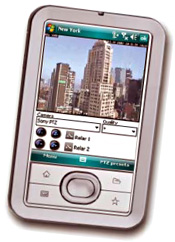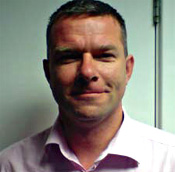 For a number of years, Tony Cossington has worked closely with operators, sourcing and introducing the sale of revenue driving applications to dealers and retailers nationwide. Every month he'll be looking at the latest applications on the market and how they can drive revenue for your business. If anybody has questions for Tony about any of the applications that I write about each month, or that you would like me to look into, please contact him through the editor – hmclean@mbmagazine.co.uk.

What is it?
I was sent this by a colleague who said it looked amazing, and you know, it really is. Using a 3G network, the user can view their covert and overt CCTV camera's from anywhere in the world. The potential uses for this are endless, from a mum and dad making sure that the kids keep their promise of not holding a rave at the family home while they are away on holiday, to the small business person who takes security seriously but cannot afford to employ a security firm.
May the force be with you
Wireless CCTV has provided many police forces around the UK with equipment for the prevention and reduction of crime, anti social behaviour, drug dealing, fly tipping and more. The solutions developed by Wireless CCTV have been optimised to allow mobility at both the deployment and the monitoring side, so offering plenty of flexibility. On top of all that, it is also easy to deploy.
Bob the Builder
Builders love it too; Wireless CCTV provides site security for numerous construction sites throughout the UK. The WCCTV Construction Solution can be fully project managed, or dealer partners can provide that service themselves.
The solution includes installing the required 3G Wireless Dome camera to fixed columns or to existing buildings around the site. The 3G Wireless Dome is fully functional allowing for pan, tilt and zoom capability, and is also fully portable, allowing for the cameras to be moved during the life of the site.
Keeping an eye out…
The eye of the solution, called the 3G Wireless Dome and 3G Heavy Duty Wireless Dome, can be powered from 230V mains, 110V generator, or a battery. The cameras can be set up on site along with PIR detection, IR lighting, and a horn speaker and amplifier to allow the cameras on site to be monitored live, and send live images on alarm back to any wireless device or monitoring station over 3G.
Become a distributor
Wireless CCTV is currently on the look out for new distribution partners as it builds a global channel programme.