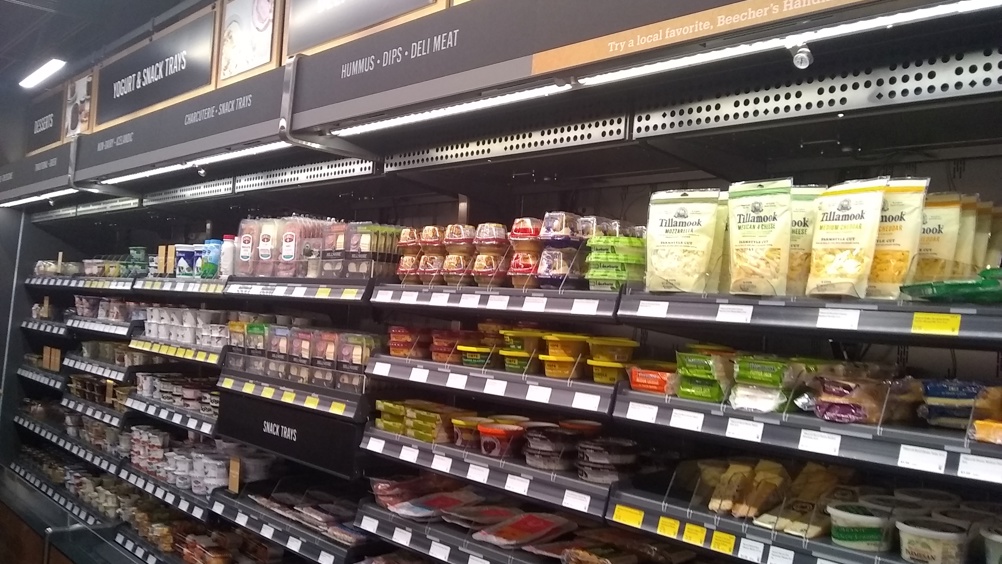 The high street retailer is doomed... right?! Wrong! We have been fed stories for several years now about the struggles of the high street retailer in the wake and evolution of the online shopping experience. However, the tides are turning and our traditional brick and mortar businesses aren't taking it lying down! David Dungay spoke to some key industry stakeholders not only about the changing nature of the retail market but also how the Channel can leverage technology to help their customers adapt their businesses to survive in a digital world.
For the first time in several years the onslaught of the online retail market has begun to slow... that's right! According to the IMRG Capgemini e-Retail Sales Index, growth for the online retail market in 2017 sat at 12.1% YoY against forecast of 14%, the annual forecast for 2018 is in the single-digit zone for first time, at just 9%.
Why is this happening? Our brick and mortar retailers are developing strategies and technology, with the help of some clever vendors and partners, to integrate the digital experience into the traditional shopping experience. We are now seeing technology such as Artificial Intelligence, IoT, Beacons, smartphone apps, and social strategies become prevalent across the retail sector across the whole supply chain to the point of sale and beyond.
Bhavesh Unadkat, principal consultant in retail customer engagement, Capgemini commented, "2018 will be ultra-competitive with continued uncertainty, and retailers will therefore need to be focused on their plans to both survive and grow. One opportunity for growth and differentiation will come from emerging technology as we saw as a focus in 2017 – voice and social commerce, connected devices and AI all drove interest and investment and will continue to do so – the big challenge will remain as how to drive value and industrialising this capability. A second opportunity will be deepening relationships with customers and taking an insight driven approach to omni-channel retail – one which arguably remains a gap for many retailers across channels. Many have got it right across certain channels, however not across the whole customer experience across all channels. Finally, there is sometimes so much focus on technology and innovation we can forget retail basics – ensuring the product mix is right, availability is on point, the shop front is one to be proud of, and ensuring the team are well equipped to give customers the best service can be just as important. 2018 will be volatile but very exciting as we see the great retail industry again raise the bar!"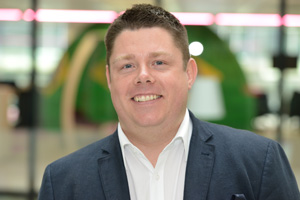 Bernie McPhillips, Sales Director at Pangea, commented, "The need to keep up with customer expectations is piling on the pressure to adopt ever-increasing amounts of technology to gain a competitive advantage. And, in the last decade we've already seen the first major technological shift: online shopping.
According to IBM, 58% of retailers agree that businesses focused only on brick and mortar stores will not survive much beyond the next few years. But online shopping hasn't only moved money away from the shop floor—it's changed how we shop. People now do extensive research and comparisons between products and retailers, look through comments on social media to read fellow customer reviews, and keep a digital eye on products to get the best price at the right time.
McPhillips continued, "How can a brick and mortar retail store keep up? You might argue that they simply can't. Retailers' need to embrace online shopping or face being left behind. But, excitingly, the Internet of Things offers something that could put shopping back into shops... and give them a competitive edge."
Marketing Today
In the new digital world appealing to potential customers has become a big driving force behind a lot of the changes in retail. Social media in particular has become a hotbed as the information people post about themselves are a marketers dream.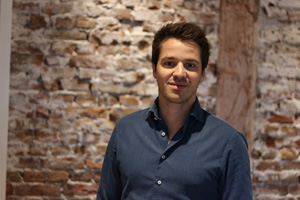 Mark Bender, COO of SO WIFI commented "Retailers are all working on creating a seamless offline/ online experience (omni-channel strategy). However, retailers struggle with declining store traffic and therefore decreasing turnover of their offline channel. Retailers are looking for scalable solutions that identify shoppers and offer a way to get (back) in touch with them. This way Retailers can obtain contact details that can be used for CRM enrichment or retargeting purposes. As an example SO WIFI can log shoppers into Wi-Fi, while capturing their personal information. The captured personal details can be automatically injected into the retailers CRM and identify the same shopper online and vice versa. It also enables the retailer to target the offline shopper with direct marketing and (social) online ads."
Collecting data via a Wi-Fi login portal is just one way of collecting valuable data, beacon technology is another. By collecting contextual analytics from both Wi-Fi and BLE beacon technology, retailers and their staff can better understand guest demographics, shopping patterns, personal preferences, and their exact location in stores, enabling store associates to better engage with customers face-to-face, improve experiences, optimise workflow and store layout, and increase sales.
McPhillips added, "For a moment, just think about checking out on the Amazon website to consider what the high street is up against today. Amazon tells you what other shoppers think of the product you've selected, what else they bought when buying the items that you have in your basket, and automatically offers discounts if you select an accompanying item. Oh, and you needn't even leave the sofa, let alone the house—most things are delivered to your door within 2 hours (Amazon will even open your front door and drop it inside, if you're brave enough, with their Amazon Key smart lock) and that's before the widespread use of autonomous drones."
Miya Knights, Technology Research Director, Planet Retail said "We are seeing shifts in the way consumers shop in stores led by digital technology development, where brick-and-mortar retail must keep pace to remain relevant. Any 'Store of the Future' strategy must meet and exceed modern customer expectations by bringing the best of ecommerce and online into the physical store. This is the best way for retailers to effectively target and engage today's consumers at the shelf edge and point of sale."
A New Age in Shopping
Most people are familiar with EPoS (Electronic Point of Sale) opportunities, every shop needs a way of accepting payments. At the end of last year we saw card payment volumes overtake cash payments for the first time… but the evolution just keeps on coming! Amazon has created their new store "Amazon Go" which has no checkouts, you simply swipe you app on the way in, collect what you want and walk out! Hundreds of sensors and cameras identify customers and products as they travel around the shop and then your debit card is billed as you leave automatically.
McPhillips says, "Perhaps there's no bigger indication of the value of IoT in retail than the biggest online brand opening up a brick and mortar store?"
Maurice Van Rijn, ScanSource, President of ScanSource POS and Barcode in Europe, commented "There are some big challenges for partners now. Imagine you are a traditional POS reseller, you have your software and you sell the electronic devices too. Amazon Go has now launched which has no lanes, no checkout, it's a completely automated store.
The same customer's partners have been selling POS to could potentially want something else in the future so you have to sell something completely different. The Amazon example is probably the most radical but we are expecting things to go that way."
Maurice Van Rijn continued, "In-between this you have the change from POS systems to mobile POS, using tablets and smartphones etc. It's a huge opportunity but also a big problem for the companies that sell the solutions from twenty years ago.
"One of the solutions we have been selling for years but is now showing real growth is self-scanning and self-checkout. Self-checkout is where you go to a pay-point, scan what you have and swipe your card, then walk out. Self-scanning is when you get a scanner at the beginning of your shop and you scan whilst you go around and select items. Then at the end of the shop you swipe your card and leave. There are no queues, it's simple and in the shops that utilise this technology we now see 70-80% of the business is now being done with the self-scanner at peak times. For the retailer, they free up space, they have less people behind the cash registers and more in-store to help customers, and it is a big change. The adoption of these services are increasing along with mobile POS and digital signage."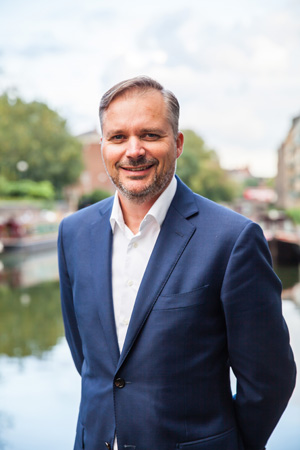 Maurice Van Rijn added, "All of this requires huge amounts of investment by the retailers, for some this might be ok as they sit on a big pile of money already, for others it won't be as easy. Just in the Netherlands we have seen ten big retailers disappear in the last year. Ultimately they need infrastructure, they need software, wireless, to equip staff with digital tools. The latest solution to gain real traction is click and collect. People are happy ordering it online but not happy with the delivery options and services. It's a nightmare for the online stores to get everything delivered in the appropriate way, missed packages inflexible or unexpected delivery times can cause havoc. People seem to prefer to order it online and pick it up themselves."
PCA Predict recently released research which found British ecommerce retailers lost out on a staggering £183,000 a year through lost or failed deliveries. UK businesses in particular suffer from this, with 5.6% of orders not arriving at their destination, and an average cost of failed delivery to the retailer of £14.35.
There is no doubt the retail market is changing and for partners there is always the lingering question, do you focus on one vertical and specialise or sell horizontally across the vertical sectors?
Bender says "Retailers are looking for very specific answers to their questions. You have to be a specialist in order to innovate and inspire Retailers. Retailers hold a lot of knowledge due to their difficult positions in terms of omni-channel and declining store traffic. They have to innovate, are not worried about getting their hands dirty and have been running loads of pilots. Only a specialist in a specific area of expertise can truly inspire Retailers."
Ed Says
For the majority of the Channel, much of the 'Amazon Go' type technology will be a little far away still. However, it is clear there are plenty of opportunities lurking around self-scanning and payment technology. In truth, this market has changed immeasurably as a consequence of our high expectations driven by the online world. For savvy partners, understanding how the retailer wants to impact the customer experience will prove invaluable in securing the right deal.