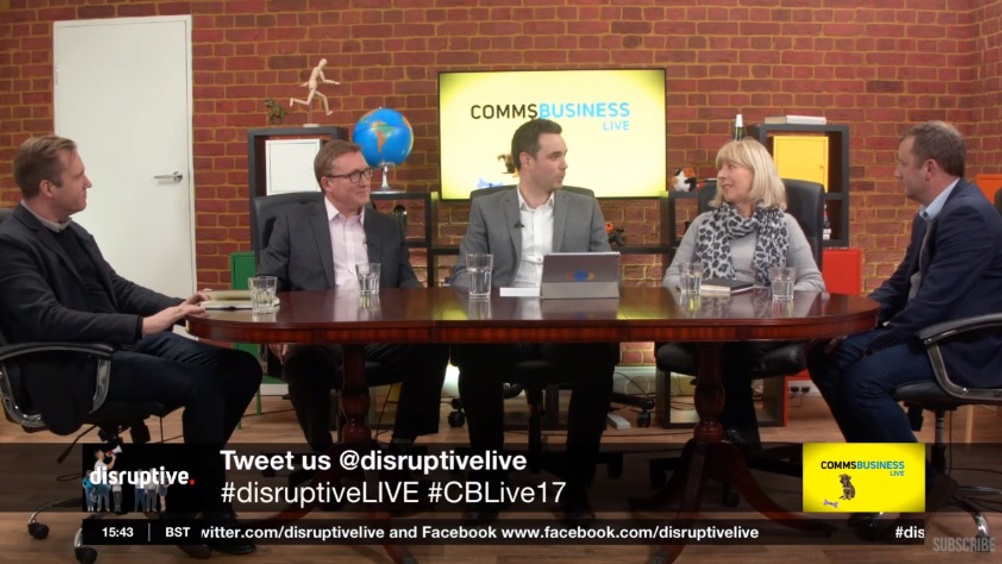 This month, we take a look at the highlights from two Comms Business Live
streams held at the end of last year.
Season 2 Ep.4 – Distributor Talks: 
David Dungay (DD): Should the Channel be concerned over the Cisco acquisition of BroadSoft?
Darren Garland, MD of ProVu, commented
"I don't think it's anything you need to be scared of. The biggest problem for a BroadSoft provider is differentiating yourself from other BroadSoft providers so you don't become too vanilla. For the guys who aren't in that space it's probably a bit easier to do that. It's a good product, in fact it's a great product, and like anything it will rise to the top if it's a good. Whether it's a good thing if Cisco bought it… only time will tell. Nobody really knows what is going to happen. I think Cisco will definitely take advantage of the fact they have bought it and start to optimise handsets and things like that to start pushing their hardware but I can't see any of that happening in the next twelve to eighteen months."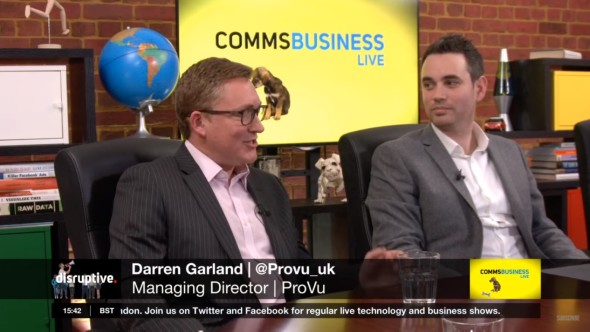 DD: How are partners dealing with Digital Transformation?
Will Morey, Director of Pragma Distribution
"I think partners are having to go through digital transformation within their own business, whilst at the same time trying to make sense of it as a proposition into their end users because they are seen as trusted advisors.
We are talking to a lot of our partners in the business about this fundamental change in the sales process and marketing approach. It's been completely thrown on its head now, the way in which you find a prospect, engage a prospect and then take them through the sales process has changed. I think a prospect has pretty much made their mind up about what they are going to purchase before they are even thinking about engaging anyone. The amount of content available online through whitepapers and webinars etc. means they are only bringing in sales people at the end just to get pricing. I think this is something we have to help resellers respond to and understand by focusing on vertical markets and the solutions approach. We also help them with with content so they can influence effectively accross tools like LinkedIn and with social selling. I think distributors can really play a role in helping resellers with this."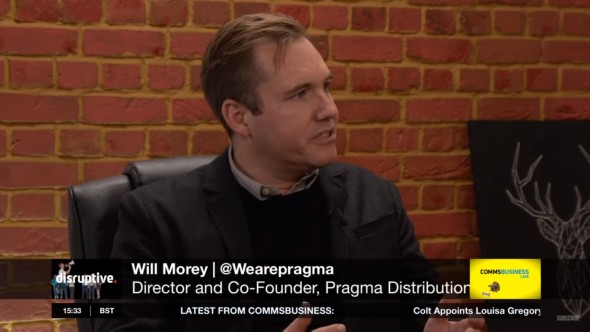 Alison Heath, Business Development Manager – Cisco Collaboration, WestconComstor
"At Channel Live I formed a good relationship with Marston Telecom which is a completely different type of business. They have emerged from a pub and hospitality business to being an IT provider in that space. They are talking about the digitisation of a pub from the minute you walk in to how you get on the wifi to how you are served to how you pay your bill. I think there will be more partners that are solution led in that way coming into the market. I also think that could marginalise those that aren't. "
Season 2 Ep.3 – Channel Collaboration
David Dungay (DD): Is collaboration an easy sell?
Jeff May, Regional Sales Director, Konftel
"It should be an easy sell for partners because every organisation does it and we all need to be doing it better and smarter. I think it is not necessarily easy because there are so many choices and a lot of jargon. It's a great opportunity for our Channel because the end customers need help, support, and they need these solutions. It's a case of education and making sure partners know what all the different options are. Different organisations have many different requirements and it's not just a one size fits all, there will be a lot of variations just within one organisation. The Channel needs to understand who they are talking to and what the requirements are."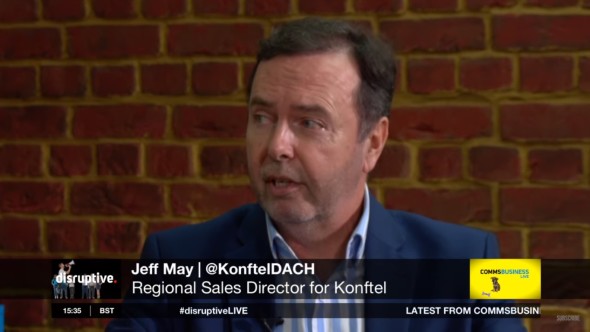 DD: Big consumer brands like Facebook are coming into the business collaboration space, is this a threat?
Charles Aylwin, Director of Channel & Public Sector, 8x8
"I think a lot of people would say Facebook is a consumer brand and if you go into an enterprise and say 'I suggest you use Facebook as your collaboration tool you are going to get laughed at. You don't want to be complacent but I think that is the situation now and it's up to us as an industry to steal a march on all those guys with all the business edge we have got. I think if we are complacent then we could find ourselves in a different place but I certainly think that will be the reaction you get at the moment."
Stream Info
Next: 8th January
Where: http://commsbusiness.co.uk/comms-business-
live-streams/
Tweet questions to #CBLive17