Sof Socratous, vice president of sales for northern Europe at Poly, highlights how channel companies can help their contact centre customers make a concerted effort to prioritise employee needs and wellbeing.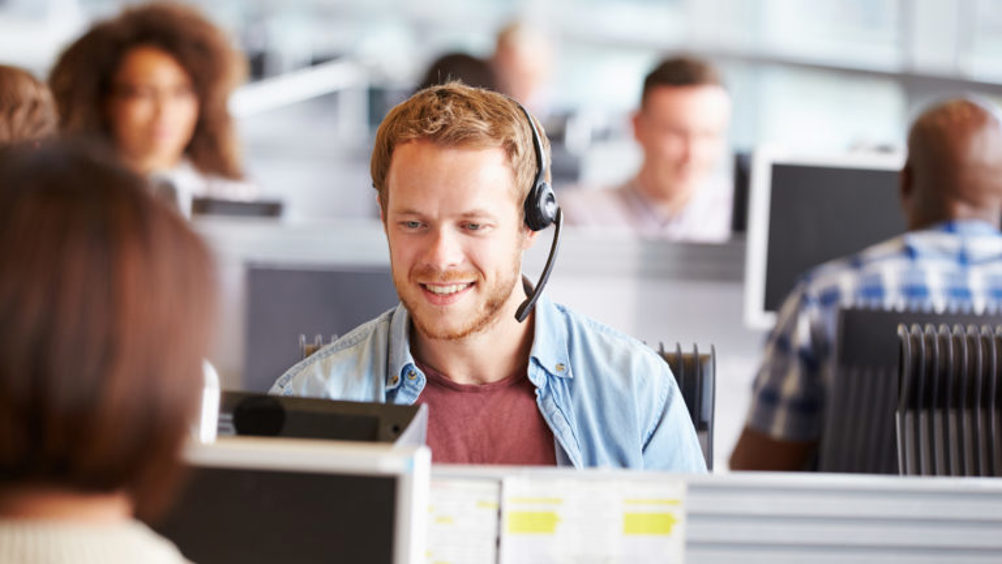 As  the company's voice, the contact centre offers the key for keeping a customer base satisfied. By being the first point of call, the contact centre is critical for creating dialogue and delivering exceptional customer experience.
At the heart of the centre is the call agent, who helps provide optimal experiences for customers quickly and comfortably.
Yet, the importance of contact centre agents in providing customer experience is often underestimated by managers. It's time to make this the era of the employee.
Let's get flexible
Over the last few years, many employees have experienced new levels of autonomy in their roles. On the one hand, the unplanned yet necessary switch to remote working created enormous challenges for businesses.
However, it opened new ways of working for employees, which allowed them to schedule home life around their work schedule.
But now, as industries cautiously return back to 'normal' with the adoption of hybrid working models, employees question whether they will retain the same flexibility they had during the pandemic.
Now, contact centres need to lend an ear to their workforce to listen to what staff are saying, hear their concerns and aspirations, and adjust working setups accordingly.
Contact centres must provide the flexibility of location to unlock the best from their staff. Sure, the office can still be the HQ for team meetings, creative brainstorms, and social gatherings, but employers should enable employees who do their best work at home to do so.
And contact centres also need to provide flexibility in other areas. For example, by allowing staff to tailor their workday around their home lives.
Allowing flexibility enables employees to do school pickups, yoga classes or even just for night-birds to use their evenings to work productively. Through empowering staff to plan their work schedule, businesses will see a collective morale boost, improving employee retention and unlocking the best from their workforce.
Stop burnout 
Perhaps one of the biggest concerns we've seen in the new shift to home working is the rise in employee burnout. While remote work offers huge advantages, it can be potentially damaging to employees if not implemented correctly.
Research from the European Union on working patterns, found that being available out of hours has associations with stress, burnout, and even higher incidents of physical ailments such as headaches and eye strain.
At the same time, our own research found 49 per cent of decision makers say that there is an unhealthy culture of overworking in their organisation that they must put a stop to. In addition, two in three agree they have a moral duty to stop people from working excessive hours and risking burn out.
Offering flexibility in working patterns is a needed first step in unlocking productivity in the workforce and preventing employees from burning out. Centres must also foster an inclusive and connected workplace for remote staff.
Part of this means providing consistent and frequent communication to prevent agent isolation. Providing total meeting equality and work equity for staff in and out of the office is vital and can be achieved through daily team check-ins, encouraging interaction, and offering greater agent engagement.
This will help ensure all employees still feel part of the team, whether they're working from Deptford or Dundee.
It's integral to any contact centre's hybrid working strategy that they ensure equal opportunities for meaningful connection for all staff.
Tools for success 
Staff must be provided with the correct solutions to support the seamless transition to new ways of working. For example, enterprise-grade wireless headset solutions which work across multiple devices can help ensure employees can hear, and be heard, whether they're working from a noisy office, bedroom, or even a café.
As the voice of the company, contact centres can't ignore the importance of crystal-clear audio for delivering unparalleled customer service experience. After all, poor technology can badly impact customer experience, so agents want to be equipped with the best gear to prevent this from happening.
Video solutions are another vital tool for optimising workflows in hybrid work models. High-quality webcams equipped with high resolution and directional microphones can ensure staff look and sound their best during team meetings. This is essential for boosting employee confidence, morale, and engagement.
To lay the foundation for ongoing success, organisations must now invest in the right tools to support staff and maximise their productivity, no matter where they're working.
It's time to provide agents with reliable, comfortable equipment and watch as they flourish alongside new technology.
A new era
The voice of contact centre agents can no longer be ignored. By prioritising employee experience, businesses will see considerable benefits to output, alongside watching employees thrive in both their professional and home lives.
Now is the time to listen, communicate with employees and provide them with the flexibility and tools they need to deliver the highest level of customer service.
This feature appeared in our June 2022 print issue. You can read the magazine in full here.