Channel partners can thrive with the right learning and development opportunities. Comms Business explores what these are, and why effective training can be game-changing.

For channel partners to fulfil their role of providing guidance and becoming a trusted advisor to customers, the right training is crucial. A strong knowledge of the market and the necessary skills to serve it will be the backbone of a successful channel business, but against the backdrop of a persisting skills gap and economic uncertainty this becomes a challenge for many.
Jamie Hughes, sales director at Evolve IP UK said that the learning and development needs of the Channel are constantly changing in line with its evolution and the technology that channel businesses sell.
"For us, channel teams have to be trusted advisors based on credibility," Hughes said. "We host monthly 'lunch and learn' sessions where everyone makes a presentation using some of the tools we sell. We all have our own individual ways and methods of presenting and can share ideas and learn from each other.
"This then filters down to the Channel. If our teams are better equipped in terms of knowledge and expertise, this then creates a better experience for our customers. It starts from the top and cascades down."
For some in the Channel, Hughes believes there is a knowledge gap where people end up in a cycle, doing the "same thing day in and day out".
"Younger members of teams can have a big role to play, driving change through modern ways of thinking," he commented, adding that people also want the option for learning and development in their own time – flexibility and remote opportunities for learning are now more important than ever.
Channel companies will do well to consider this when delivering learning and development opportunities – thinking outside the box and encouraging learning in innovative ways adaptable to the way partners are keen to learn could make all the difference in the overall success of a programme.
Drivers for change
Steve Nurton, head of channel, UK and Ireland at WithSecure said that a key trend driving learning and development across the Channel comes back to the cybersecurity skills shortage.
Indeed, ESG's 2021 Life of Cybersecurity Professionals report revealed that 57 per cent of the surveyed businesses were experiencing a cybersecurity skills shortage. 44 per cent of those surveyed also said the skills shortage had worsened over time.
With attacks increasing in both frequency and sophistication as technologies advance and new opportunities are introduced to cyber criminals, training in this area could be one of the most important considerations for many.
"We need to plug that gap to keep end users safe," Nurton told Comms Business. "So we're looking at L&D with our partners from the perspective of understanding business needs and co-securing their customers together.
"Cyber vendors are now being seen as an extension of the VAR, helping them develop as MSPs rather than traditional product or solution selling, thereby making them more valuable to their end users."
Another key driver of change is the cloud. Ali Hastings, senior channel director, UK and Ireland at Avaya said that where organisations are adopting more cloud-based applications, this is driving a change in the type of solutions they are buying from technology partners.
"This in turn means that technology solutions providers must change the way they train their channel partners because SaaS has a different revenue model, a different upgrade process and a different path to growing monthly commission rates."
With research from BetterCloud showing companies estimate that 70 per cent of apps they use are now SaaS-based, this becomes a vital consideration. Particularly when we keep in mind that the same report (State of SaaSOps 2023) estimates that this figure will only keep increasing, projected to hit 85 per cent by 2025.
"When it comes to training, there is a shift towards micro-learning comprising content that is short, and quick to complete. It must be scalable and easily updated because, with SaaS, new updates drop automatically as often as every two weeks," Hastings said.
She added that the hardest part of a sale is earning the customer's trust – if a customer is on board with the benefits of an open cloud platform model, partners don't have to start the process over every time they want to introduce a relevant new service to their customer, she said.
"But not all customers are ready to move one hundred per cent to the cloud and so partners need to learn how they can grow their business by offering solutions that complement, not compete with, the existing solutions that their customers may have in place."
Where enterprise customers have huge investments in their on-premises communications solutions, Hastings explained that channel partners need to maintain this knowledge – but customers that want the benefits of cloud also need to be guided "down a path toward innovation that doesn't disrupt what they already have", she said.
"Vendors of hybrid-cloud solutions must train their channel partners on how to help their customers innovate by layering cloud services on top of their current foundations at a pace and path that fits each customer's business needs and strategy."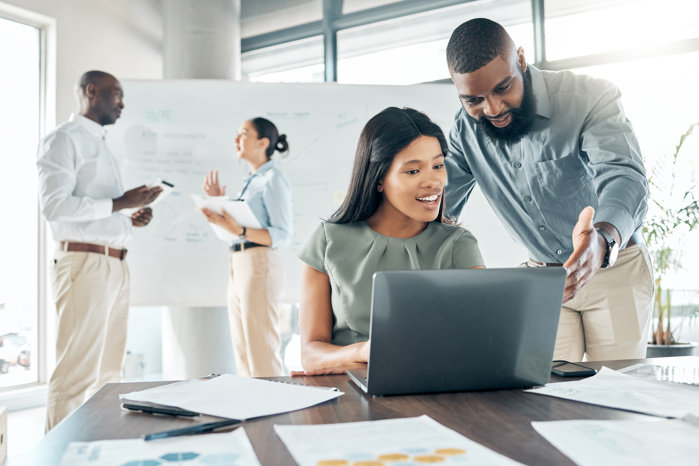 Complex needs
Thea Tanner, commercial and propositions director at BT Wholesale pointed out that the Channel is battling "monumental changes" such as the PSTN switch-off alongside the advent of advancing technology and the skills gap. It's therefore crucial, she added, that learning and development is made a priority.
"Channel leaders that do not focus time and resources on training programmes which further the learning and development of employees risk a brain drain of talent from their company as well as the potential loss of customers," Tanner said.
"The move away from legacy networks towards newer technologies such as IP and 5G means channel companies are now offering more products and solutions than ever before, and they are more complex.
"It's crucial, therefore, that players within the channel keep up to date with new offerings and changes so that they can communicate clearly with others in the industry or even with the end-user. Leaders in the channel must lead the charge towards better learning and development initiatives, alongside reaching out to talent leaving education to attract them into the channel."
Amidst the skills gap, learning and development programmes can also act as a retention tool, she pointed out.
"With a greater number of skilled jobs available in the channel and technology industries but fewer qualified people, upskilling existing talent and training new employees is critical to an organisation's growth and building loyalty.
"Without developing and nurturing employees' skills, channel companies are at risk of siloing knowledge and leaving colleagues and customers in the dark. By investing in their people through training, companies are more likely to retain the best talent and therefore see a greater return on investment through business growth."
Building a strong programme
For Evolve IP UK's Jamie Hughes, a good platform should be based on a strong culture – everyone is a little bit different, and so being agile is important, he emphasised.
"With larger businesses that's not always possible to the same degree as smaller organisations that can be more individual and bespoke. If everyone goes through the same academy process it can become robotic but individual personality needs to come across and shine."
Hughes added that Evolve IP is conducting more training sessions with partners from face-to-face workshops to monthly webinars, aiming to adapt to their needs and the wider market.
"Working in a consultative manner is how we develop relationships with our partners and allow them to grow their business and become self-sufficient."
The biggest factor, he believes, is understanding what a partner wants to get out of a training programme.
"We talk about training but is that product training, sales training or a general market update? Talk to partners to understand what they are trying to achieve. Tailor your approach as some might be technically minded, others sales minded or a mix of both. Adjust to their needs."
Cherie Howlett, CMO at Jola said that channel suppliers need to do so much more than train their partners on products and portals, especially with newer technologies such as M2M and IoT."Traini
ng webinars are expected but successful vendors go much further than this, taking partners through slick onboarding processes and programmes which generate new recurring revenue streams," Howlett said.
"Companies that can demonstrate success not just through case studies and testimonials but through a structured programme are most in demand. Resellers need help to productise solutions, find prospects and close deals. So much time and resource is wasted on chasing deals that can't be won."
Howlett added that vendors with proven programmes that start with buy-in from senior management, engagement with sales and marketing teams and training of provisioning, support and billing teams are the most successful.
John Street, operations director at Agilitas IT Solutions Limited, said that training programmes must support rapid technological change – and additionally, businesses must foster a learning culture, embedding training and development into everything the organisation does.
"By ingraining learning into a Channel company's culture, it is more likely to be embraced by employees across all levels. Creating a strong training programme involves crowdsourcing training requests directly from the team members," Street said.
"This will help HR leaders to identify skills that employees feel are important in their role and it gives the team the opportunity to share regular feedback as well. By taking this feedback on board, learning and development can be improved on a continuous basis.
"For Channel businesses looking to differentiate themselves, it's vital that their learning and development programmes are supported by their executives, through to middle management. As a result, leaders will be held accountable for their teams and the organisation's learning performance in the longer term."
Diversity matters
For Jon Selway, VP channel sales EMEA at Aryaka, development isn't just about technical or sales training. "Cultural and social background differences all contribute to the melting pot that is the modern workplace, and more often than not, colleagues do not fully understand sensitivities that may exist or may not recognise their own micro-aggressive behaviour," Selway said.
"It's important to create an environment that encourages staff to want to learn more and become more engrained in the business so they can advance their personal and professional development, with support at every step.
"Microaggression training is something Channel businesses should consider to help to instill the right values and behaviours from the top down, so all channel bosses are leading by example."
Selway added that with statistics showing women represent less than 20 per cent of those working in telecom roles involving technical expertise, channel leaders have the opportunity to advance initiatives to help progress the cause of women and girls in the industry.
"Women looking to enter a field of work need to see that their challenges are not only observed but mitigated by employers," he commented. "Channel businesses must ensure they can provide a working environment that helps, rather than hinders, ambition and creates a space that allows those new to the industry – especially women and gender-neutral people – to lift themselves and their peers into roles of increasing responsibility."
Enhancing experiences
Avaya's Ali Hastings said that relevant content and simplicity are key to a good training programme, and that gamification and rewards help.
"Training is about extending what partners already have and helping them to increase their capability and revenue-generating opportunities. The more training they rack-up, the higher up the scale they go, so it's important that partners are as happy with the training as much as they are happy with the whole partner programme," she said.
"A good learning experience should not feel like traditional education, but learning should still happen. This means it should be digestible - bitesize – and delivered across all channels that the recipient might want to use.
"It's vital to get a balance between how long a training session takes and keeping it the right size for micro-learning as then it's easy to see a volume increase in completed sessions, which helps motivation. Avaya has also tried to add some fun – last year's technical bootcamps took place at a theme park."
Hands-on practical experience will be involved in the most valuable training programmes, said BT Wholesale's Thea Tanner, alongside theoretical knowledge to equip employees with a well-rounded understanding of the industry. This is in addition to 'softer' skills like influencing and the ability to engage in business conversations, she added.
"Apprenticeships are a great example of learning and development initiatives which provide both these types of experience and enable businesses to fast-track new talent into essential roles. Ultimately, when constructing a training course, channel companies must consider how it can provide value to both an employee's career and to the company."