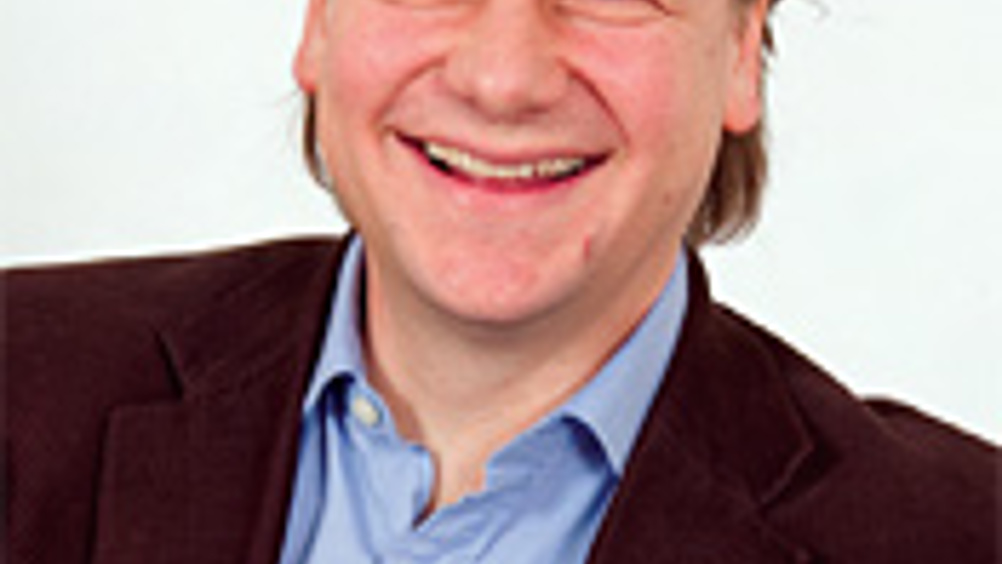 Location, location, location...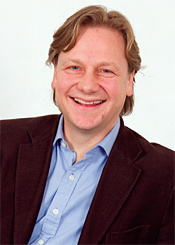 Peter Gandy, vice president of digital services at io global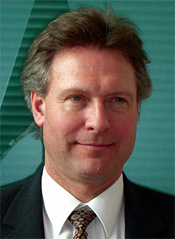 Neil Bonner, programme manager for service providers at Motorola's enterprise mobility business EMEA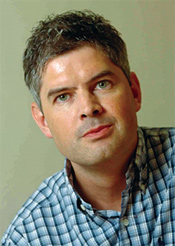 David Quin, marketing director for CoPilot Live sat nav at ALK Technologies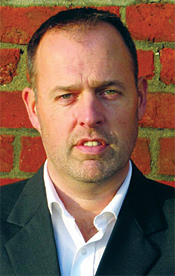 Chris Everitt, managing director at TMAC Wireless and developer of Panaramix
Our location is the first question asked on the majority of mobile phone calls, and is now one of the hottest focuses for handset applications in 2009. With location-oriented businesses like Garmin moving into the mobile arena, there is no better time to look at how to sell in this area. Heather McLean gets out her compass and inner Sherpa and sets off to explore the potential of location based services…
On the arrival of LBS on the mobile, David Quin, marketing director for CoPilot Live sat nav at ALK Technologies, comments: "It's particularly exciting for the mobile channel, as it introduces additional and useful functionality which can become part of people's everyday lives, which in turn will help drive demand for location-aware smartphones. It's important because increasingly, LBS will be an expected and important part of a handset purchasing decision."
Yet Quin adds: "Much was made of the announcement of 'sat nav-centric' phones earlier this year at Mobile World Congress, but the truth is that highly capable sat nav phones such as O2's Xda Orbit range, have been available for a number of years. GPS-ready phones like HTC's Touch HD and Samsung's Omnia offer large hi-res touch screens capable of delivering the same sat nav experience as a TomTom or Garmin device."
Gartner is predicting that the LBS market will be worth $8 billion by 2011. The GPS smartphone market is set to grow 8.9% in 2009 alone according to IMS Research, a projection supported by ABI Research which forecasts a 6.4% rise on 2008 for GPS-enabled phones this year.
However, Peter Gandy, vice president of digital services at io global, warns that LBS, which uses details of a person's location, gained via GPS built into the handset, cellular triangulation, WiFi AP's or self locate, is limited today by the lack of suitable content. "The most common uses are places to go, things to see and how to get there. The options are limitless but are currently limited by availability of 'geocoded content', which means it is pointless knowing exactly where someone is if you can't match that information with local content such as information on a nearby restaurant," states Gandy.
What next?
Yet the ability to easily find what you want local to where you are means LBS is driving the use of mobile internet, Gandy comments: "This in turn drives dealer revenues via 3G or WiFi tariffs. In addition, increasing use of mobile internet requires a higher spec of handset to get the benefits in terms of usability, and therefore dealers will benefit from people trading up to more expensive handsets such as the iPhone, which is driving most of the increase in mobile internet traffic. Only 3% of users have an iPhone and yet 25% of mobile internet traffic is generated via iPhones."
The majority of LBS apps are handset specific, explains Gandy. For example, the iPhone provides LBS that can be downloaded via the App Store either for free or for a fee using iTunes; the G1 does similar and Nokia has recently announced its own app store for its Ovi platform. Therefore the way dealers can make money from these is through the up sell of handsets, rather than through direct revenue from LBS, he claims.
"However, at io global we believe dealers can create their own LBS as a value add service to customers," continues Gandy. "This could be provided via its own services portal or 'app store', and could generate an incremental source of revenue."
Chris Everitt, managing director at TMAC Wireless and developer of Panaramix, states: "With the advent of the many app stores unveiled this year and the inclusion of GPS and A-GPS on devices, the volume and diversity of LBS opportunities can only grow; choosing those apps and services that the independent dealer can add value to is the tough bit. Mobile apps and services are gaining momentum at a staggering pace within the consumer space; every business owner is also a consumer, and that general consumer acceptance of LBS and location awareness is spilling over into businesses.
Thin end of the wedge
"You only need to look at the shift in ownership of the two major digital mapping providers, Navteq and TeleAtlas, and it becomes obvious that there are still some major business orientated LBS opportunities to come within the mobile space," comments Everitt. "We are only really seeing the thin end of the wedge currently. I believe that the next two years is going to see an explosion of LBS services both embedded within devices, and third parties tapping into evolving hardware capabilities."
For dealers, sat nav can be profitable as a value-add accessory, or used as an incentive to purchase a high end phone. In either case, says Quin, it is a way of differentiating phones and a call plan from the competitors. "Mobile operators across Europe are already offering sat nav for a pay monthly fee within their service portfolios. Some, such as Telefonica in Spain, are using sat nav as an incentive to encourage customers to take out a data contract," he comments.
There are a number of LBS products available that can provide good margins
for dealers, particularly when sold as part of a full solution to the customer, notes Neil Bonner, programme manager for service providers at Motorola's enterprise mobility business EMEA. "Following the introduction of the Corporate Manslaughter Act, companies have a duty and a responsibility to be aware of their workers' locations and destinations, and LBS allows companies to know exactly where their employees are at any time, helping to keep lone workers safe and speeding up the dispatch of emergency services should the lone worker hit the panic button," explains Bonner.
How to sell
Dealers need to ensure that their sales teams are knowledgeable about the location capabilities of handsets as much as features like camera or web access, warns Quin. "It's a good investment as LBS will become an increasingly important part of everyday life and will be ubiquitous in handsets in the future," he explains. "It's also important to provide clear information about the features and benefits of the available services to the consumer. All too often, the location capabilities of a phone are explained with little more than a passing reference to 'built-in GPS', which does not cast much light on what is actually on offer."
Quin continues that making customers aware of costs is important in increasing uptake: "Many LBS applications are as reliant on a mobile internet connection as the phone's ability to pinpoint the location. Dealers need to reassure consumers who may be concerned about data usage costs associated with data downloads and always-on connections."
As people realise via their mobile phones they can access applications telling them the nearest place to get a cab or find a Chinese restaurant, they are going to expect the same technologies to be available in their work place, states Bonner. "For the channel, ensuring that a customer is targeted properly and then provided with the maximum amount of information alongside the product being sold for the job, home or social life, whatever it's being used for, will mean maximum margins and customer satisfaction." He adds: "The better catered for a customer is, the more likely they then are to return for more."
The channel needs to provide products and services which will really make a difference to their customers. LBS can offer many benefits to businesses in terms of productivity and efficiency. Bonner states that one Motorola customers is predicting that by doing real time scheduling, it will save £250,000 a year on paper and administration costs alone.
Back for more
He adds: "A happy customer tends to become a loyal customer, and if the channel targets people with messages like this and services that back them up, they are going to end up with recurring revenues. One of the most important things we've heard back from our channel partners is that the most powerful sales tool driving LBS is to positively empower the end customer; it's absolutely key." If there is a customer appetite for apps and services then dealers should gear up to fulfil it, comments Everitt. He adds: "The independent dealer has a clear advantage over networks in being able to untangle the knot of tariffs, platforms, devices, bundles and promotions that exist across all networks and service providers. Applications and services are just adding more strands to the knot and therefore adding to the value and credibility of the dealer."