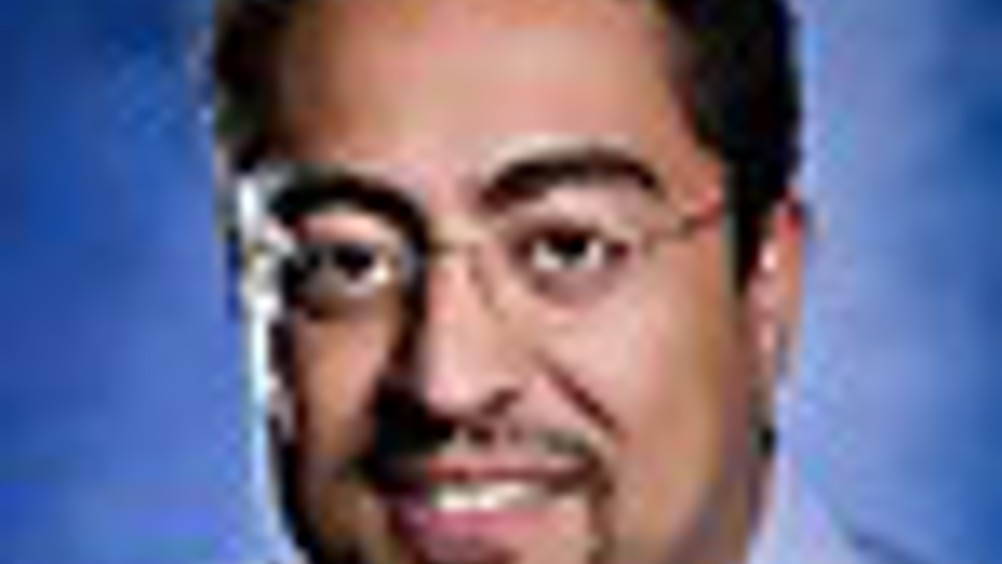 MAKE WIRELESS SIMPLE, SECURE AND SCALABLE
Koroush Saraf, senior director of product management, Fortinet
Leonardo DaVinci once pronounced that "simplicity is the ultimate sophistication". Clearly, if we apply his precept to IT, one should consider that there is only one enterprise network; it's just that parts of it are on-premise network and other parts are off-premise network. So, why – when managing networks – is there always the additional painstaking distinction between wired and wireless LANs? Isn't this a somewhat old-fashioned notion in modern IT strategy?
Networks need to get better at simplicity, because it's the only way of delivering better performance, safer traffic, more secure data and more efficient management, at lower cost.
Just looking back into the last 10 years or so, one may remember the storm that was created when WLANs were first thrust upon the technology strategy agenda of IT departments. Often, the impetus came from users taking matters into their own hands and installing their own rogue APs, thus bypassing IT in charge of network management. That explains why, historically, WLANs have been treated as an extension of corporate networks and not as an integral part of them. That in turn has led to the management of these extended networks creating a separate layer of complexity for the IT department. Silly really… it's all IP, it's all the same users – isn't it time the network grew up?
Window on the World
Enterprises should relieve their management headaches by instituting a 'single pane of glass' view. This is really a term that applies to providing a universal console where all wired and wireless resources may be viewed and managed as one collective entity from one integrated interface - and not from disparate systems. This is not merely jargon; unified management requires that all policies as well as management change be reflected across the enterprise in near real-time. You may be dealing with a distributed enterprise, as is the case in many vertical markets, and such sites must be managed collectively if the policy requires it.
The big issue around WLANs is that despite the ratification of a myriad of standards under the banner of 802.11, implementing a simple, secure and scalable wireless LAN remains unfulfilled or very daunting to enterprises. Short of Wi-Fi prohibition, rescue comes in the form of business-grade wireless LAN or Wi-Fi, which can be defined in the following ways:
First: it recognises business applications and assigns them the right priority
For the most part, enterprises do not forbid users from launching ad-hoc applications. Since wireless bandwidth is shared, personal Wi-Fi devices and non essential traffic can cause business applications like remote virtual desktop to freeze. What business-grade wireless does is to adopt and enforce other criteria through which business applications are positively identified by name (e.g., WebEx) and given the right priority handling. It can do that because its engine uses tools like Deep Packet Inspection (DPI) to get around application anonymity.
Second: it brings maximum productivity with fair use enforcement
How would you actually prevent a business application from competing at the same level as non-essential ones like games? The business-grade wireless solution addresses this need by applying various methods such as traffic shaping to enforce a fair use policy. For example, you may decide that only 99% of the Wi-Fi bandwidth should be allocated to business-critical applications, leaving only 1% for others to fight for. In other words, the right solution prioritises business applications at the expense of others.
Third: it offers the same level of in-depth protection as the most secure wired networks
Wireless LANs, due to their shared medium, have been the target of many attacks. Wireless security standards have evolved, and sophisticated encryption, authentication methods and prioritisation are now readily available. However, in the age of unified communications and cloud-based applications, these standards are not fully adequate; what is imperative is the holistic security treatment of all traffic, which implies in-depth security policy monitoring and enforcement. In essence, for wireless traffic to be fully trusted it must go through vigorous UTM-like treatment.
Fourth: it empowers identity-driven policies without management complexity
SSIDs form the cornerstone of wireless identities. New wireless chipsets allow the formation of many SSIDs per radio, which enables group policy settings. In the age of identity LAN management, having the flexibility to granularly define the usage-based policies is a necessity, not a luxury. Furthermore, these policies must be universally recognised and enforced, which brings us to the next topic.
Applying the DaVinci Precept
Here's something that could come from the "DaVinci Dummies' Guide to Managing the Network": There is one policy for how data should be treated in your organisation, and that policy rules certain parameters according to who the user is and what applications they are using. This requires instituting the 'single pane of glass' management view across wired and wireless resources, as mentioned earlier.
The opportunity here is for greater consolidation of networking elements, providing simplicity and scalability through deployment flexibility with low cost of ownership.
Sometimes piecemeal solutions work when money is no object. In reality, budgets are limited, resources are scarce and networks evolve over-time. It is typically unavoidable that WLAN is an overlay solution, in the sense that it is added to the rest of the network, though this doesn't prevent it being able to behave as though it were a designed piece from inception. Given the limitation of power budget and rack space in corporate networks, wireless solutions must avoid adding a large burden and instead should conserve energy and space. For example, in a truly business-grade WLAN, the controller may be the existing firewall or UTM device already installed in the network. These devices are designed to handle large amounts of information and therefore there is reserve processing and storage capacity that may be utilised by the business-grade WLAN. Utilising an existing installed base of network devices inadvertently reduces cost and complexity and lends itself to a more scalable architecture.
Keep it simple; it's what any genius would do.