The mobility trend is undeniably reshaping business as we know it which is in turn sparking demand for mobile call recording. At first the market was mostly confined to the Financial Services sector after the Dodd-Frank Act passed in 2011 but the accelerated BYOD trend has changed the playing field. Businesses are starting to realise that many calls are slipping through the net as workers turn to their mobiles as their communications tool of choice. David Dungay went into the Channel to assess the landscape.
Market Demand
So when and why has mobile call recording really kick off? Robert Powell, Global Head of Compliance and Product Management, Etrali Trading Solutions said "With mobile and electronic communication fast exceeding the fixed line phone, the way we connect with each other is changing. Regulators have recognised this in financial markets as well as everyday life. We've had mobile recording regulations in the UK since 2011 and in the US the CFTC has responded by updating rules requiring regulated firms to record communications relating to swaps and futures trading activity."
The mobile is becoming the tool of choice for your average worker today, thus opening the door for deploying mobile call recording solutions. Gavin Sweet, Skyrack Telecom commented "Most users now work remotely or by mobile in some way, and Gartner are predicting that soon up to 90% of employees will be using their own devices for work purposes. With so many different devices in play (Android, IOS, Windows, RIM), the most reliable and effective way to support common telecoms services and policies is to control these from the network rather than tying to lock down the device – so Skyrack recommend controlling the SIM; the local software environment is simply too unpredictable and subject to change by the end user."
Comment from Lee Jones, CEO at Red Box Recorders, "Red Box are seeing an increased demand for solutions suitable for BYOD and we believe that this trend will continue, even in highly regulated areas such as the financial markets. As such, it is important that companies consider compliance requirements to ensure that they remain compliant with all recording regulations. Employees should also be made aware of any potential restrictions."
Diverse Business
Traditionally associated with the financial market mobile call recording is now starting to creep into other industries. Through trends such as BYOD and workers generally becoming more mobile, demand for mobile call recording is on the up.
Sweet says, "Most of the organisations that ourselves and our resellers speak to about a combination of mobile and call recording are looking for all the normal features of a flexible telecoms solution combined with a strong need to meet a set of general business compliances. These include training, security, process audit and control, safety management etc. As a result we find that we are seeing customers with very diverse businesses, including legal and professional services, sales and service call centres, security and maintenance, and retail commerce operations.
All these organisations are looking first and foremost for something reliable and simple, because while they must have the call recording, most of them don't want to think about it, they want it to just work. Hosted or network-based solutions are generally worry-free, as they are fast to deploy, easy to use and require little management, compared to on-site solutions which require resource and expertise to keep them constantly maintained and administered.
Sweet continued, "So the combination of a convergent voice service, that fulfils all their fixed and mobile needs, and transparently blends in call recording, is a great fit."
Phil Reynolds, MD of Oak finds mobile call recording is still confined to the financial industry, he comented, "It still seems isolated to traders governed by the FCA regulations. Enquiries outside of this area are less prevalent and many of these can be serviced by having an on premise recorder recording the customer's phone system like Oak's RecordX solution. This can capture mobile calls if the customer utilises a mobile twinning application available from their PBX vendor such as the Avaya One-X. FCA regulations stipulate that the user can't disable the mobile recording therefore mobile twinning applications aren't suitable for FCA regulated requirements. As major carriers still don't offer mobile call recording customers are left with a number of ways they can implement it, all with varying costs as well as pros and cons."
Market Challenges - BYOD
Creating a solution for a workforce that all have different preferences for their mobile devices can throw up some interesting challenges for providers.
Lauri Lakio, Managing Director of CUBIX commented "While there has been noteworthy progress on call recording solutions for fixed lines (using additional hardware) by the Channel in the last few years, companies concerned still face a major hurdle in addressing non – office based situations involving mobile phone activity.
Most solutions available in the market today require that mobile calls are routed via a central server. This pushes up call, infrastructural & setting up costs, adding call delays and making the solutions only viable for corporations with larger budgets.
The swing towards BOYD culture has created both technical and operational complexities. All devices do not have the same functionality and contentious issues arise while differentiating private and business use.
Voice Explorer is a technically advanced and a truly unified solution from CUBIX. It has a single web - based dashboard with clear indices of call information displaying both fixed line and mobile activity. Available at a fraction of the cost of existing solutions, it sits as a tiny application on the handset itself. Its functionality eliminates the use of additional hardware and bypasses the routing method by sending the recordings in encrypted form directly from the mobile device onto the cloud or client server as requested.
So, whether companies use voice recording for transactional verifications, dispute resolutions, regulatory compliance, fraud prevention, employee accountability (to name a few), Company Directors can now 'play back' the recordings with a simple click of a button through a versatile but simple – to - use Web interface."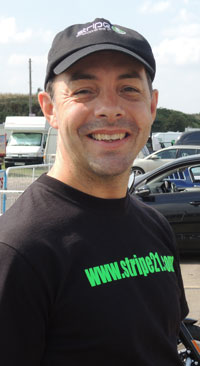 Steve North, Managing Director- Stripe 21, added "This is a new challenge which did not exist three years ago, before the iPhone, iPad and android smart phones and tablets were developed and launched globally. Solutions have yet to evolve and catch up sufficiently in data-centric applications, with automated and fully FSA compliant call recording potentially ahead of the data curve. "
Lee Jones, CEO at Red Box Recorders thinks the biggest challenge is managing employee expectations. He commented "In the world of finance, companies are required to record all business communications on mobile devices in order to remain compliant. This is where potential problems begin. Smartphones can communicate in many more ways that traditional voice, SMS and email, as additional applications such as Whatsapp or Skype can be downloaded, offering other, non-compliant communication routes. These apps each need individual recording solutions to be designed, an impossible task with the volume available in the market today. IT and compliance departments deal with this by disabling downloading of applications and blocking inbuilt ones on the phone, restricting them to basic functionality only. Unfortunately the expectation of the employee is that they bought their new, top of the range smartphone for exactly the functionality that will have to be disabled, which could lead to disappointment and disillusionment with BYOD. "
Compliance Issues
Everyone ought to be aware of the FSA rules that came into force in November 2011 (FSA Policy Statement 10/17, "Taping of Mobile Phones"). As a result, firms operating in the capital markets—investment firms including banks, stockbrokers, investment managers, and financial and commodity derivatives firms — must record all transaction-related communications that take place on business-issued mobile phones, and store this information for a minimum of six months.
Powell commented "Firms are responsible for knowing all communication methods across transactions and retrieving them in a way that allows the 'reconstruction' of trades, through the pre-and post-trade communications. As well as the required recording solutions, banks are now starting to deploy systems to allow them to meet the challenges of increased retention and retrieval, including analytics capabilities that bring productivity benefits.
BYOD is an area of interest with investment banks but it is tempered with the need for them to remain compliant and record calls. To this end we are not seeing the traders and sales people being included in BYOD planning as it causes too many compliance challenges.
Instead in financial services the focus remains on ensuring mobile communications are recorded but these would be devices issued by the company rather than traders bringing their own."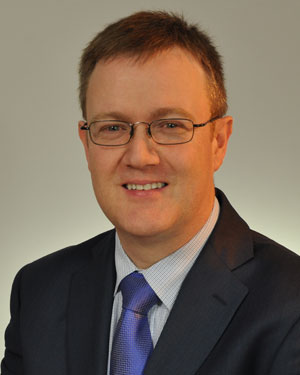 Powell continued "Etrali Trading Solutions has been providing mobile recording solutions in the UK since before the FCA regulations mandated this for financial services organisations. The solution is embedded within the EE network and automatically records all calls without the user having to do anything. Alongside its mobile technology partner, Natterbox, Etrali also provides a mobile call recording solution for the US on the AT&T and T-Mobile networks. This secure, complete unified communications solution for the trading floor, covers voice, data and mobile communications with zero latency. Network-based, it means users can keep the same mobile device their company issued them, without having to install software or reconfigure it. Etrali has recently expanded its recording services to cover Japan."
David Ford, Managing Director at Magnetic North, added "The FCA regulations also state the call should be recorded in its entirety. This poses a problem for any solutions that are using 'stop/start' recording (for example, companies that legally need to record the calls but are also trying to adhere to PCI legislation that necessitates that credit card details themselves are not recorded)."
Cloud call recording platforms can be implemented very quickly, typically within seven days because they are already built. Gone are the days of lengthy on-premise, painful installations and teething problems. Businesses can get up and running on advanced, compliant systems for mobile recording, fast."
Lee Jones says "It's still not straightforward though and there are still several points of concern specific to mobile. Previously focus has been on the technical aspect, such as the recording of calls to personal numbers. Technical problems are generally surmountable however, for example compliance officers can agree to blacklist numbers agreed as personal so that these will not be recorded."
"If organisations and employees decide that they are going down the BYOD route, we believe it is vital to make sure that the restrictions are well communicated before the launch of the programme in order to set expectations of what is achievable. This will allow employees to choose a device which works best for them, but still can be compliant with all regulations and for companies to embrace BYOD, even in a highly regulated environment."
Channel Opportunities
So where does the Channel fit in? Sweet says"Channel solutions need to be flexible, not just to fit the customer mobile and FMC requirements, but to work with the Resellers technical environment and commercial arrangements. Fully packaged "out of the box" services are great for VAR's that bring all the services (mobile, fixed, call recording) together in one offering. Mobile-X and Call Recording solutions are designed for the channel and offered on a fully wholesale, white-label basis. The most recent release of Skyrack Call Recording even allows a Reseller to have their own logo and domain for the web-based solution.
For ITSPs though, a modular service that allows ITSPs and service providers to build their own service using their own existing network is more powerful – solutions like Mobile-X Interconnect allow the ITSP to do exactly this and extend their own platforms to deliver mobile recording, rather than have to productise someone else's service. Mobile-X Interconnect is different because it provides simple SIP-based access to the mobile MVNO network needed for an ITSP to bolt-on mobile and mobile call recording.
Mobile call recording on the network using a SIM-based solution simply means using a SIM from an MVNO that can support FMC services, where the calls are routed through yours or your service providers network for call recording and other PBX services, rather than simply an off-the-shelf operator SIM where there is no visibility of the traffic. This means that the mobile calls can be managed through the same call recording solution as fixed voice calls, with all the advantages of common visibility and control.
Sweet continued "Skyrack has been offering the Mobile-X service for several years now, and this is a good example of such a service. The SIM is an all other ways a standard item working in any device – it's simply not branded in any way and is not locked to a contract to an operator, but to the service provider or Reseller."
North added "An integrated cloud-based platform for all company related BYOD activity is the next evolutionary step, encompassing both voice and data services to ensure compliance and security for both employers and employees alike. It represents a huge opportunity for the voice, data and mobile reseller community in the near future."
Ed Says…
The case for mobile call recording is gathering pace but it still comes with its challenges. In highly regulated industries such as the financial markets it's imperative for resellers to get their head around compliance/ functionality issues which can be achieved with the right partnership. The BYOD trend is not slowing down and will inevitably throw up new opportunities in different verticals so it is essential for resellers to be ready for this demand with the right solution.