MOBILE WARS
Olivier Bartholot, vice president of product management at Myriad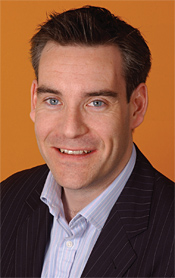 Nathan Vautier, managing director at Sony Ericsson UK and Ireland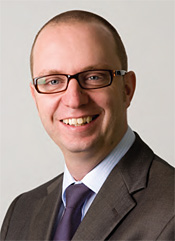 Jon French, executive director for HTC UK and Ireland
Mobile platforms, or operating systems, are becoming ever more topical as the traditional industry focus on hardware shifts to software capability and app stores, on the back of the rise of the smartphone. As a result, battles are raging between old hands such as Symbian and Windows Mobile, and newcomers including the phenomenon that is the iPhone, and Android. Here, Heather McLean takes a look at what is going on in this sector.
To date, much of the attention on mobile platforms has been focused on the smartphone segment. In this market, Symbian clearly leads the way in terms of volume, thanks mainly to the dominance of Nokia globally.
However, there have been a number of changes in this area over recent months, with Symbian splitting from Nokia and creating the Symbian Foundation, Microsoft linking with Nokia, BlackBerry advancing on Apple to save its business base, and Google backing opensource platform, Android, while Palm struggles to keep up.
Fruit shake
Windsor Holden, principle analyst at Juniper Research, states that the mobile platform having the biggest influence in this market is Apple, which has taken much marketshare from those at the top. He explains: "If you look at the extent that Apple has eroded the marketshare of Symbian and BlackBerry, it's significant, particularly for Symbian which is at the top. The iPhone has become the must have smartphone for the 'prosumer', a term made popular by Apple when it took the smartphone from the corporate market and geared it towards the consumer market."
The key to Apple's success is, says Saverio Romeo, industry analyst at Frost & Sullivan, about marketing and brand power. "You think about Apple, you think about an object; the Mac or the iPhone, something desirable, a cool technological object."
However, Romeo adds that Google's Android, although driven by a similar marketing machine, is currently not in the same position. "You think of Google, you think of a search engine. Google is a very intelligent search engine, but it's a brand limitation because you don't associate it with mobile. Google needs to engage with device manufacturers, but the manufacturers it's already working with don't have the brand cool, social factor that Apple already does. It's Ferrari V Audi; both good, but one is better."
Robot wars
Yet Android is coming up through the ranks. Holden comments: "The first reason people were interested in Android was because of Google, and Google tends to back winners. Secondly, it's an open platform. The challenge for Google and Android to get out there on more handsets," Holden adds. "Even in respect to Apple, Android is very low on users and app download levels. Android app downloads are two thirds lower than that of iPhone users, with the former's users downloading 1.2 apps per week."
Despite its slow start, Android will not be disappearing; it is only a matter of time for it to reach critical mass, says Holden. "Android has the potential to be one of the big players. It comes down to marketing. Google has major marketing brains and has identified Android as a vehicle to enlarge its presence. It's about when, not if."
HTC produces handsets for both the Windows Mobile platform, which it has worked with for over 10 years, and more recently the Google Android platform. "Both these platforms offer something different to the user, be it excellent PC integration or the freedom and flexibility of an opensource platform," says Jon French, HTC executive director. HTC has several Android devices on the market, including the Hero and the new Tattoo.
"The introduction of the Android platform created a consumer focussed experience which complements HTC's existing Windows Mobile device line
up," explains French. "It makes things like mobile internet fun and easy. More significantly for the industry, Android is the first complete, open, and free mobile platform."
Glass houses
As for Microsoft's Windows Mobile, which recently signed a deal with Nokia, times are getting tough, exclaims Holden: "Clearly the Microsoft deal with Nokia is crucial; Nokia's marketshare everywhere except North America is number one or two. Historically, Windows Mobile has been one of the leaders in the smartphone market, but my gut feeling is we'll see Microsoft almost treading water, desperately trying to hang onto marketshare because of what's coming up behind it, Apple and Android. Microsoft has been a little flat-footed in the chase behind the iPhone phenomenon."
Romeo says no matter how good the operating system, there must be a device associated with it or it won't go anywhere. This is Microsoft's problem, he explains: "One of the main issues with Windows Mobile is Microsoft is a software company; there's no device linked to the software. In the mobile environment, Microsoft has always been at the back, running to get to the front, quite unlike its desktop history. That's because the mobile industry is hardware-focused. Microsoft needed to engage with a handset manufacturer, to develop a core strategic relationship, which it has now done with Nokia."
Sony Ericsson joined the Open Handset Alliance in December 2008 and announced its intention to develop a handset based on the Android Platform. However, the company also remains committed to using Symbian, Windows Mobile or its own operating system, depending on the handset and target market it is trying to reach, says Nathan Vautier, managing director at Sony Ericsson UK and Ireland.
On Microsoft, Vautier states that Sony Ericsson is still behind the platform as one of its chosen operating systems: "We have recently announced our successor to the X1, the X2. Both of these products work on the Windows operating platform and we have seen great success for the X1. Feedback from our customers gives us the confidence that X2 will see the stronger levels of business. This is a clear indication of the strength of the Windows Mobile platform."
Hands down
Holden notes that while Apple has been stealing a lead on the marketplace, BlackBerry has been launching a rival app store, and Android has been getting onto some funky handsets, Symbian may have made a faux pas by leaving Nokia, which has now done a deal with Microsoft. "Symbian has detached itself from Nokia and launched the Symbian Foundation; I'm not entirely convinced about that idea," he muses.
Juniper is dubious about the state of Palm's mobile platform, ponders Holden. He says in terms of marketshare, the manufacturer will struggle over the next few years to make any advances, and is likely to get badly squeezed between Apple and RIM.
The reason Palm will not do well going forward is not about the quality of the operating system, but more about marketing power, claims Holden. He notes: "Apple's got a very strong marketing machine and it can be quite difficult to compete against that kind of power, especially if you've only got a very small part of the market."
One winner?
Romeo predicts there will not be one mobile platform dominating the rest in years to come. "It's a very busy environment with lots of players and innovation. I like the idea of polarity of technologies, as different platforms encourage lots of innovation. One approach would mean killing ideas. I do think there will be strong growth in opensource platforms, like Android and other Linux-based platforms."
While Vautier comments: "We are clearly seeing some specialism in the marketplace. Proprietary operating systems are still dominating the prepay market and this will continue for some time yet. In the higher end there is more scope for differentiation as platforms settle down and take their place. Android is clearly very topical and will be increasingly embraced, and Windows and Symbian are equally important. To date, there has not been one style of handset or operating system that has dominated, and this multi-player landscape may well continue."
The high profile players will continue to fight it out for the smartphone market, but it is the mass market where the most interesting developments will happen, comments Olivier Bartholot, vice president of product management at Myriad, a mobile phone software company.
"The operating system landscape in the mass market is currently heavily fragmented, which is uneconomical for handset manufacturers; they need to standardise their platforms so they can reduce development time and costs. The standardisation of APIs and development environments through initiatives such as BONDI should help to simplify things," Bartholot adds.
Future fancies
As for what are the vital elements that the mobile platform of tomorrow must have, Vautier predicts that flexibility is major requirement. "Future operating systems must be easy for those that consume and those that produce. As the level and breadth of content and applications grows so fast, flexibility is critical to enable people to be able to use it. Consumers are demanding more and more from their handsets and this will ensure we all keep innovating."
Over the next few years, platforms will change to reflect new technologies and the evolving demands of users, whether for increasing levels of personalisation or multimedia features, French comments.
French notes that the industry is making great strides forward; customisation and personalisation are increasingly driving the design of mobile handsets, as well and mobile platforms like Android. However, he says there is more to be done.
"Consumer demand for a new, innovative and personalised experience will continue to grow. The industry must look to the future and anticipate what tomorrow's mobile experience will look and feel like. Handset manufacturers, network operators and application developers all have a role to play. It is only by nurturing our partnerships throughout the industry and continuing to work together that we can achieve this vision for an advanced experience, delivered through personalisation," French concludes.