There is no denying that Channel Partners have to cater for many different types of technology purchaser in 2019. Comms and IT decisions aren't necessarily made in the boardroom and it is important for partners to quickly figure out who has influence, who will make the decision and of course who holds the cheque book. In this feature we take a look at how purchasing decisions are made and how partners must adjust accordingly.
As SMB champions, the Channel is looking at very different purchasers in 2019. Once the preserve of the IT department, decisions are now being made, or influenced, by different areas from within businesses. Buyers have never had so much access to information and are making more informed decisions, key execs also expect to be able to purchase technology for their specific part of the business too.
Craig Thomas, Marketing Director, Abzorb commented about the changes over the last five years.
"The change in the last five years has been very much a dual pronged approach between influencers and decision makers. Understanding the business need rather than selling purely on technology is critical. To understand that business need you may well have to speak to multiple departments who are influencers in the purchase decision, not just the final decision maker. This trend is only set to increase as more businesses employ a dedicated IT department or CIO.
Outsourcing is another key trend and we are increasingly seeing in small and medium size organisations that we have to work closely with outsourced IT companies.
Furthermore, accreditation and following best practice is becoming critical in many sectors and not just within the public sector as was the case five years ago."
Paul Burn, Purchasing Director, Nimans added "I don't think the fundamentals of purchasing has ever changed; it comes down to the person who holds the purse strings being the ultimate decision maker. But in a UC deployment what we are finding now is that there's much more proof of concept going on – so there are more doors resellers have to go through especially with IT. Ultimately the guy that signs the cheque is the one that's always done so. That person needs to be onboard. But the buying cycle is still the buying cycle. Have they got the budget, have they got a need and what is the timeframe?"
Burn continued, "First of all, there is no set rule. Some businesses have dedicated IT departments and a CIO in place, whilst others have often the CEO or FD making the purchasing decision.
What we do see is particular verticals following particular guidelines. Often, in traditional industries such as manufacturing, logistics and transport with maybe 50-250 seats, the decision-making and specifying process is still very much focused on the CEO, or the finance and operations departments. Newer sectors that are always in a technical upshift such as media, recruitment, retail and technology usually have specialist departments whatever their size."
Terry Pattinson, Director at Enable Network Services, commented "What we're seeing is that buying decisions are being pushed in two competing directions. One the one hand, because of the central and critical nature of IT services, our customers' are making ever more technical decisions that have significant impact on their business. On the other hand, they are having to be strategic with regards to these decisions and are evaluating numerous value dimensions (such as cost, vendor support, technical performance).
This is requiring our customers to adopt an integrated decision-making process whereby lines of business are providing strong technical input while senior managers engaging with their internal technical leaders, other business stakeholders and their suppliers to ensure that all of the business considerations are being evaluated and satisfied. Leadership is inevitably provided by these senior managers but often they simply do not have the technical competencies required to make these decisions in isolation. Further, these decisions need to be made as efficiently as possible as it is not often the technical stakeholders' day job to evaluate technology and propose solutions."
Who are you seeing making the purchasing decisions today?
Justin Blaine, Channel Manager at NTA – "I assist many resellers at end-user meetings and it does depend on the size of the organisation. With that SMB customer you could be selling to the Office Manager or the Managing Director."
Paul Gibbs, Head of UCaaS and mid-market at Gamma – "It depends on the size of the organisation, at sub 50 people it will be a product champion or a designated expert within the business which has been tasked with making the decision which can scare them a little at times. As you go above that there is an IT manager, a CTO, an IT director and they will make the decisions. Has that been responsible for the slightly slower uptake (of hosted telephony) in the mid-market space? I think it probably has."
Ian Rowan, Channel Manager at Wildix UK – "Everyone can have an influence in a company now. If they doing something at home they then start to ask 'why can't I do this at work?' Despite this you can't forget about the person that holds the cheque book."
Lines of Business (LoB) considerations
According to CompTIA, the push towards digitization and cloud computing has empowered business execs to research, choose and implement their own solutions. In the 2018 7th State of the Channel report, the research shows that a tech-astute workforce is the primary reason for business units making at least some of their technology purchase decisions independent of the IT department.
Estelle Johannes, director, member communities, CompTIA commented "Cloud-based applications, which can be self-provisioned quickly within a department...are mushrooming across marketing departments and CFO offices. And it's most likely that these are the types of solutions that individual business units pay for out of their own budgets."
Jay McBain, principal analyst global channels at Forrester agrees. He commented recently "You've got VPs of finance, operations, marketing, sales and HR making the vast majority of decisions today. Two thirds of every tech or telco decision today flows through line of business, or they're the lead influencer on that decision. They block internal processes, and the internal IT department a third of the time."
These are workers that "don't like the due diligence, don't like the delay, the bureaucracy", says McBain.
Burn commented "Lines of business continues to evolve. For example a recent UC contract involved proof of concept where devices were put out to all users, then a technical sign off about how it worked on the network, then how that interlinked with the overall framework and then it went to the guy with the cheque book. But ultimately if the overall solution doesn't quite match budget constraints then the solution would be tweaked accordingly."
Craig Thomas continued, "Lines of business purchasing decisions are increasingly critical especially when trying to add more value and differentiate your solution in regards to major communication investments. Often IT departments and purchasing are focused on one or two specific KPIs, cost and return on investment in particular. A CIO will have their own agenda, specifically around security.
Bringing in other lines of business can enable the decision makers to understand and evaluate a full range of needs, as well as their initial perceived needs. Adding benefits to all the other LOBs can support the reseller pitch, through adding value above and beyond the initial needs you were originally being benchmarked against. Clearly, the more lines of business who come out in your favour the better, but often those other departments are the hardest to get in front of."
In IDC's latest Worldwide Semiannual IT Spending Guide: Line of Business, the technology spending forecast for line of business decision makers suggests they will overtake technology spending by the IT department in this year (2019).
Businesses spent $1.67 trillion on technology (hardware, software, and services) in 2018. Roughly half of that spending (50.5%) came from the IT budget while the other half (49.5%) was from the budgets of technology buyers outside of IT.
LoB technology spending has been growing at a faster rate than IT spending for a number of years. The compound annual growth rate (CAGR) for LOB spending over the 2016-2021 forecast period is forecast to be 6.9% compared to the 3.3% CAGR for IT spending.
Millennials – are we nearly there yet?!
Are the millennial generation influencing purchasing decisions yet?
Craig Thomas, Marketing Director, Abzorb – "Yes, millennials are now the decision makers, certainly within some businesses. It is often millennials that are the most informed and aware of the business' needs, and understand the bigger communications picture and, if not the decision maker, are certainly in the position to be the biggest influencer. We see millennial influencers across all LOBs, especially in marketing, sales and support functions."
Terry Pattinson, Director at Enable Network Services - "As millennials, by definition, are somewhere between 23 - 38 they are definitely moving into the ranks of middle management. However, typical millennial marketing strategies (as an example, remarketing via Instagram, Snapchat or Facebook) are not particularly appropriate marketing channels for high value complex requirements."
Paul Burn, Purchasing Director, Nimans - "Millennials are affecting the type of technology being bought. There's an expectation that it's just there. They are definitely influencing decisions. But I wouldn't say they are making decisions. Business owners want to employ millennials so they need the technology in place to attract them and future proof their workforces."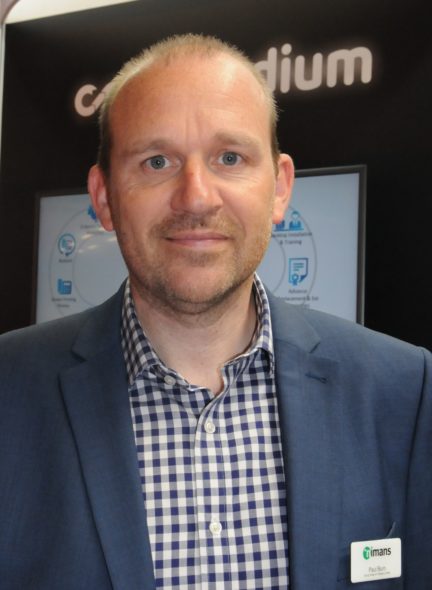 The buying process explained
With several factors to consider when it comes to selling to businesses your average reseller must be mindful of how their customers want to consume their services and what the buying journey might look like.
According to McBain, "With 73% of business buyers finding the web more convenient to make purchases and Forrester predicting that 17% of all B2B transactions will happen through eCommerce by 2023, the end of traditional resell will accelerate in 2019."
An increasingly digitised society is impacting our high streets already, brands are focusing their efforts on communicating with customers on online channels. As consumers spend more time online for activities that range from browsing social media to transferring money, there is an assumption that online channels are on an upward trajectory when it comes to how today's consumers purchase products and services.
Thomas commented, "Social media has a strong role to play and not just in outbound marketing. The comms reseller channel has an important role as the trusted advisor, so that business can make educated purchasing decisions and not be lost in the technology sell. Most recently I think this is highlighted in the 5G debate and its impact on the SMB community.
The buying journey is now as much about having trusted partners who will educate you in the different options and support you towards making the right decision for your business. Feature-based comparisons on speed and price are no longer enough."
Burn states, "Social media is playing a more prominent role and in many ways it's become a modern newspaper. It's a way of creating demand and interest in a very engaging way. It's more instant and there's so much more information to consume. It could be a product review or technical specs or pricing. It makes research so much easier."
Pattinson added, "Typically, needs are very specific, and requirements aren't met with glib answers. This ensures that deep technical leadership combined with commercial sensitivity is required. Social media, even business oriented versions (Linkedin) barely registers in the buying journey. Far more important is search (standard Google) leading to high grade content such as technical publications, review blogs, and partner and vendor websites."
ED SAYS
Times are changing, but clearly at different rates. If you sell into small businesses then you may be resistant to some, but not all, of these changes. Clearly LoB is becoming a prominent theme and is something I influence within my own organization (much to the dismay of IT). Making an informed judgement of who is impacting the decisions will be crucial for the Channel to ensure inexperienced purchasers don't push transactions directly to vendors who have simplified their online ordering process.
"Social media has a strong role to play and not just in outbound marketing. The comms reseller channel has an important role as the trusted advisor, so that business can make educated purchasing decisions and not be lost in the technology sell." - Craig Thomas, Marketing Director, Abzorb
"Ultimately the guy that signs the cheque is the one that's always done so. That person needs to be onboard. But the buying cycle is still the buying cycle. Have they got the budget, have they got a need and what is the timeframe?" - Paul Burn, Purchasing Director, Nimans
STATS
Worldwide line of business functions will fund 50% of their total technology purchases in 2018 - Customer Insights & Analysis