Questions & Answers
There are app stores everywhere now, yet which are doing the best job? Is this about customer stickiness through interesting content, or driving mobile broadband use, or just trying to turn operators into content kings rather than dumb pipes? What's next for app stores?
Beatrice Farina, Shazam marketing communications director:
The uptake of application stores has been phenomenal so far, with both established players like Apple and RIM and new entrants such as Nokia enjoying considerable interest from consumers this year.
The Apple App Store has been hugely successful in propelling the applications market forwards, but not every consumer owns an iPhone. As more application stores become available, the total number of downloads for applications can only increase.
At Shazam for example, we are predicting that we'll continue to grow as the number of distribution opportunities increase. We have now had 35 million consumers who have tagged a track with Shazam, and we are expecting that this number will grow to 50
million before the end of 2009.
We believe that the most successful application stores will be those that offer a large choice of applications so consumers can personalise their mobile experience. Consumers now expect more from their mobiles than ever before, and they want the latest applications available to them.
Applications are becoming a big part of the decision making process when purchasing a mobile phone. Both operators and handset manufacturers are mindful that they need to offer customers popular and sticky applications to drive loyalty and maintain these direct relationships with their audience.
Once an application has launched and consumers are using it, it is up to all parties involved to continue to inform consumers about the application and encourage them to try it. To make sure it is 'sticky' it is important to keep innovating, and provide relevant content to the application that will drive people to keep coming back.
In terms of next steps, we believe that success will be the product of a two way process. While developers will still need to attract the attention of the application stores, stores will have to start attracting the attention of the developers. This means that the application stores should take into account both technical and non-technical considerations.
Last, but not least, supporting developers with marketing opportunities and providing consumers with the capability to share their stories and reviews all factor into the success of app stores and applications alike; ultimately it's consumers that have the final vote.
Eitan Linker emoze CEO:
Mobile broadband use, and specifically mobile content, is likely to be a massive growth area for the industry over the coming years. Consumers are increasingly personalising their handsets and applications that can deliver relevant and individualised content that will drive the growth in these services.
Applications that give value and are easy to install and use will remain in the market for the long term. Developers should not be trendy and go with the fads and crazes, unless they have loads of money to continuously develop new applications, which the have to be marketed. The more mature and stable the application, the stickier the application will be.
However, I don't believe operator application stores can continue to exist in the way they are now, for the longer term. Application stores have to be more open and more
user friendly such as the eBay's and Amazon's, and for mobile applications, the entire store should be on the device and not web-based.
The sticky applications will ultimately be those that help increase consumer satisfaction and usability, coupled with increased operator loyalty, such as GPS mapping, social communities and personal data.
Ultimately there may need to be some consolidation in this marketplace so the consumer is clear on where to best buy the full range of services. Nevertheless, for every step forward there are two steps back from actually consolidating, since every handset manufacturer tries to push his own technological framework like Flash, Java FX, Capuchin, Android and others. Being agnostic to those is the key for independent application developers like ourselves.
John Doughty, director, Rocket Science:
The standout platform is still currently the iTunes store, which has a very simple user interface that takes away a significant amount of the challenges users have in using apps, with installation, link, and compatibility issues. However, this is a very consumer orientated store, not particularly offering a wide range of business solutions.
While apps stores have developed significantly recently, they still tend to be very hardware and platform orientated, such as Apple iTunes, Nokia Ovi, Microsoft Windows Mobile, and Blackberry RIM. The challenge with this being if you're a business user looking to source an application that can be rolled out across your entire business, it's unlikely that you have the same device or platform across all of your business users.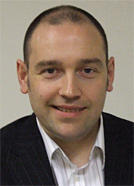 Different businesses approach applications in different ways. Some see this as an opportunity to add more to their proposition and be more content orientated, and in turn are making huge strides in developing this area as it also reduces the customer's urge to switch device or contract, as the product they are actually attached too is the application they utilise in their daily business activities.
However, I think a number of businesses are doing more talking about it than actually providing a step change; they are jumping on the application buzz.
Ed Hodges, Touchnote head of mobile:
With a plethora of app stores now flooding the market, it can be hard to tell who is winning the race to become top dog. In terms of sales, the Apple App Store is undoubtedly leading the pack with over 1.5 billion downloads. However, Apple is a relative newcomer compared to other players like the independent app store GetJar, which launched in 2001 and has seen nearly 500 million downloads.
As other big-name manufactures enter the field, competition will only become more fierce. Nokia's Ovi Store had a difficult birth, but will undoubtedly see a vast increase in downloads due to its sheer size. Meanwhile, Blackberry's App World has had some success, although high prices and difficulty with its application search and discovery are holding it back.
In truth, none of these hopefuls look likely to dethrone Apple in the near future.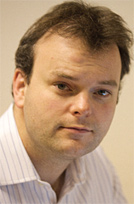 However, Google's Android Market has the potential to become a worthy challenger. Google has been clever in creating a truly open operating system that enables developers to have the freedom to create amazing apps. As the number of handsets that can run Android increase, Android Market could be the next store to truly take off.
However, other potential game-changers exist. App stores are largely the preserve of manufacturers and it will be interesting to see how the landscape changes (not necessarily for the better) as operators step into the equation. But it must be done carefully; if operators fail to enter the market successfully, they are likely to see an acceleration toward becoming simple 'byte pipes' or utility providers.
In the long term, the app market is set to become more fractured before consolidation starts to occur. However, natural selection will see a developer drive toward just one or two programming languages; probably those that offer the greatest functionality across the largest number of handsets. And, of course, when this occurs handset manufacturers will have to look elsewhere to differentiate themselves.
Doughty, Rocket Science:
Mobile stores are still very focused on the actual contract sale, and therefore can tend to miss out on opportunities to sell a wider proposition. This is understandable due to the majority of the profit on an initial sale coming from the contract itself. However, as networks move towards different models of payment, it's going to become more important that stores sell a more complete offering.
Physical stores still very much have their place in the market, as no matter how much technology develops, it cannot replace the qualification, advice and recommendation a salesperson can deliver to a customer.
The bigger challenge is ensuring that having helped the customer make a qualified choice, they actually capture and close the sale, rather than the potentially losing it to the customer then finding a better price on the internet. This means that service levels have to be at a level that the end user see's the retailer as a trusted advisor, and not just as an isolation transaction.
High street stores have to develop from being just mobile, to understanding the complete proposition within the connected world. The more expert a retail store can become, not only in product expertise, but how this interfaces and provides the customer with the best experience, the more likely they are to make a bigger sale, and take on the role of trusted advisor.
Linker, emoze:
High street stores are here to stay and with good reason, as although online stores are increasingly popular, these are generally aimed at price conscious consumers, who are simply looking for the cheapest option with a no frills service.
This trend will continue in the near and medium term as consumers across the country are faced with the harsh economic realities and the consequences of a prolonged recession.
However, although the independent store may not always be able to compete on price, they still offer distinct benefits to the online or phone operators' stores.
Most consumers and business people are fundamentally tactical and need to feel and play around with a handset before committing to using this over the course of a 12, or more likely, 18 month period.
Essentially, all online stores feel largely the same as each other, and are far less likely to engage customers sufficiently for them to remember the 'experience' and return to use the store again. Physical retailers and independents in particular should therefore focus their energies on giving high levels of service and building relationships, both pre and post signing of the contract.
In terms of evolving their offerings independent stores should consider giving a total service package from broadband to maintenance, in store demonstrations and handset simulators, phone loans and more generally, consumer advice.
Stores that can offer independent advice, without the need to push a specific service provider or manufacturer, will always engage with customers who are looking for advice as well as a service, and more importantly this will enable customers to feel valued and that they are getting value for money.