Melissa Bradshaw speaks with network infrastructure provider CommScope on how the Channel is key to helping the hospitality sector recover this year.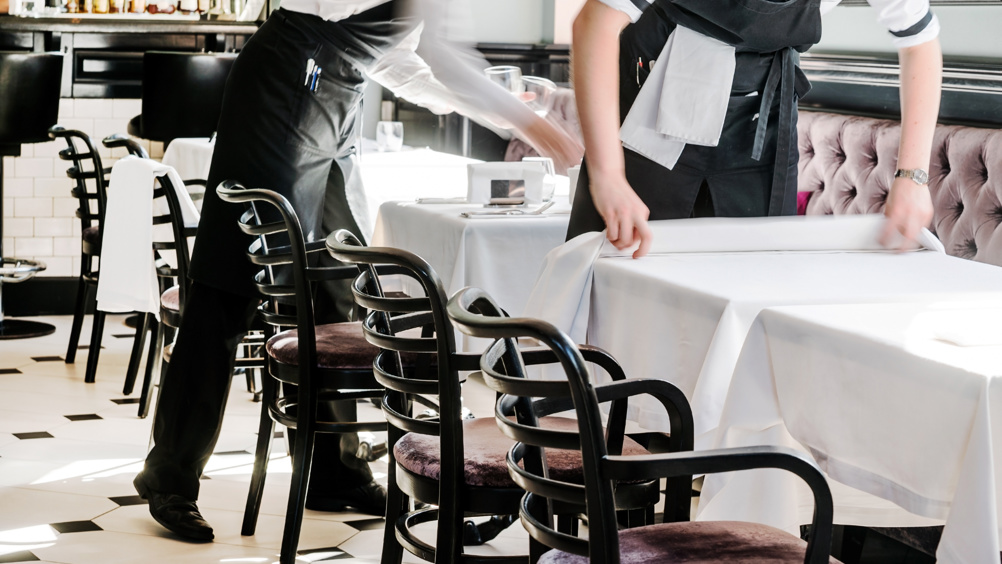 The hospitality industry has unsurprisingly been one of the worst hit by the Covid-19 pandemic. The world watched hotels, restaurants, cafes and bars globally close their doors, with many having no option but to shut down permanently and countless businesses still feeling the uncertainty of whether they can bounce back.
In March this year, the ONS reported that 43 per cent of hospitality businesses were trading compared to 74 per cent across all industries, and almost 1 in 5 hospitality businesses had 'low confidence' that their business would survive the following three months.
With restaurants and hotels now reopening in line with the UK government's 'roadmap' out of lockdown, many are turning to digitalisation to solve some of the key challenges in serving customers safely and effectively as we tread carefully in our return to normality.
"Hospitality traditionally hasn't invested a huge amount in technology and digitisation, and I think the impact of Covid has made many of the brands and operating groups look at the way they operate," said Juan Aguirre, director for partner sales at CommScope. "We're seeing groups suddenly get budgets to do things that they've been dreaming about for years and haven't been able to — now there's a real reason and an urge for them to do it."
The role of the Channel
In this drive toward digitalisation and the demand for remote, contactless interactions, the Channel has been key, Aguirre added. "Within CommScope, we are channel-driven and within my team a lot of what we do is talk to brands and operators to understand what's needed and give them the insight into what's possible — but the Channel are the guys who will actually implement this, and it's a question of aligning everything so that everyone gets value out of it."
CommScope and its network of channel partners have been working with hotels and other hospitality businesses in the UK and globally to implement these solutions that the sector will need in its toolkit. One of its key brands enabling this is its RUCKUS Wi-Fi solution portfolio, which offers hospitality businesses an end-to-end network infrastructure solution with IoT, AI and machine learning capabilities allowing for a personalised and adaptable experience.
A hotel's ecosystem — everything from its WiFi to online door locks, building management systems and smart lighting — needs to be especially strong at a time when new ways of operating are crucial to creating an environment where customers feel safe.
"A lot of what we're doing is reaching out to that ecosystem and trying to bring it together through API interfaces, giving our channel the building blocks … to be able to deliver a service to the hotel that meets their operational needs," Aguirre said.
"A simple example is a hotel now wants an application because people want to be able to check in through an app, open the door through their mobile phone, maybe people don't want to touch the remote control in the room because of the unhygienic element and therefore want to control their surroundings through an app.
"Nobody's got the entire value chain — all that calls upon bringing multiple vendors and gluing them together, and that's one of the key things we're trying to bring to our channel. Go beyond the network, and integrate all these individual technology stacks."
Real world projects
Nick Keegan, enterprise account manager for networking UK at CommScope described a current UK project using the RUCKUS analytics platform, whereby the amount of people in certain locations and thresholds can be identified so that an alert can be sent out if a location is becoming too crowded. "We also use heat maps to identify the footwell of traffic, so we can start to manipulate the way people move around a hotel and using that technology to really start to dig more into the analytics side.
"I think the investment that these businesses are putting in now, just in case there's something else that happens down the line, these guys are going to be prepared — the investment's already been made," Keegan commented.
In light of the pandemic, UK partners and the UK channel has been particularly good at starting to build 'what if' scenarios, realising the importance of being prepared for the worst and investing in the right solutions to equip themselves for the unexpected, Aguirre agreed.
"Some of the more forward-thinking hotel brands have been looking at this from a staff point of view," Aguirre pointed out. "Teams which before maybe operated in silo are now coming together as they've been forced to come together to address the current climate.
"The guys who are doing the best job at it are the guys who've gone beyond the IT department and have brought in operations, marketing and HR, and have aligned the business reasons… ultimately technology is an enabler, it's not technology for technology's sake."