How is the channel sales journey changing, and what does this mean for sales teams? Comms Business speaks to the experts.

selling in the Channel is a competitive process, and there is no getting around the reality that there are numerous challenges to overcome on the way to closing a sale.
For Greg Jones, VP of business development EMEA, Kaseya, the commoditisation of some market segments is one issue that needs to be tackled. He explained, "The competitive market is driving prices lower and lower. The risk is that products become a commodity and there is a race to the bottom. Some channel organisations are selling mainly through the FAB method – focusing on the features, advantages and benefits of a product rather than the business outcomes it can bring.
"Channel partners should try to position themselves as advisors and educators to their customer instead, using Sandler and SPIN selling methodologies to shift the focus to the buyers' challenges and how they can help solve them."
Jones added that building capable teams is a continual effort for sales leaders. He said, "A second challenge is attracting and retaining good salespeople – those that really believe in the business and want to help their customers."
Jon Selway, VP, channel sales, EMEA, Aryaka, also pointed to the need to hire the right people. He said, "The skills shortage is delaying digital transformation strategies from being realised and businesses from growing."
Selway added that some market conditions, such as rising inflation, are making sales particularly difficult at the moment. "Consistent inflation is making lead generation challenging, as well as impacting margins as resellers do everything in their power to keep customers."
Kevin Ellis, channel sales manager, TelXL, agreed commoditisation is a challenge for the channel. He said, "We've all seen the commoditisation of primary channel products – internet access, voice services etc. The ensuing rush to reduce costs has made it much harder for Channel businesses to differentiate themselves as businesses simply look for the lowest cost solution.
"Therefore, the service levels provided – SLAs, support, secondary services – as well as resellers leveraging their knowledge to enhance their customers' day-to-day customer experience, is becoming a key focus."
Ellis added the uncertain economic outlook is making channel companies take a more cautious approach to their partnerships. He explained, "Another thing to consider is the economic flux many tech businesses – not just in the UK – face. High-profile vendors like Avaya have found financial troubles after quick expansion, and even massive Silicon Valley vendors like AWS and Microsoft, have announced significant layoffs.
"While most of these vendors are simply skimming the fat, with no long-term impact on vendor or reseller relationships and end-user services, it's understandable that businesses across the Channel are cautious about putting all their eggs in one basket."
Another potential cause for concern is the ongoing hardware shortages, and channel salespeople are having to be practical about how to manage the ripple effects.
Nick Stapleton, managing director, ETB Technologies, said, "The shortage of some hardware in the technology sector presents a challenge for resellers and MSPs as they strive to acquire enough stock to meet customer demands.
"To overcome this obstacle, businesses should encourage their sales teams to embrace a creative approach when sourcing stock. Being creative in how they approach these challenges and considering approaches such as refurbished IT as a viable alternative will be key.
"Refurbished IT offers resellers an effective way to address extended waiting times and elevated costs associated with buying new technologies and gives them the opportunity to generate added value for their customers."
Paul Harrison, managing director, EMEA, Evolve IP, highlighted the reality that many businesses are overwhelmed with choice, making the sales journey trickier than in the past.
He said, "One of the biggest challenges resellers face is that the SME sector is saturated. The bigger and better opportunities are in the mid-market and large enterprise, but this often requires a more technical, complex and consultative sale. Resellers need a bigger tool bag and a better understanding of that market.
"This brings with it complexities. It might be a client with an office in Paris who wants one supplier to provide services across all international locations. They might have requirements for an omnichannel call centre involving multiple applications and interactions. Customers have a lot more demands and requirements, rather than just selling something quick and moving on."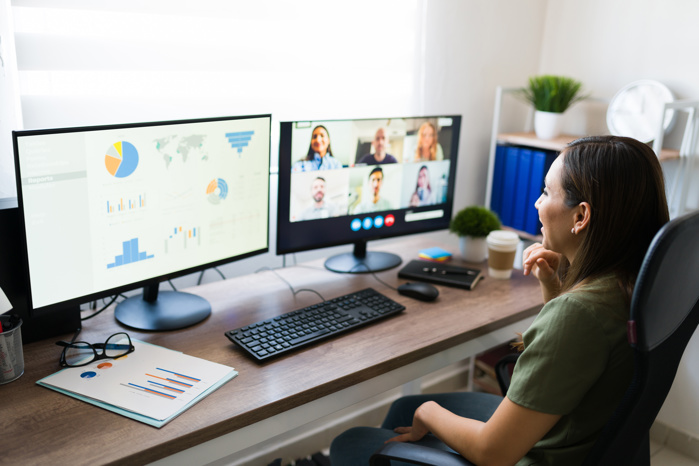 The changing sales journey
Salespeople in the channel are also having to adapt to the post-pandemic world. Harrison, from Evolve IP, explained, "Covid changed everything and there's no going back. It's about still being relevant in this new world of working from home and working almost from anywhere. The channel has to find a way forward to provide a value-add. Don't just become a me-too."
Harrison said that the customer understanding channel professionals are known for will help them continue to succeed. He said, "You need to stand out by understanding your customer and their business processes. Then you need to understand how technology can drive performance and efficiency. Everyone needs to innovate or perish!"
The shift towards subscriptions is also compelling salespeople to be more proactive. Ellis, from TelXL, said, "The transition from longer-term contracts that stifled innovation to more flexible as-a-service models has pushed the entire channel to focus on innovation and customer service. [This is because] they may only be a few months away from losing customers if the technology or service levels fall below expectations."
Ellis added that sales meetings are now more often taking place online, and salespeople need to adjust their approach to get these deals over the line.
He said, "The move to video calls and working from home has also meant the sales process is more online than ever before. While building relationships remotely can be challenging, it's something the Channel has taken in its stride, with many making the entire process more remote-friendly, even after the sale, such as more remote and hands-off training offerings."
AI could cause further disruption. Ellis said, "AI is only starting to make a mainstream impact compared to its full potential. A lot's been said about the dangers of artificial general intelligence, but that's not the kind of generative AI that's being leveraged in the Channel to power chatbots or process caller inputs, so for the time being at least, it shouldn't be a worry for the channel!
"Instead, it should be viewed as a key differentiator that can help businesses deliver exceptional customer experiences – but only when deployed thoughtfully."
For Stapleton, from ETB Technologies, the cloud was the first port of call when lockdown hit, but that rapid adoption still requires associated hardware. He said, "The sudden onset of the pandemic saw an immediate requirement for organisations to shift, en masse, to a remote working model. This often, but not always, meant a move towards public cloud platforms like Azure and AWS.
"The resulting surge in demand for IT equipment put immense pressure on the technology industry and created something of a supply chain bottle neck, the result of which we are still feeling today. Despite a drop in the intensity of that demand, complicated and ongoing geo-political issues, combined with rising costs more generally, means those working in IT procurement are dealing with a challenging environment."
Stapleton argued that refurbished IT is an effective way to address this challenge. He added, "Refurbished IT provides a reliable, versatile, and cost-effective approach. It also makes it easier for businesses to continue using some legacy equipment. This is because it can be more closely matched with modular systems from previous generations, allowing businesses to scale up without facing the expense of a complete upgrade.
"The way businesses approach their environmental responsibilities is also changing. Sustainability is no longer just a nice to have tick box. Questions about sustainability strategies now frequently feature as part of the procurement process, especially for the public sector.
"This means businesses exercise greater caution in partner selection, prioritising factors such as energy efficiency, waste reduction and net zero strategy alongside service, price, and alignment with digital transformation requirements. This means using refurbished equipment as part of your technology infrastructure can be a real positive when it comes to securing new business."
Focusing on customer needs
All stakeholders agreed that successful channel salespeople directly respond to customer challenges. When asked how channel sales are different from general technology sales, Stapleton, from ETB Technologies, explained, "One fundamental difference is that channel sales involve building and managing a network of partner relationships to expand market reach. General technology sales focus on selling directly to end customers. Both come with their own challenges, but channel sales can be more of a balancing act when it comes to meeting the needs of the end user."
Selway, from Aryaka, added, "B2C tech tends to 'sell a feeling', and you only have to look to Apple to see how to do that well, but when it comes to B2B and the Channel, it becomes far more quantitative. What tangible benefits does the technology provide, and for how much? Answering those two questions enables decision-makers to estimate the ROI and assess whether the technology is worth the asking price. If the seller has done their research, and tied the product directly to the challenges the customer is facing, then they stand the best chance of winning the sale."
Acting as an advisor for your customers is also an effective strategy. Harrison, from Evolve IP, said, "Channel sales should be around building relationships and responding to customer needs in the short and longer term. Technology sales are more about what a particular product can do. The best sales teams combine the two to become trusted advisors and consultants. Specialising in specific vertical markets can give you the edge too.
Finding the best solution for the customer remains the most important method. Jones, from Kaseya, said, "Channel sales have shifted as enterprise technology has flowed down to the channel and there are more technology options on offer. It's easy to be tempted by all these shiny new products, but channel partners need to help their customers look at what business results they actually want to achieve and then find the solution that fits.
"The relationship with the customer is now multi-faceted and it's no longer simply a sales relationship. Rather, we see customers, vendors and MSPs working together on shaping the right outcomes with a mix of people, process and technology. And this also includes weeding out technology solutions that are not needed or no longer deliver."
Finetuning sales skills
Resellers, MSPs and other channel companies have a lot of options when looking at what new skills their sales teams might need to develop. For Aryaka's Selway, finding effective processes to identify customer or prospect challenges is vital. He said, "Uncovering prospective customers' challenges is key, and sometimes that has to be understood before a conversation can even start. Social media is a good place to start; what are they highlighting as challenges in their industry?
"Why not try giving them a call and seeing what their communications experience is like from an outside point of view. Something like that shows effort and initiative, which could go a long way into getting a foot in the door once you understand their needs a little better!"
Evolve IP's Harrison added, "Delivering value and impact on business performance will always make a difference. People want to experience something that's better than before. You'd never buy a car with just three wheels! It's about showing how technology can improve efficiency, scalability and flexibility wherever people are working."
With improving the customer experience becoming a key objective for a growing number of organisations, speaking to these challenges can be effective.
Ellis, from TelXL, said, "Get confident talking about customer experience and identifying where improvements can be found in customer businesses. To do that, teams need to be great information finders, deeply understanding customer operations to identify areas for improvement."
It is also worth considering whether the fundamentals are covered, and working with your sales teams on the basics could also be beneficial.
Jones, from Kaseya, said, "Sales teams primarily need strong human skills and being able to listen to the customer is key. Too many salespeople talk too much. We have two ears and just one mouth for a reason! Sales reps should spend 80 per cent of the time just listening, asking questions and understanding their customers' true needs. Only then can they deliver the right answers.
"Knowing how to sell business outcomes and business values is another important skill. You need to be able to unlock the customer's real pain point – then back up the emotional sale with sound reasoning. You need to be able to make your customer understand how the solution you are selling will make a positive impact."
Finding opportunities
Taking your customers and prospects the solutions they need is at the heart of channel success, so it is important that sales teams keep pace with how the market is progressing. Jones, from Kaseya, pointed out the opportunities that can be found around cybersecurity. He said, "There are so many opportunities right now, especially around cybersecurity and resilience, but also around digital transformation.
"Many organisations are looking to do more with less by automating processes and adopting new technologies. The key is to not to push a certain product or technology, but to challenge the customer on what they really need. There is a great opportunity to build stronger customer relationships."
For Selway, from Aryaka, the connectivity space remains fruitful. He said, "Connectivity has quickly become the main conduit for businesses to operate through and therefore, delivering the most flexible, reliable and performant network is essential is businesses, especially enterprises and growing SMBs, are to capitalise on their opportunities."
Selway also expects cybersecurity to offer growth opportunities. He explained, "As connectivity and cloud services have become so much more influential in delivering operational success, security also becomes a key opportunity for the channel.
"This is where offering managed services such as firewalls, VPNs and broader SD-WAN solutions can go a long way to de-risking businesses and enabling a fairly hands-off approach to security without sacrificing effectiveness. All while enabling traditional resellers to capture more value from customers and position themselves as long-term, trusted technology advisors.
Harrison, from Evolve IP, added, "Opportunities are everywhere. Yes, SME is more saturated and mid-market and enterprise offer lots of rich pickings. But it's also important to look at specific vertical sectors rather than just carpet bombing, which can have limited success. For example, in the healthcare space, offering integration with patient's records can give you a real advantage.
"It's about aligning business tools in a specific arena with voice, rather than it just being a silo. Voice needs to be integrated directly into applications whether that's healthcare or hospitality and even automotive, when a customer is having a new exhaust fitted."
Harrison summarised the key to success. He said, "People buy from people. Becoming a trusted advisor matters."