Peter Rampling, CCO, Community Fibre, talks to Comms Business about the connectivity landscape and where partners are finding opportunities.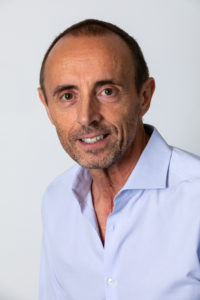 Comms Business Magazine (CBM): How is the fibre rollout progressing?
Peter Rampling (PR): The last couple of years have shown us that digital connectivity is just as important a utility as gas and electricity are. As such, we have been working hard to ensure that all parts of London have access to a high speed, highly available broadband network. We believe that London should have the best possible infrastructure to support its future growth ambitions. We at Community Fibre are very pleased with our acceleration as we scale up our fibre rollout.
CBM: Where do AltNets fit into this landscape?
PR: As an AltNet ourselves, we may be biased, but we passionately believe that without the AltNets, UK PLC would still be languishing at the bottom of the country league tables for rollout. The AltNets haven't just been a catalyst for change but are driving the change.
CBM: Have customer priorities changed when it comes to their connectivity setup? How?
PR: Broadband has become much more important to customers after the past two years. They are better informed and are looking for the benefits of full fibre. For example, a couple of years ago most of us wouldn't have even thought about the upload speed but with so many people studying and working from home, customers are really starting to understand the value of similar upload and download speeds that full fibre providers like Community Fibre are able to offer.
For business customers, availability and reliability of service are deemed the highest priorities and override price when making a purchase decision. With businesses investing more heavily in cloud services and having a greater reliance on other bandwidth-hungry services such as video conferencing, they depend completely on a service that is always on and always available. Full fibre services provide the necessary reliability that copper services just simply cannot offer.
As an added bonus, full fibre can be purchased at a price that is far more attractive than traditional leased line services which used to be the only alternative open to business customers – this makes the purchase decision that much easier.
CBM: Do you think the decreasing demand for office space in large cities will be permanent? If so, how will this impact the connectivity market?
PR: Yes – and we believe more and more companies will be looking to ensure their employees have the necessary bandwidth at home. Whether you are a remote call centre advisor or a manager on back-to-back video calls, high upload and download speeds have become critical.
CBM: Which products are partners finding the most traction with right now?
PR: Partners are finding most traction in the implementation of VoIP services. Although we are several years away from the removal of PSTN networks, businesses are already building a full transition to VoIP into their short-medium term strategy and with that comes the need to provision of fast and reliable connectivity services in parallel.
CBM: Where does satellite-based internet fit into the UK's connectivity landscape? How will this change in the future?
PR: It will only ever be a minority play. Most areas in the UK can be serviced through terrestrial broadband, and satellite broadband cannot overcome the round-trip latency due simply to the distance from the satellite to its ground station.
CBM: What does the growth of software-defined networks mean for connectivity? What opportunities does this offer the Channel?
PR: Software-defined networks (SDN) will drive the need for different connectivity solutions. Historically, enterprises would have invested heavily in expensive private networks such as MPLS to deliver data in a fast and secure manner and to provide failover to purpose-built datacentres.
With the introduction of SDN, enterprises will gain greater centralised control of their network and data, will have greater automation at their fingertips and will have greater agility when implementing change.
The connectivity choices for SDN would be different, competitively priced fibre broadband will replace the need for expensive private, MPLS networks.
This feature appeared in our February 2022 print issue. You can read the magazine in full here.