Russell Parker, managing director, AVC One, discusses why Webex UCaaS & CCaaS with AVC One is the perfect partnership.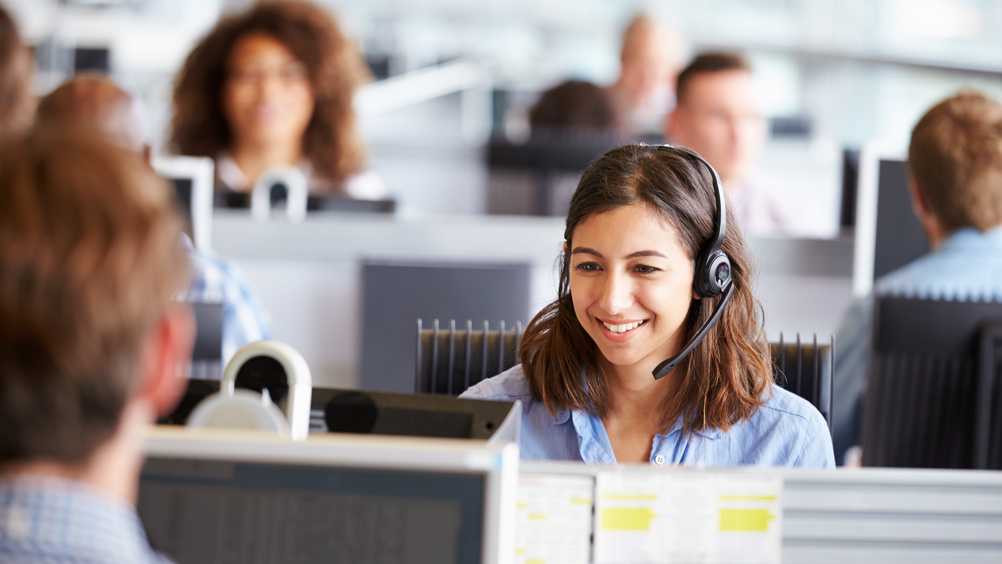 Every customer relationship starts and ends with a sale. Who will make the next sale? You, or your competition?
Even prior to the pandemic, customer engagement, experience and satisfaction were the markers for a customer either staying or going. Now as the hybrid workplace has altered our workforce, it has also altered customer behaviour. The importance (and value) of a customer's journey from cradle to grave is reliant not just on people, but more so on the technology organisations utilise.
Previously, the investment in technology for small to mid-size organisations has been a barrier to Contact Centre solutions with this type of functionality. Now cloud has again made this accessible and viable for smaller organisations.
Created entirely as an omnichannel cloud contact centre solution WebEx Contact Center utilises the security and scalability of the WebEx platform, delivering 99.99 per cent uptime for a reliable, risk-free contact centre service. With Low Capex outlay and predictable subscription charges, Webex Contact Center provides organisations who are looking into contact centre systems with a cost-effective way to differentiate your business through the excellence of service you offer to your customers.
Cisco Webex contact center: features
The Cisco Webex Contact Center is a Gartner recognised solution for customer service, offering access to new ways of interacting with customers. Being part of the Webex platform, the CCaaS solution leverages all the latest innovations from Cisco, such as CRM integration, cognitive AI and 360-degree analytics, Predictive analytics, ACD and IVR and of course end to end security and encryption.
Cognitive and collaborative ecosystem with AI enhancements

Complete cloud-based communications

Omni-channel environment with multiple channels

Voice, chat, and email records

scalability

Workforce optimization tools

Reporting and dashboard metrics

Expert support

Flexible migration options

Unified open platform with API access
Cisco Webex Contact Center: benefits
Cisco's Webex Contact Center is a comprehensive customer contact system in the cloud aligning with customer experience strategies for companies from SMB to Enterprise and Government on the same platform. From simply improving first-contact resolution by adding contact centre functionality to an existing Webex environment, or integrating with your existing UC environment, Route customer calls through skills, experience or historical data and automate customer self-service through the plug and play design of WebEx which will accelerate your Time to value (TTV).
Built and delivered from the cloud, Webex is managed from a single cloud interface, making administration and management a simple, consistent process.
Some of the major benefits of using the Cisco Webex Contact Center include:
Omnichannel
Deliver a first-class customer service experience with voice, email and chat communications unified in a single environment. Instantly see the historical interactions of any customer, giving your agents, managers, and administrators the context the need to deliver the highest levels of customer service.
Analytics & reporting
Webex ensures you have both the data and then powerful analytical tools to optimise and improve your customer service. The Cisco Webex system is built for the age of flexibility, which means you can scale and build your contact centre easily within the cloud. Because the Webex contact Center offers a cross-channel approach to communications, it's easy to track the customer journey through each channel, collecting more information as you go. The more data you see, the easier it is to boost customer acquisition, retention, and satisfaction
Intelligence
Webex has intelligence capabilities inherent in its design. from cognitive AI enhancements bringing more context to conversations, bots for self-service and seamless solutions for transitioning from a virtual to a real human agent in seconds. Predictive analytics and intelligent routing are also valuable tools in the Webex ecosystem. You can even send customers to agents based on previous conversations
Collaboration
The Webex platform means the Cisco Webex Contact Center aligns perfectly with Webex Meetings, Events, Phone, and core functionality for both internal and external collaboration. Voice, video, and chat collaboration means that teams can connect with subject matter experts, and internal escalation tools and procedures helping to solve customer issues faster and improve first-contact resolution rates.
Integration
Integrate Webex Contact Center with CRM systems and other business applications to optimise your customer service. Customise and enhance integrations to all the tools you're already using such as (but not limited to) Salesforce, Teams, Microsoft Dynamics and Zendesk, and all leading CRM, ERP systems. Webex negates the issue of app overload.
Why Webex Contact Center and why AVC One
Webex is uniquely positioned as the single native platform for both unified and contact centre communications. AVC One are uniquely positioned as a Cisco Authorised Wholesaler of Webex, Webex Contact Center and Cisco BroadWorks, a single point of contact for resellers and partners.
Webex Contact Center helps companies engage, develop, and strengthen their relationships with customers in a constantly changing environment. If you're ready to move your existing contact centre to the cloud, or you just want to start using Contact Center capabilities, AVC One and Cisco will build a strategy that works for you. A strategy that works for both you and your customers technically, operationally, and financially.
The Webex platform gives companies the agility, innovation, and flexibility of the cloud, while still providing reliability and security. Webex Contact Center a contact centre solution that will seamlessly integrate into your environment, providing you the platform to deliver the highest levels of customer service.
If you would like to know more about Webex Contact Center, Webex or AVC One and how we could help you grow your business and profits, including introductory offers for all products from AVC One, ranging from first 6 months FOC, free pre-sales support, joint marketing initiatives etc.
Please feel free to contact us at your convenience either by email partners@avcone.co.uk by phone 03330 200 000 or visit avcone.co.uk.