Koby Amedume, director at NICE inContact, explains how to drive customer loyalty in 2021.

A lot has changed for contact centres in 2020. The significant disruption and social distancing measures brought about by Covid-19 have accelerated several key trends, forcing contact centres to adapt their strategies in order to stay competitive and ensure business continuity.
Most notably, digital channels such as online chat, text and social media messaging have taken on a newfound importance. According to the 2020 NICE inContact Customer Experience (CX) Transformation Benchmark, 62% of contact centres reported an increase in digital interaction volumes during the pandemic.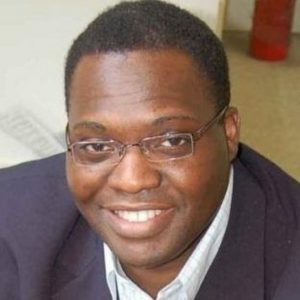 What's more, nearly three-quarters (72%) of businesses are now using social media for customer service – up from 59% in 2019 – while preference for self-service channels such as chatbots has increased by 15%.
These figures all illustrate how digital channel support has become critical for attracting and retaining customers in an increasingly competitive landscape. It is now the cornerstone of any successful CX strategy, presenting a clear need for contact centres to modernise and embrace digital channels if they want to keep pace with rapidly changing customer expectations.
All-in on digital
In today's world, building customer loyalty depends on a company's ability to meet their specific needs and preferences as seamlessly as possible. With this in mind, one thing has become evident over the last 12 months: offering digital-first service and convenience though a range of online channels is the only real way to deliver customers for life.
AI tools such as chatbots provide a perfect example of the digital revolution in action. The percentage of contact centres using at least one AI channel in their CX mix has increased from 50% in 2019 to 66% in 2020, with 71% of businesses now agreeing that chatbots make it easier for customers to get their issues resolved. It's therefore no surprise that 40% of businesses say they will invest in customer-facing AI for self-service in the future.
The key thing to remember is that digital is now a fundamental part of customers' lives and they expect this to be reflected in their interactions with businesses. If a business isn't able to provide an effective and efficient service across their preferred digital channels, customers will take notice.
A company's ability to connect with customers how and where they want to connect therefore plays an instrumental role in the ability to retain them long term, which is why embracing the digital revolution is no longer just an option, but a necessity. Contact centres must be prepared to introduce new channels in 2021. Integrating digital technologies changes the way customers engage with companies by enabling anytime, anywhere and anyhow conveniences – which is what will keep them coming back for more.
The good news is that contact centre leaders are clearly recognising the shift that is taking place. Many are planning digital investments in order to improve their CX over the coming year, with the website (58%), access to new channels (43%), new contact centre technology (42%) and improving seamless communication between channels (35%) making up the top four focus areas.
But, as the increasing emphasis on digital channels continues to drive the need for a seamless omnichannel experience, there's one other key technology pillar that demands attention.
Calling the cloud
When it comes to keeping pace with customer expectations, the cloud is what can provide businesses with a platform for modernisation and digitisation. As well as delivering the level of agility now required, a cloud-based contact centre platform enables businesses to grow in line with their future needs. That's why 66% of businesses are planning to accelerate their move to the cloud as a result of the pandemic.
The cloud empowers contact centres to handle more complex interactions and seamlessly deploy the right mix of digital, mobile and social channels as part of an omnichannel experience. This makes it easy for customers to get the convenient, personalised and effective help they are looking for – when and how they want it. It also gives contact centres in all industries the tools to future-proof their operations by quickly rolling out new customer experiences, all of which translates into increased satisfaction and long-term loyalty.
Finally, digitally transforming with the cloud enables businesses to leverage technological advances in areas such as analytics, automation and AI. As a result, they will be better equipped to continuously improve customer service, boost agent efficiency and solve a wider range of customer issues.
As 2020 draws to a close, it is abundantly clear that there is no going back for businesses. The Covid-19 pandemic has accelerated the online revolution like never before, presenting new challenges along with opportunities for contact centres to exploit.
It all comes down to how effectively businesses can integrate the digital channels that customers now demand. They must be prepared to embrace a digital-first approach that incorporates the likes of chatbots, mobile apps and social media messaging as part of an omnichannel experience. This is what will truly foster customer loyalty and advocacy in 2021 and beyond.