Mike Tomlinson, managing director of business, Three UK, talks to Comms Business about how the market has responded to the company's revamped B2B offerings.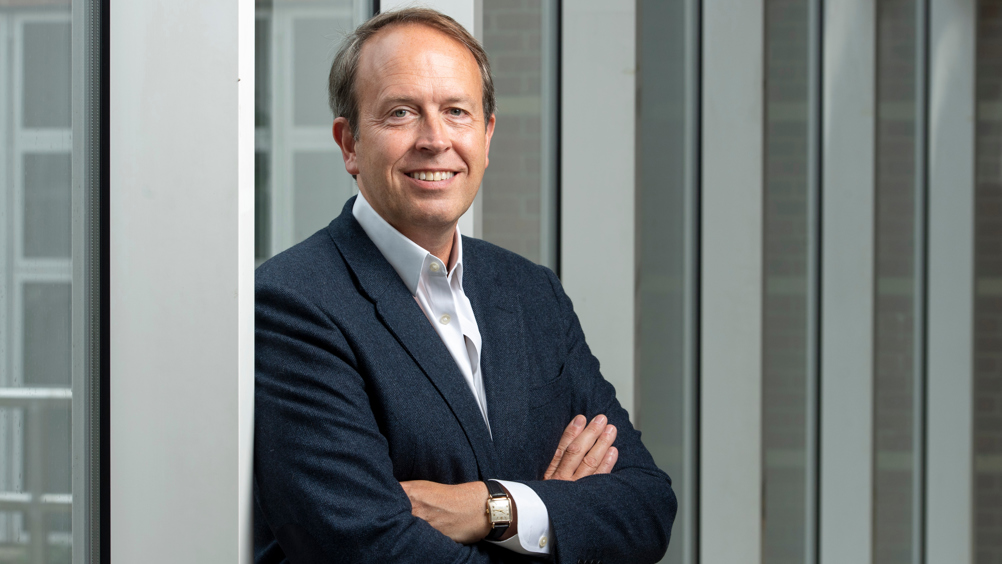 Three UK recently completed the first phase of a multi-million-pound investment in future-ready business infrastructure and the creation of more than 100 jobs, as part of its plan to reshape the business connectivity market.
Mike Tomlinson, managing director of business, Three UK, explained that this project is phase one of the company's B2B digital transformation. Three UK has been working with partners including Amdocs, Docusign, Adobe, Tariffcom, and Astute, to develop a new platform that offers an omnichannel experience for customers across telesales, digital sales, indirect partners, and retail sales.
The new ecosystem launches this month for all new customers. Existing customers will be gradually migrated to the new platform over the next 12 months.
Tomlinson came into his role with a clear strategy to initially target small businesses, with the company gradually scaling to serve the mid-market, then large enterprises. This year, Tomlinson has delivered on that strategy, and is now moving towards the mid-market. He explained, "The reason we can do that [scale the company's offering] is because we've built all the capability. All of the processes and systems that you usually associate with telecoms – whether they are customer or channel processes – they're all brand new. It's modern and is using up-to-date releases. It's the gift you get when starting from scratch."
He added, "It's a phased rollout as we move through the segments as we build new capability and propositions and service models. It's going to take us five to six years to reach all business segments. And of course, it's not just about what we do in businesses, we need the network to strengthen, we need the brand to stretch out. Phase one is halfway through, and it's gone really well. It's a rolling transformation [and this is] pretty much where I hoped we would be at this point."
New partnerships
The company has also recently announced several new partners who will resell its services as it continues to expand into the business sector. The company will work with a range of established players including Sprint, Business Mobiles, Yappl (A1 Comms) and Get Connected. Tomlinson explained that the company's partnership model prioritises accurate and timely payments, a stable commission model, and a flexible proposition.
He added, "Signing up partners has been amazing. We sold our story into those partners that we would be great to do business with, and we would pay up accurate, on time commissions. And the reason we said that was because we know nobody else is [delivering] either of those two things. We know we aren't going to out pay people, we're not going to create more demand for our services than everybody else, so we thought: let's get right to the nub of what partners actually want.
"And they want cash on time. They tested us with the first cycle, then we had another cycle, and now we're seeing sales start to pick up as people are thinking: 'Do I want to stick it over there and never get paid? Or do I want to steer towards Three who have showed us that they are absolutely nailed onto the two things that are most important to us?'. That's the feedback we get."
The smaller businesses that Three and its partners have initially targeted have responded well to Three's B2B proposition. Tomlinson said that he has mixed feelings about this. He explained, "The market is struggling way more than you see in the news. When we talk to customers, they tell us how painful it is at the moment. The economy – not so much the absolute state of the economy – but the uncertainty of the future is making customers think about what kind of business model they want in the future. Are they going to have fixed premises? Are they going to be remote working? Are they going to downsize? Are they going to start hybrid working?
"As soon as you get that seed of doubt in people's minds about what the future looks like, it triggers quite a lot of change including questioning if they are with the right provider. Am I paying too much for my comms services? We're in a market that needs a price leader. It needs an alternative to what [customers have] been buying over the last few years. And that's why the market is responding so well to what we've done."
The future
2022 will be a significant year for Three UK, but Tomlinson is confident his team has put the right foundations in place. He explained, "Where else are you going to get the chance to scale up a business unit like this? Whether in B2B, B2C, wholesale, or elsewhere, it's very rare to get these opportunities."
The company's B2B proposition will evolve as it moves up the business segments, but Tomlinson is comfortable with how the market sees the company. He said, "I don't mind being [known for] small-scale, trusted, accurate commission payments. If that's what we're about, then I'm really happy with that. We've not got the broadest portfolio, and we've not got 10 people engaged on each account, but we've got exactly what I think partners need."