How are IoT technologies evolving, and how can resellers and MSPs develop winning offerings? Comms Business finds out more.

The IoT market is big business, with IDC forecasting IoT-related spending to reach almost $345 billion by 2027. What's more, Eseye's State of IoT Adoption research indicates 76 per cent of businesses are prioritising IoT in their business in the next 18 months.
Bernie McPhillips, sales director, Pangea, pointed to data from Statista that forecasts IoT market growth at 11.51 per cent for 2023-2028, hitting a market volume of £35.65bn in 2028. He said, "Over the past few months we've seen the Channel focus on identifying key IoT services that complement and enhance their existing offering."
He also said that one big shift for the IoT landscape in the UK is the sunsetting of 2G and 3G services as we step into the 5G age. McPhillips explained, "Resellers are leveraging 5G as it grows from strength to strength, unearthing recurring revenue streams and increasing time-to-value. Team it with a static IP and their customers can be up and running in hours, well before an Ethernet installation.
"And it's a simple switch to convert the 5G service into a resilient back-up solution once their Ethernet line is finally installed. Meanwhile, innovative connectivity solutions are enabling businesses to streamline and refine the way they work and handle their IoT data.
"Multi-network SIMs are still the go-to for keeping vital applications connected wherever they go, while the real-time control and visibility that intelligent mobile connectivity offers is helping customers navigate turbulent times. In the face of geopolitical upheaval, economic volatility and supply chain disruption, it's never been more important to embrace the opportunities the IoT offers."
For Darren Garland, group managing director, ProVu Communications, the IoT market is opening up as businesses better understand the possibilities.
He said, "The benefits of IoT are becoming better understood within the UK, which is driving demand. Compared to other European markets, the UK has been slower to adopt IoT, but with improvements in connectivity coverage and an increase in device availability, those barriers are now being lifted."
Another key shift across the UK IoT landscape is the increased interest in licensed connectivity. Matt Mimo, CEO, Tardis, explained, "The current IoT landscape seems to be looking more closely at licensed connectivity, as opposed to unlicensed connectivity.
"Licensed IoT is via the mobile networks, such Vodafone for Narrowband. Unlicenced IoT is LoRa, for example, created by the LoRa Alliance. Each type of IoT connectivity can be supported, but very few enterprises support both capabilities."
Mimo added that the UK channel is "very focused" on narrowband as it "appears to be more easily deployed". He explained, "There are several reasons why partners and resellers view it in this way. Two key drivers are the low-cost and it is a good alternative to 2G and 3G."
Not everyone is convinced that IoT has reached broad usage in organisations across the UK, with some considering mass deployment as yet to come.
Paul Harrison, managing director, EMEA, Evolve IP, said, "The IoT landscape has changed dramatically over recent years and, in many ways, it's been overtaken by newer technologies such as AI and how that impacts the customer journey. IoT doesn't get spoken about that much anymore compared to three or four years ago.
"It was always a little niche in terms of solutions and applications such as monitoring fridges or water meters buried in the ground. There's not been mass deployment."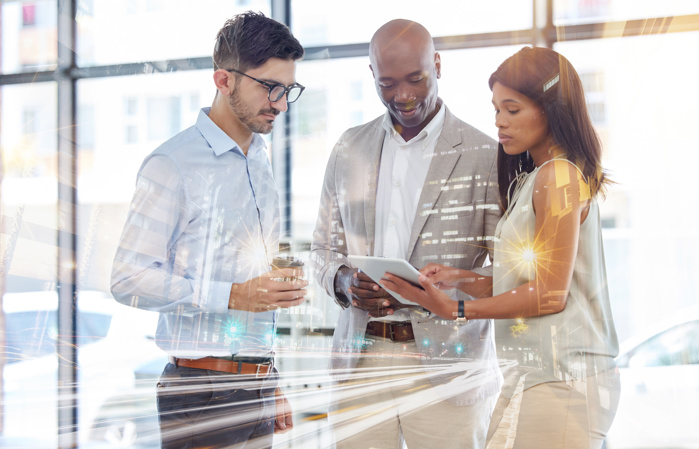 Identifying areas of growth
Talking to customers and vendor partners is an essential way to understand which IoT technologies are in demand. One key driver is the upcoming PSTN switch off. Openreach is preparing to switch off its ageing copper network in December 2025, and next month the stop sell programme will ramp up.
From September, no new WLR line orders will be accepted by Openreach. This includes adding a new ADSL or FTTC broadband service to an existing analogue line, as well as like-for-like transfers. Some stakeholders within the IoT market are seeing opportunities being opened up by this transition.
Mobile connectivity can be used to replace fixed lines. McPhillips, from Pangea, said, "The PSTN switch-off is well underway and intelligent mobile connectivity is proving to be a credible alternative to replacing fixed-lines. Not only is it more resilient, it's more convenient – no more ripping up roads or fiddling with cables."
McPhillips added that this approach can also lower initial costs for replacing last mile connectivity. He explained, "There are so many solutions that need connecting where a SIM is the perfect answer; door entry systems, elevators, payment terminals, CCTV cameras, cash machines, the list goes on.
"Elsewhere, powerful portals that monitor and manage IoT systems are key to converting possibilities into reality. Resellers want data aggregation, flexible tariffs, Static IPs — and a streamlined way to flex it all themselves."
The good news, McPhillips said, is that many organisations are open to investing here. "It's not just a question of looking for the cheapest solution anymore. Businesses need flexible, scalable, reliable options so they can make optimum use of the data they're gathering, and stay in complete control of their devices."
Of course, businesses are interested in investments that could bring costs down over time. The ongoing strain in the UK economy, with inflation remaining stubbornly high in recent months, is making businesses examine their spending.
Harrison, from Evolve IP, said, "The customer focus is all about saving operational expenditure (OPEX) and how technology can make that happen. It could be for example needing more people to take calls or making that automated instead. It's around these functions where we are seeing growing demand."
Low power wide area networks (LPWAN) are also in demand due to the compelling combination of long range coverage and low battery usage.
Garland, from ProVu Communications, said, "We specialise in two technologies within IoT, LoRaWAN and NB-IoT/LTE-M. Both of these technologies operate on LPWAN and offer a great host of benefits to users meaning they can enjoy long range coverage in even the most remote locations and long battery life.
"The demand for each technology type will differ based in the project requirements. In the last 12 months we have seen a tremendous uptake for both LoRaWAN and cellular IoT solutions. It's important to remember IoT is so much more than just connectivity. With regards to product types, the most in demand devices at the moment are focussed on energy monitoring and optimisation and air quality monitoring."
Cybersecurity is also in the spotlight for all the wrong reasons, with Ofcom a recent high-profile victim of a hack. This is having an impact within the IoT market as businesses look to ensure their organisation is protected.
McPhillips, from Pangea, said, "We're seeing a growing demand for cybersecurity solutions that mitigate the increased risks posed by ransomware and third-party attacks. The UK Government's Code of Practice for Consumer IoT Security (2018) puts the onus on manufacturers to embed security right from the start."
McPhillips explained how his organisation has responded to that shift in responsibility. He said, "Measures that can mitigate those risks are things like banning default product passwords. At Pangea we can ensure network security, but the attacks tend to come at the device level. Both ends need to be secure, so picking top-notch, trusted device and connectivity vendors is a must."
New possibilities
There are also plenty of new possibilities that have come into focus in the past year. The Narrowband IoT (NB-IoT) segment is continuing to mature, with coverage improvements and the availability of new devices adding new options for channel companies.
Garland, from ProVu Communications, said, "The biggest change we have seen in the last 12 months has been around NB-IoT. The coverage has improved and continues to be extended. In light of this, we have also seen the development and release of more NB-IoT devices which will help to increase adoption and accelerate growth in this area.
Mimo, from Tardis, attributed some of this growing interest to the sunsetting of 2G and 3G networks. He said, "Narrowband connectivity has a fast-growing interest in the channel as a reaction to the 2G/3G switch-off. NB can support mass deployments of up to 10,000 connections and if fleet solutions are within range of the tower, hardware can be deployed in any environment, such as rural locations and basement levels.
The sunsetting of 2G and 3G is also helping 5G to make its mark in the IoT market. McPhillips, from Pangea, said, "IoT technology powered by 5G offers potent connectivity, ultra reliability, faster speeds and opportunities for network slicing. Used alongside AI, it'll empower businesses to extract purposeful insights from IoT data streams.
"The 2G and 3G network sunsets and the PSTN switch-off could cause challenges for some. But savvy resellers are getting to grips with the multitude of intelligent connectivity options on offer, and matching them to their optimum use case."
McPhillips pointed out several options that resellers might consider for their customers. He said, "Whether it's leveraging 4G for low data PSTN solutions, 5G for bandwidth-hungry low latency solutions, or opting for LPWAN to conserve battery life, they're working with customers to identify where to invest and optimise to cut costs and increase energy efficiency as they roll out their IoT capabilities."
Ensuring your solutions remain ahead of the curve will be key to success, with technology improvements creating new possibilities.
McPhillips added, "Businesses that stay ahead of the 5G curve will be in the strongest position as the IoT continues to expand. Agile vendors need to pounce on the opportunities, demonstrating the added value for their customers. From underground water-monitoring sensors to sky-bound constellations of connectivity, the IoT universe is waiting to be tapped."
Tailoring for verticals
Channel companies can also find success in the IoT market by focusing on specific verticals and creating solutions designed for the unique challenges within that industry. In the hospitality space, IoT solutions can help improve the customer experience. Done right, those customer benefits can go a step further and also make an impact on wider business goals.
Harrison, from Evolve IP, said, "We work a lot in hospitality and when a guest walks into a bedroom, normally they have to put a key card in and turn the lights on. But they could be fumbling around and tripping over their bags in a dark room. Having an Alexa type function can negate this; to turn on the lights, the TV or call room service.
"Integration with facilities management is important too. Check in and out, bar and maid status can all be integrated. There are also ways to have all the power shut down when no one is in the room to save power and costs, as well as benefitting the environment."
In the maritime space, Mimo, from Tardis, discussed the potential to bring mobile and satellite connectivity together. This can ensure coverage, whilst keeping costs as low as possible.
Mimo said, "Bonded connectivity between mobile and satellite has seen a surge, particularly in the maritime sector. Large shipping vessels started to use this technology last year and with the proven success for organisations, this combined technology is now enjoyed by private yacht owners across Europe."
Key partners
Resellers, MSPs and VARs can find their options are limited to the vendor solutions they are familiar with. As such, it is important to keep an eye on new innovations across the market.
When asked who the key vendors are that resellers and MSPs should be aware of, Garland, from ProVu Communications, said, "It all depends on what problem you are trying to solve and therefore what data is required. We tend to begin our discussions based on what data the reseller or MSP is looking to obtain. From this, we can then recommend the key vendors and devices to fulfil those requirements."
Garland explained that NB-IoT projects will call for different partners than LoRaWAN projects. He said, "When looking at connectivity, Vodafone are the key players in NB-IoT connectivity.
"LoRaWAN, on the other hand will require a gateway which may be provided by the likes of Kerlink, RAK or MultiTech and a LoRaWAN server which may be facilitated by the likes of LORIOT or Kerlink Wanesy. With access to over 1,000 sensors and over 40 vendor partners, there's a huge pool of suppliers offering IoT solutions."
Garland highlighted the importance of consultancy. He said, "The best thing we recommend for resellers and MSPs to do is to source a partner who can consult and recommend the best options to suit their requirements. Alliot Technologies specialise in the development and delivery of IoT solutions of all shapes and sizes – whatever a reseller or MSP's requirements are, we are on hand to help every step of the way."