Newbury based Gamma has posted its full year financial results for 2013. The key highlights are: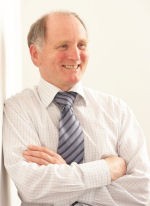 - Turnover up 8.4% from £137.2m to £148.7m
- Gross Profit up 20.0% from £44.9m to £53.9m
- Gross Profit percentage up 3.5% from 32.7% to 36.2%
- EBITDA up 19.6% from £14.4m to £17.2m
- Profit before tax up 20.2% from £9.3m to £11.2m
- Cash inflow before acquisitions and financing up 23.6% from £6.6m to £8.1m
The company has now demonstrated consistent growth in cash generation for six years. This is despite the poor economic climate over much of this period and the continued erosion of the wholesale calls market which now only accounts for approximately one third of gross profit.
The growth has come primarily from Gamma's more disruptive communications services that have much higher know-how and software content, and in which the Group has invested significantly. In particular SIP, an alternative to traditional ISDN for business connectivity, has grown by over 50%. This is a displacement market, where investment in automated provisioning and resilience is clearly bearing fruit. Similarly, Gamma's Horizon product, which provides a cloud based alternative to a traditional PBX, has exceeded expectations with over 18,000 new seats added during 2013.
Bob Falconer, CEO at Gamma, commented, "We are pleased with another set of strong results. Around 20% of our staff is engaged in product development, and it's good to see this investment bearing fruit. As a channel focussed business, our growth continues to demonstrate the appetite of our partners for taking new disruptive services into the business market."
Meet Gamma at the Convergence Summit South - http://south.convergencesummit.co.uk/