An apprentice employed by KCOM Group has won this year's Microsoft Apprentice of the Year Award in the Large Employer category out of hundreds of apprentices employed by Microsoft and its partner businesses.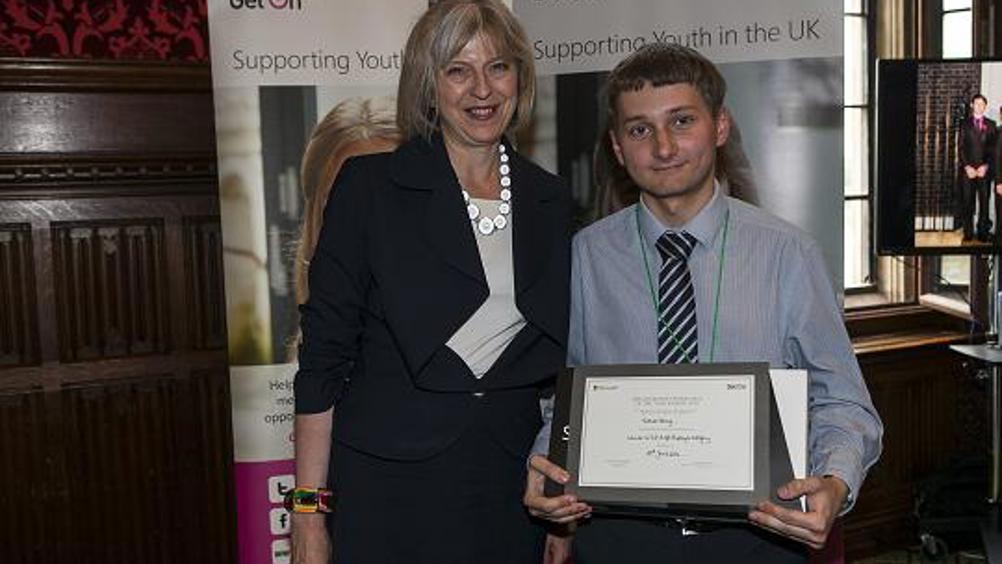 Apprentice software engineer Thomas Herring attended a parliamentary reception at the House of Commons last week, where he was presented with his award by Nadhim Zahawi MP, Member of the No 10 Policy Board with special responsibility for business and the economy.
"Being able to study and work at the same time has been a great benefit to me and my development. I've been helping deliver a wide variety of projects including for a national power services supplier, a customer portal project and a corporate web application that gave me experience working to a budget and a deadline.
"The skills I've gained in the last year will help me continue developing my career in IT."
Steve Humm, KCOM Group's Chief Information Officer, said: "Since joining KCOM Group Thomas has exceeded expectations in the workplace whilst also achieving some fantastic course results.
"The projects Thomas has been a part of means he works closely with a technically advanced team. He's coped very well with demands, always delivering work on time and to the high standard and quality that's expected by our customers.
Hugh Milward, Director of Corporate Affairs at Microsoft said "Microsoft is delighted to celebrate the achievements of all our winners and finalists. There is a huge wealth of talent in the UK and it's important to acknowledge the tremendous commitment of employers and their apprentices, who have developed their skills during tough economic times.
"The great news is that these young people are now firmly on the career ladder; 93% of Microsoft apprentices stay with our partner businesses and move into a fully qualified role. These awards recognise their hard work, determination and achievements, which will stand them in good stead for a successful career in IT and will help maintain the talent pipeline in the UK."