Konica Minolta Business Solutions (UK) Limited has announced its new Channel partner, Manchester-based specialist managed print and IT services provider ITECH Managed Services. The partnership is a key part of Konica Minolta's continued expansion of the Channel market, to offer additional expert support to its customers across all parts of the UK.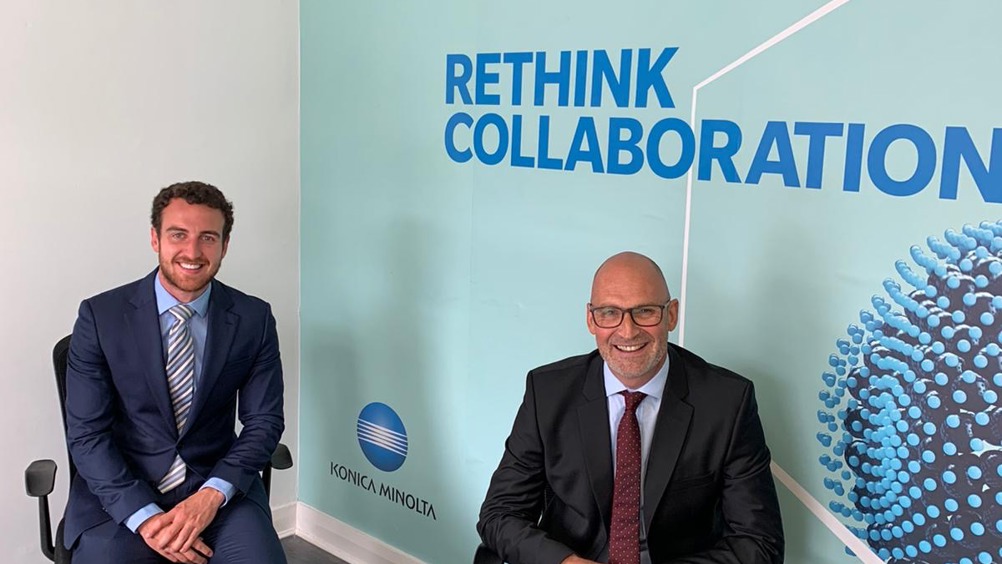 Neil Hamilton, UK Channel Development Manager at Konica Minolta states, "ITECH Managed Services is a perfect fit for our Channel growth strategy. Managing Director Paul Hamilton and his team have a proven ability to build a successful business and are particularly well known and respected in the North West. They have a burning desire to grow by partnering with Konica Minolta, and their market-leading technology and solutions is a perfect fit with us and one we are very keen to support."
Paul Hamilton, Managing Director of ITECH Managed Services comments, "We are delighted to partner with Konica Minolta. We have always been impressed not only by the company's market-leading print solutions, but also the Workplace Hub Managed IT solution – which enables us to provide customers with all-in-one IT services as well. Working with Konica Minolta, we can provide our customers with full print and IT support through one supplier, with obvious practical and financial benefits for our clients."
TECH Managed Services is the re-branded name of ITEC Connect Northern Ltd having recently been bought outright by the management team from shareholder ITEC Connect Ltd (which itself was recently acquired). Building upon its previous success, enviable reputation and a passion to grow and develop, ITECH Managed Services was looking for a fresh partnership to further expand and diversify its service to customers.
Paul adds, "Most of our SME customers outsource their IT services, so as a trusted print supplier we are already very well placed to cater for these needs too. In a crowded market it's vital to stand out, so by offering a consultative approach, breadth of services and excellent support we provide a considerable value-add to our customers. Working with Konica Minolta's market-leading products we deliver the complete business systems support package for our customers."
ITECH Managed Services were also impressed with Konica Minolta's commitment to the partnership, as Paul explains, "We have had dialogue with several manufacturers, but Konica Minolta really stood out as they were prepared to invest in us. This includes a Workplace Hub demonstration model and ongoing support to help us win business together. We are very impressed that in a market that is competitive, Konica Minolta helps us to offer something different. They have always been very easy to speak to, deliver everything they promise and have a very professional approach."
In conclusion, Neil also adds, "In these changing times, traditional print resellers are finding that offering managed IT services is a vital addition to their portfolio. ITECH Managed Services has the experience in managed print and IT services to be at the forefront of this market. We are excited to be working together to support existing and new customers."