Schneider Electric has announced a new channel programme that aims to help IT solution providers create a managed power services practice through the provision of a complete suite of benefits, support tools and certifications.

The 'Edge Software & Digital Services Program' was devised by Schneider Electric in response to the significant growth in edge computing and allows providers to offer remote monitoring and management of the physical infrastructure across customer networks.
Speaking to Comms Business Steve Santini, channel director for the UK and Ireland at Schneider Electric (pictured above), explained that technology trends have been significantly reshaped by the pandemic. This means channel companies are examining their portfolios to see whether there are any gaps in their offerings.
He said, "What's happened over the course of 2020 is it's really forced partners to make shifts in their own portfolio [and] their own strategies because it's become a natural requirement as end users have become more distributed. That dispersed infrastructure has made it hugely challenging for them to be able to manage [devices and networks]."
Core components of the Edge Software & Digital Services Program include lifecycle rebates, an ongoing financial benefit for IT solution providers to reinvest in their business. There is also a step-by-step operational e-guide, certification paths to increase technical and business acumen related to digital remote monitoring software and service options, as well as access to Schneider Electric's advanced remote monitoring and support.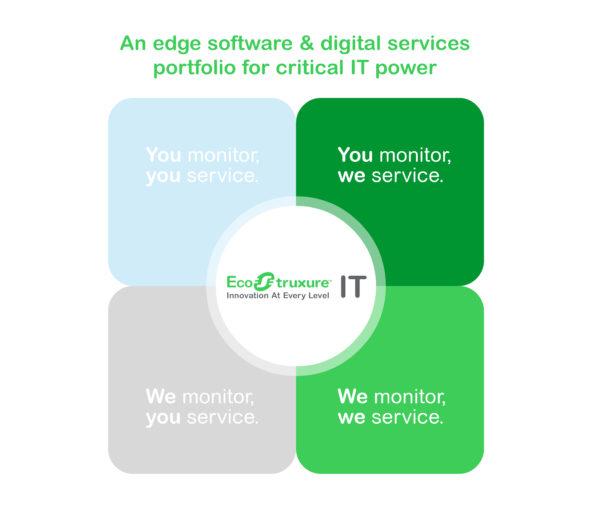 When asked about the initial reaction to the new offering, Santini said that it is early to tell, but "the initial feeling" is that the services and software give the IT channel the "flexibility" to adopt the solution that will best support their business and their customers.
Santini said Schneider Electric anticipates that demand for managed power services will only continue to grow. He said, "We're in a position where the market there's only 27 per cent of managed service providers [that] offer power as part of their service. There's a clear gap in the market for them to attack, add value and really address some of the areas which currently aren't being discussed. This enables them to add additional value and stickiness to their existing customers, to have better insight into the entire IT stack, and enables them to have a more in depth conversation around services and value they can bring to the table.
"The other piece, especially for partners who haven't got a hugely established managed services offering, is that annuity and recurring revenue is a growing part of the industry. There's a clear trend and a requirement to grow in that space, and this enables it to bolster that service or to start that that part of your business.
"Through the program itself, [partners] have access to tools, collateral and assets, and our team – who are able to spend time with them to get them trained up and get them enabled in terms of how they can put this in front of customers and the tools available to them."
In terms of how he expects the UK and Ireland to respond to this new offering, Santini said, "My expectation is we will see this being adopted relatively quickly. One, because we've shown that the UK and Ireland has been very good at dealing with the how the market has changed. In the first three months [of the first lockdown], the IT channel just dived off a cliff in terms of numbers, but they looked at why and addressed the market.
"From May onwards last year, it just took off, because [the Channel] saw they needed to offer value through service and to get closer to the endpoints. I think that's going to continue. [These businesses] have made the shift that [they] needed to make, we have complemented those changes."
Santini said that an IT solution provider bringing managed power services into their offering is not "a massive change". He added, "All we're doing is enabling or adding value to an existing trend, and making sure that we're offering the right services around power and assets to continue that growth."