South West Communications Group's chief executive officer and chairman Tony Rowe OBE has been awarded an Honorary Doctorate of Laws from University of Exeter.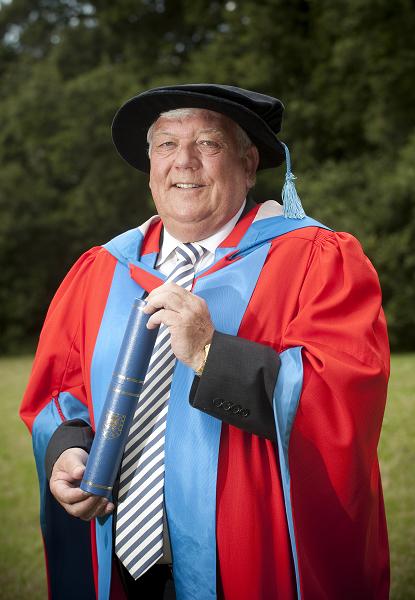 Regarded as one of the city's most successful businessmen, Mr Rowe is also CEO and chairman of Exeter Chiefs Rugby Club.
In a speech to University of Exeter graduates, he said: "My advice is to look for opportunities; life is full of them. The first of mine was in 1983 when the Government privatised telecoms.
"The opportunity to get involved in the rugby club came along in 1993. They needed £4,000 to help travel to away games, so I got to put the name of my company on their shirts.
"When the game went professional, I formed the board of directors in 1998 and oversaw the move to Sandy Park, to create a revenue-generating conference and banqueting facility as well as the stadium which had an average attendance this year of 10,000 and a £10 million turnover. We have recently got planning permission to grow capacity to 20,000.
"The latest opportunity was to bid to host Rugby World Cup games. Three are coming next year."
Mr Rowe concluded: "Be positive, believe in yourself, never take no for an answer, and if you want it badly enough you can do anything you set your mind to."