According to Nimans, liquid infrastructure is a new technology trend resellers should be embracing this year.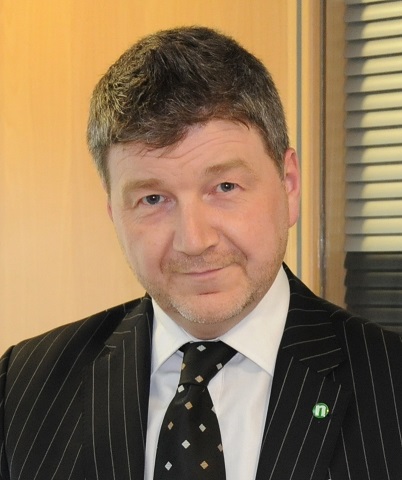 Mark Curtis-Wood, Head of Nimans Network Services says there are a number of factors shaping modern working practices based around liquid infrastructure - and more fluid and instant communication.
"For a long time we have been talking about mobility rather than just mobile services," he explained.
"We saw a tipping point in 2016 which caught a lot of people by surprise. We are not selling voice connections with data bolt-ons anymore; we are now selling data connections with a voice element where needed. The whole thing has flipped on its head.
"The expansion and penetration of 4G has made solutions much more accessible with faster speeds and faster phone processors leading to faster applications and faster access to information. People are becoming more flexible in the way they are working and technology is leading the way. It's one of the reasons why we have launched 30 day mobile contracts because we understand businesses need to upscale, downscale, have people on temporary contracts and move people and locations around. This in turn has led to resellers winning more business because they can be more flexible."
Mark emphasised: "SIP is another important factor in liquid infrastructure as the flexibility of ISDN just isn't there. Generally there's a three year contract and long term investment. It's become very much a dinosaur. SIP has hit a tipping point because people can take a number with them, port and switch it on really fast.
"Instant communication is being driven by customers. A classic example for us was when the deployment of two very large data pipes into student accommodation on behalf of a reseller was delayed. We put 4G in there with 1TB of mobile data. You just couldn't deploy that sort of solution in the past so fast.
"The cloud is obviously another important element in modern working trends but it isn't new, it's just that the 'label' became new. For most customers the biggest decision they make is to move on-premise into the cloud. Once that decision is made it's almost like a tsunami of thought because they realise it's easier than they thought and also saves them money. So they are thinking what else they can do on top of that.
That's why it's important that resellers and suppliers like us are geared up with a package of products that ultimately give them more flexibility than they have ever had before. Today's working world is becoming very fluid, very fast."
Mark concluded: "Connectivity limitations stopped this happening before. Further investment in wireless connectivity by Nimans for example will further fuel this growth to enable solutions to be deployed faster and run over a shorter period of time. The barriers have been removed. True liquid infrastructure is here."