Chris Philp, the minister for tech and digital economy has launched the UK's bid for a council seat at the International Telecommunication Union (ITU).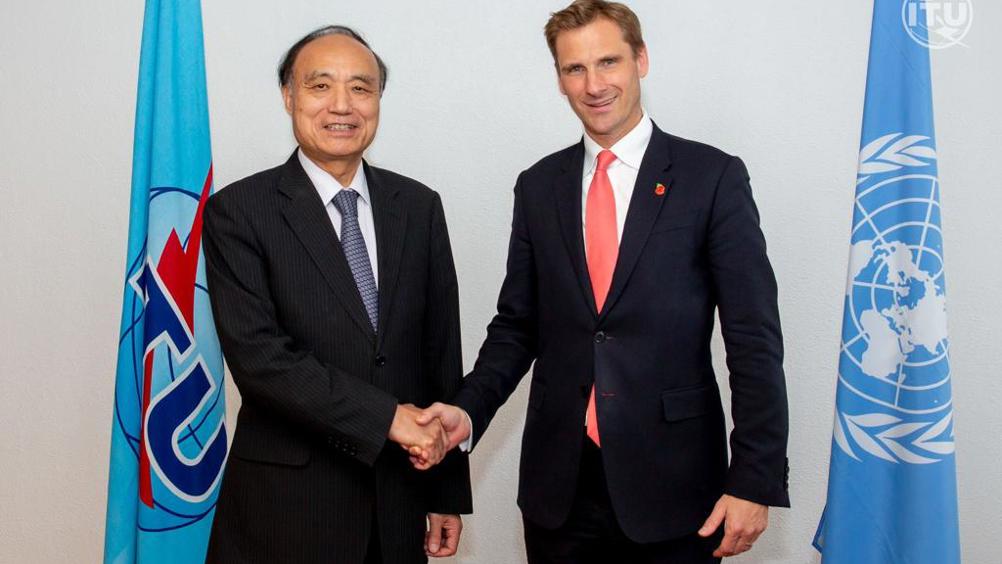 The UK's election manifesto was shared by Philp in Geneva today, four months after the UK government announced its intention to run, where he was pictured (above) with Houlin Zhao, secretary general of the ITU.
The ITU is the UN telecoms agency which helps manage the world's phone and satellite networks. The agency allocates global spectrum and develops technical standards which enable everyday technologies such as mobile phones, television, vehicle GPS navigation, weather information and online maps to function.
Minister for tech and digital economy Chris Philp said, "We are delighted to be launching our manifesto today as part of our bid for a seat at the International Telecommunication Union's governing council.
"ITU's mission to connect the world has never been more important and we share its ambition to tackle the sector's biggest challenges, such as closing the digital divide. The UK, with its thriving tech sector and world-leading academic expertise, has a great deal to offer."
Being a member of the ITU's governing council would bolster the UK's efforts to tackle the growing demand for radio spectrum caused by the growth of new wireless technologies and closing the global digital divide by widening access to information and communication technologies.
The election will take place in the first week of the ITU's Plenipotentiary Conference at the end of September 2022.