To keep pace with evolving customer requirements, MSPs must offer their customers more than just technology. David Inglis, director at Dunedin IT, shares his thoughts on what it means to be an IT partner today.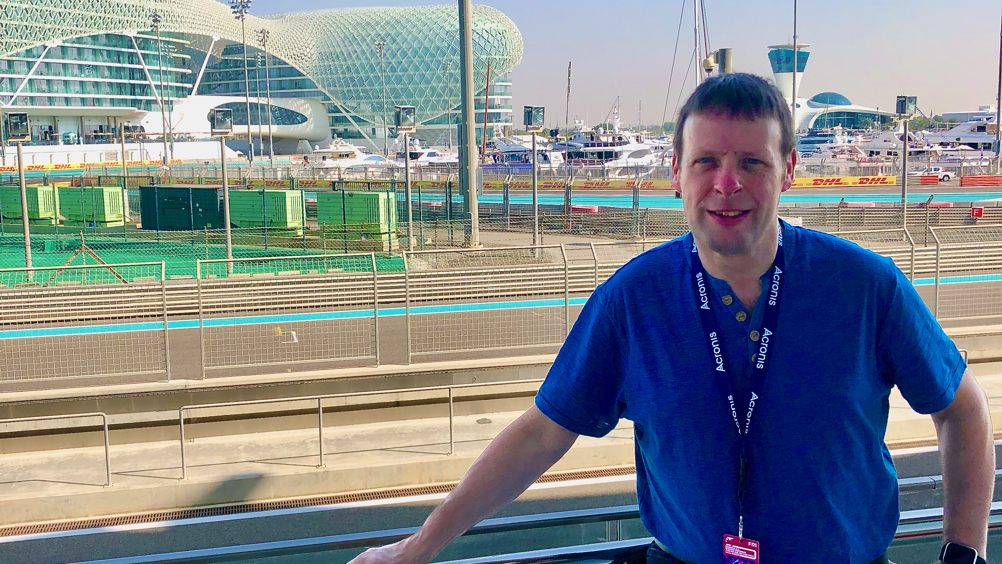 It's a challenging time for business technology. Over the last 18 months we have seen many companies transition to virtual and hybrid working patterns, which has brought with it several new challenges. A global pandemic has led to more reliance on technology than ever before.
IT infrastructure has become more complex to support the changing needs of the business – and the expectations placed on IT teams has correspondingly risen. This is down to businesses increasingly turning to their IT department with the assumption that it will not only provide support, but also drive digital transformation and technology innovation projects despite a skills shortage in the sector.
It's therefore no surprise that IT is the most frequently outsourced business function. These MSPs are backed by a team of full IT professionals who can offer their expertise on a range of solutions such as cloud computing, networking, and connectivity. Your technology partner will ensure you stay current and connected to customers – but the right technology partner can do so much more.
Focus on your business
A good partnership is one that ensures your MSP is integrated with your team. Doing so will increase the value of the MSP to the business; the more they understand your needs and goals, the more they can offer guidance about how IT management can help you grow. By maintaining a close relationship, the MSP can continue to monitor your evolving needs and adjust or expand your IT solutions as needed. And by not spending time searching for solutions to your IT problems and instead using an MSP, you can focus on other parts of the business that will increase the organisation's productivity, growth, and overall success.
Using an MSP you trust opens up opportunities for employees to handle more strategic work by completely removing any expectation on your staff to stay abreast of rapidly changing technology developments or work with vendors. Given the growing complexity of IT infrastructure, it's not uncommon for IT teams to require a dedicated staff person to manage vendor relationships and procurement. Instead, all issues related to vendor management will be looked after by your MSP, reducing hassle for your staff and freeing them up for other work.
Outsourcing your IT also frees up your HR department. The skills shortage means it is taking longer to recruit in-house IT professionals and it is more difficult to retain them. Offboarding every member of staff who passes through the IT department, along with HR responsibilities such as sick pay, overtime, and managing holidays are no longer your company's responsibility.
Lower costs
Onboarding staff and training them in your preferred way of working can also be costly and time-consuming. An MSP offers direct access to a team of industry-trained IT professionals who already have the expertise you need across a range of IT solutions such as cloud computing, networking, connectivity, and security.
In addition to saving you time, an MSP will lower your infrastructure costs: investment in top-quality infrastructure materials can be expensive, but most MSPs will have relationships with vendors allowing them to access competitive pricing on the latest hardware and software.
Furthermore, many businesses simply cannot afford to invest in and maintain robust monitoring and security solutions – and those who can often find the tools are underutilised because of lack of training and resources. A good MSP will invest and absorb the cost of acquiring the most effective tools for your business's needs and provide the staff to deploy and maintain them, ensuring you're kept protected from cyber threats. MSPs also provide 24/7 assistance alongside proactive data backup and disaster recovery to prevent critical information loss and reduce any downtime – which could have a knock-on effect on business costs.
Ultimately, using an MSP brings clarity to IT costs – rather than paying multiple salaries for IT employees, which fluctuates based on staff and hiring patterns, and changing costs of licenses and materials, an MSP charges a flat monthly rate. The predictability means you can trim your IT budgets and redistribute funds to other parts of the business.
Simply put, an MSP will remotely manage your company's entire IT infrastructure. It is a long-term, cost-effective solution for businesses of all sizes, helping them boost cybersecurity and intercept any potentially expensive issues before they arise. Using an MSP ensures you will have access to specialist knowledge and a team of experts at your disposal.
In today's rapidly changing technology space, it makes sense to outsource your IT to a trusted partner who will reduce stress, lower costs, and give customers the time to focus on their business.
This feature appeared in our December 2021 print issue. You can read the magazine in full here.