NICE and Nuvola Distribution outline how to overcome the pitfalls and problems that can come up when implementing a contact centre.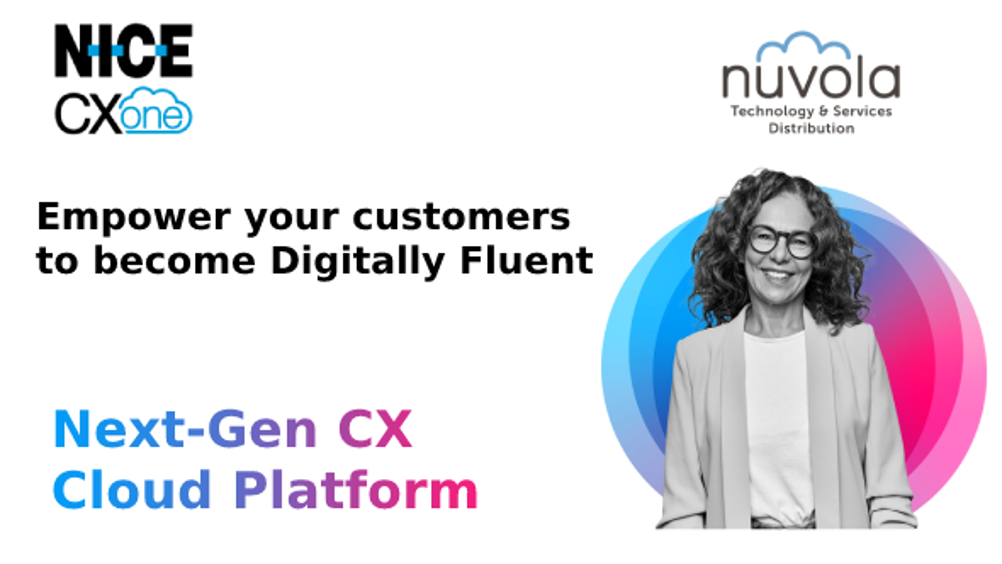 In last week's issue, we communicated some of the problems facing the implementation of a Contact Centre. This week we divulge our approach to tackling a Contact Centre deployment.
As experts in the deployment of Contact Centre solutions, Nuvola is well-versed in the pitfalls and problems regularly faced in contact centre implementations. Our certified and extensively experienced engineers with many years of knowledge in unified communications, network, data, and cloud technologies overcome and achieve highly successful installations on behalf of well-known contact centre vendors.
Here are our top tips for achieving a successful deployment.
Steering the ship in the right direction
Our first port of call is to work with the vendor, reseller, and end-user together, thus creating a solid team. The project manager, often from the end-user, will have modelled (or mapped) the whole system accurately; this is in order to control it. We will work with all parties to ensure we are heading in the right direction, sometimes we might have to redirect the 'ship,' but communication is key to the process from start to finish. We abhor a lack of transparency, so we insist that from the off-set to the final docking, we will work closely to support the reseller alongside their end-user client keeping the vendor involved. Frankly, our vendor partners and resellers happily work with this approach.
I'll tell you what I want, what I really, really want.
So in the immortal words of the Spice Girls, we'll tell you what you want, what you really, really want. As mentioned in last week's feature, we interrogate the end-user to make sure they know what they want, what they are getting, and what they need, and we work with the vendor and reseller to help define this aspiration. Engaging Nuvola ensures the success of the contact centre deployment as we have the required knowledge and expertise, alongside our extensive certification to install a contact centre. With in-depth engineering expertise, a team of technically savvy and experienced engineers, we provide a 'wrap-around service from consultancy, technical support, and engineering, which we refer to as our Professional Services Division.
Voice, call, or contact that is the question
In many contact centre deployments, the end-user moves from a voice-only solution (call centre) to an omnichannel solution (contact centre). This is a significant shift for the business, and as it is well-known, many digital transformation(DT) projects are subject to failure. The key to a successful DT is recognising the 'human element. In the end, the contact centre agents have to adopt, and the organisation has to change to adapt to this new system, so a business-wide engagement is imperative. Another major challenge in the upgrading to a full contact centre is the multiple communication channels employed, from traditional voice to include; live chat, social media, email, text/SMS, video support. All these channels create complexity and confusion for the voice-only agent. Phasing in these other media channels for the organisation and the agent is essential to avoid chaos and ensure a consistent experience for their customers.
Are we there yet?
Don't rush the deployment! A realistic and well-timed installation schedule must be assured; testing and a systematic evaluation through the processes and into the final stages are required. Verifying that the system behaves as expected is imperative, and training must be thorough and completed in an organised and punctual manner. Too many organisations rush the training process. This is especially true for remote workers; having them perform tests from their virtual environment at differing times of the day ensures no drops in quality of contact.
Next steps
Embracing a contact centre solution into your portfolio will place your business at the forefront of the technology force in hybrid working. No longer is the contact centre the purview of large call centre businesses, but the contact centre is a requirement for many companies across all verticals.
In paraphrasing Darwin, 'it's not the strongest species that survive… it's the one most adaptable to change'
If you're ready to dip your toe into contact centre deployment, don't do it alone. Reach out to Nuvola, and we'll support you as you embark into the contact centre sector.
Begin with one of our six bundled contact centre solutions, starting with an entry-level digital agent up to an entire enterprise suite – contact Nuvola Distribution for Contact Centre expertise.